A Robocop Hits The Streets Of Dubai
If you hear the word "robocop," a 1980s cyborg may come to mind. That's all about to change with the help of the Dubai Police Department. To modernize their police force, Dubai has added an autonomous robotic officer to their ranks.
The robocop was created to help Dubai's police force fight crime, keep the city safe and improve happiness levels. Designed in 2011 by the Spanish company PAL Robotics, this robocop is a full-sized humanoid robot that stands at 5 feet 5 inches tall and weighs 100 kilograms.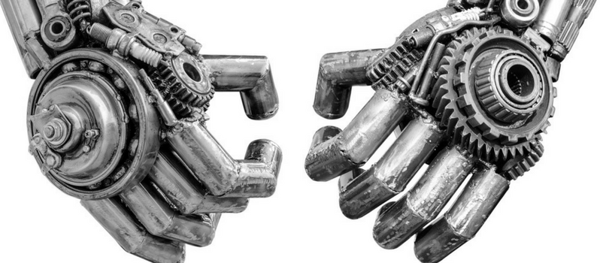 The bot is meant to be an interactive service for the people of Dubai that can speak and understand several languages. A touchscreen computer installed on its chest makes it easier for citizens to pay traffic fines, ask questions and submit paperwork to the Dubai authorities. Don't get this robot confused with a traffic cop, it can also help fight crime on the streets of Dubai. The robot is able to tip off its human co-workers to start investigations by using the cameras installed in its eyes to send information back to a command center.
Right now you can find this crime fighting robot reporting for duty at the Dubai Mall. In the future, the Dubai Police force hope the robotic cop can one day chase down suspects on the streets and make arrests. By 2030, they plan to have the first smart police station and add more robocops to their force.
Want to learn more about Dubai's Robocop and how it was made? Check out the full story at Mashable.
Did you find this useful?