8 Awesome STEM Toys & Gifts For The 2017 Holiday Season
The holiday season is in full swing, and so is the rush to buy the perfect gift for everyone on your list. Unfortunately, we can't help you track down that intentionally hard-to-find retro gaming system or the ridiculously overpriced squishy toys that makes no logical sense whatsoever. However, if your list includes aspiring scientists, teenage technologists, endeavoring engineers, or number-savvy whippersnappers, you're in luck.
We compiled a list of the best Science, Technology, Engineering, and Math (STEM) toys for the 2017 holiday season.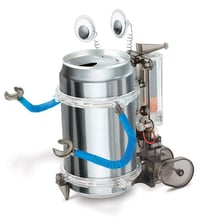 Price: $15
Age: 8+
Great STEM toys don't have to break the bank. This DIY kit transforms a normal soda can into a fully functional robot. With stickers and accessories, kids can customize their can creation to suit their unique style. You can't do much better for under $15!
One of the best-selling STEM toys of all time, this solar-powered robot can morph between 14 different modes — a tail-wagging dog, a running beetle, a walking crab, and many more — and can move on both water and land. It's also a great introduction to renewable energy, as it is completely solar powered. You know what that means? No batteries!
Keep it old school with this classic, all-in-one kit that will satisfy the budding scientist on your gift list. They can get up close and personal with stars, bugs, liquids, and other specimens — and you don't even need a smartphone to operate it (imagine that!)
4. Droid Inventor Kit
Price: $100
Age: 8-12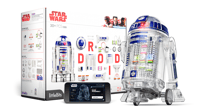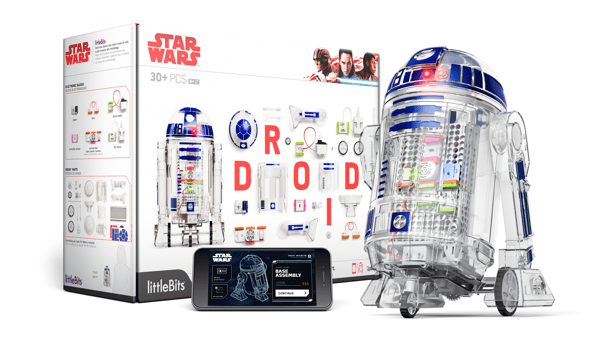 Star Wars meets STEM in this awesome, fully customizable droid inventor kit. Parts can be arranged in multiple ways to create unique droids, and everything from the colors to the sounds can be modified. Plus, it comes with a Droid Inventor Training App to make the process fun and easy, and when they're done, kids can challenge themselves to complete missions and earn points. These are the droids you are looking for.
Know a little princess who loves to dance and wants to code? This is your gift. It provides a great introduction to basic coding techniques, as kids can choreograph Belle's dance moves using an app (of course).
6. Sphero SPRK+ Educational Robot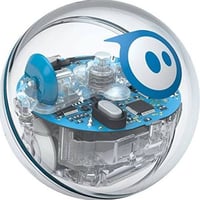 Price: $130
Age: 8+
Designed for children 8 years and up, this tiny spherical robot has big learning potential. Kids can explore different coding methodologies — block-based, JavaScript, etc. — to manipulate sensors and control different parts of the robot. They can control the robot using their smartphone, and share their designs and feedback with other users around the world. Pretty cool stuff!
7. Da Vinci Mini 3D Printer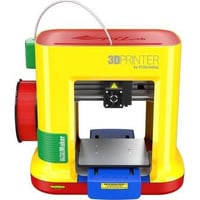 Price: $170
Age: 10+
According to the data on the Thomasnet.com platform, the demand for additive manufacturing is exploding among industrial buyers. In addition, more and more colleges and universities are offering 3D Printing and Additive Manufacturing courses. 3D printing is the future, and this tiny, colorful 3D printer is a great way to give your young loved one hands-on experience with the technology. Oh yeah, they can also use the printer to actually print awesome things as well.
8. STEM Subscriptions
Price: Varies
Age: Varies
Can't settle on just one gift, or want to spread holiday cheer throughout the year? A STEM toy subscription can be a great option. Companies like Stembox and KiwiCo deliver STEM-inspired toys every month. You can customize your subscription based on the child's age and interests. Bonus: your child might even have to go outside to check the mailbox!
Did you find this useful?