Manufacturing Gift Guide: STEM, Tech & Engineering Toys
The holiday season is in full swing, and so is the rush to buy the perfect gift for everyone on your list. Unfortunately, we can't help you track down that intentionally hard-to-find retro gaming system or the ridiculously overpriced squishy toys that makes no logical sense whatsoever. However, if your list includes aspiring scientists, teenage technologists, endeavoring engineers, or number-savvy whippersnappers, you're in luck.
We compiled a list of the best Science, Technology, Engineering, and Math (STEM) toys for the 2019 holiday season.
Best STEM Toys 2019
Price: $110
Age: 8+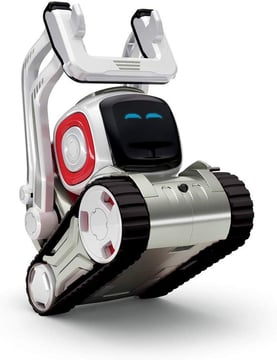 This adorable little robot will impress both kids and adults alike! Thanks to AI technology, Cozmo can express hundreds of emotions, and evolves the more he is played with.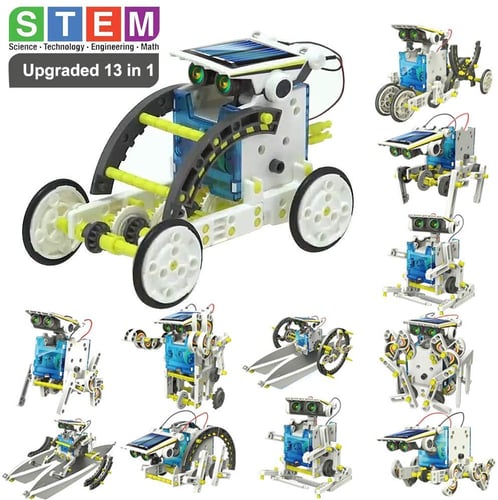 One of the best-selling STEM toys of all time, this solar-powered robot can morph between 13 different modes — a tail-wagging dog, a running beetle, a walking crab, and many more — and can move on both water and land. It's also a great introduction to renewable energy, as it is completely solar powered. You know what that means? No batteries!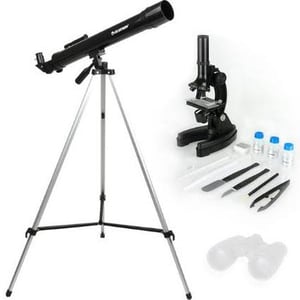 Keep it old school with this classic, all-in-one kit that will satisfy the budding scientist on your gift list. They can get up close and personal with stars, bugs, liquids, and other specimens — and you don't even need a smartphone to operate it (imagine that!)
Price: $100
Age: 8-12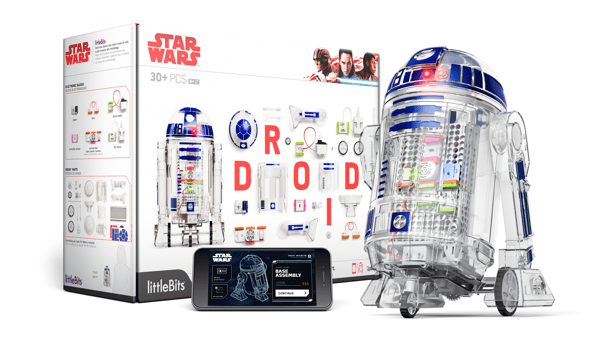 Star Wars meets STEM in this awesome, fully customizable droid inventor kit. Parts can be arranged in multiple ways to create unique droids, and everything from the colors to the sounds can be modified. Plus, it comes with a Droid Inventor Training App to make the process fun and easy, and when they're done, kids can challenge themselves to complete missions and earn points. These are the droids you're looking for.
Price: $23
Age: 5+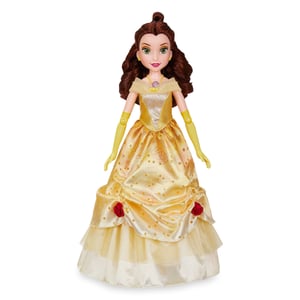 Know a little princess who loves to dance and wants to code? This is your gift. It provides a great introduction to basic coding techniques, as kids can choreograph Belle's dance moves using an app (of course).
Price: $88
Age: 8+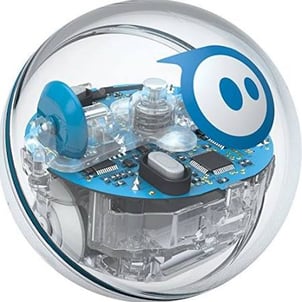 Designed for children 8 years and up, this tiny spherical robot has big learning potential. Kids can explore different coding methodologies — block-based, JavaScript, etc. — to manipulate sensors and control different parts of the robot. They can control the robot with an app, and share their designs and feedback with other users around the world. Pretty cool stuff!
Price: $170
Age: 10+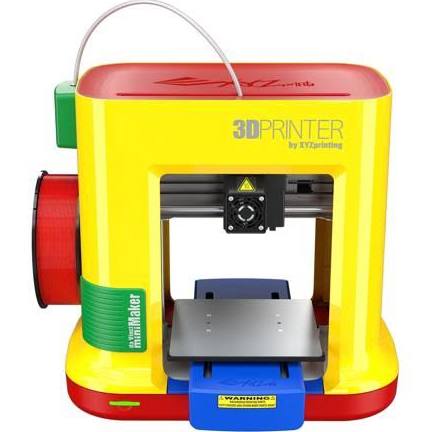 According to the data on the Thomasnet.com platform, the demand for additive manufacturing is exploding among industrial buyers. In addition, more and more colleges and universities are offering 3D Printing and Additive Manufacturing courses. 3D printing is the future, and this tiny, colorful 3D printer is a great way to give your young loved one hands-on experience with the technology. Oh yeah, they can also use the printer to actually print awesome things as well.
Best Engineering Toys 2019
Price: $25-105
Age: 8+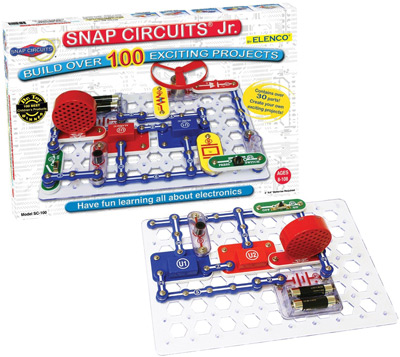 This is an amazing introduction to electrical circuits that eliminates the traditional bread board. A simple peg board allows for easy placement of the pre-made "wires" (plastic pieces with snap connections). There is a book with "how to" instructions using the motor, speaker, lights, and switches. The real fun begins when the child realizes they just need the power and to close the circuit to "make something happen."
Price: Varies
Age: 3+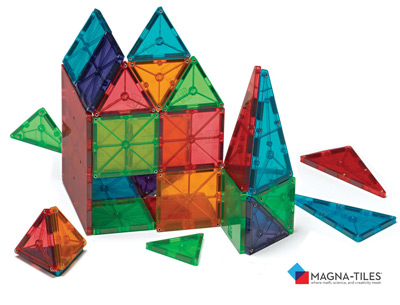 These building blocks have various sizes of triangles, rectangles, and squares with magnets around the edges of the shapes allowing for three dimensional building. There are basic geometry lessons (such as two right triangles making a square) as well as load and support requirements to make a sturdy structure. Also, it's fun to hide other toys in the "buildings" that are made.
Price: Varies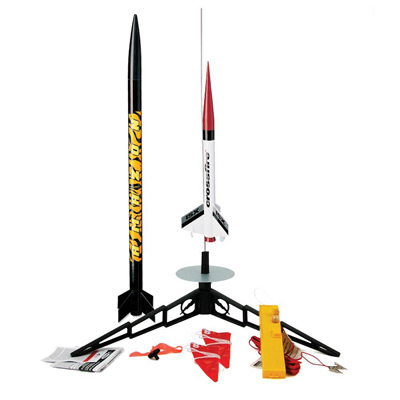 The Estes model rockets are very easy to build and have unlimited "WOW!" factor. Once you get the basic concepts down, you can make them out of anything, even an old golf club. Be sure to check your engine for thrust and time delay for the chute to pop out. I like the C6-3 for the model we linked to here. Be sure to have a lot of open space. Your local High School field is great — your backyard, not so much.
Price: $40
Age: 2-7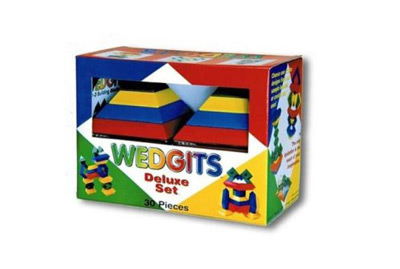 At first glance these square shapes with diamond cross sections appear to just stack as pyramids. Not true! Turn them on their side and even figure out ways to interlock the pieces so they don't come apart (my kids actually taught me this!). I love WEDGiTS because they produce a true "a-ha" moment for kids when they figure out new ways to build with them.
Price: $2
Age: 4+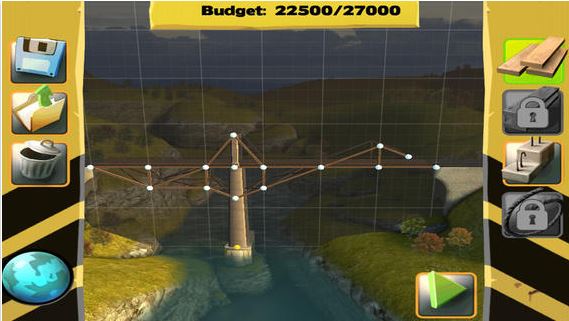 I was playing this and thought it was too advanced for children. I was almost instantaneously proved wrong when my kids grabbed it and started building away. The app teaches the basic concepts of static and dynamic loads while incorporating the results of different material properties. If things get too difficult it does have a "solution" setting that shows you the proper design.
Price: $35
Age: 7+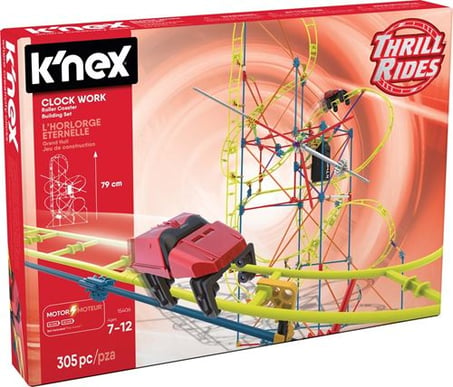 Is there a better way to learn about construction, potential energy, kinetic energy, and momentum than a roller coaster? I don't think so! This set allows kids to build the coaster as designed by the good folks at K'Nex. It also allows them to be creative with their own designs and find the right balance between acceleration, velocity and energy transfer.
Price: $37
Age: 4+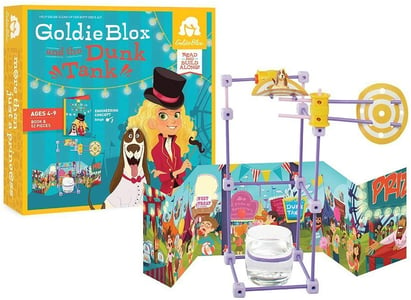 GoldieBlox are the brainchild of Debbie Sterling — a degreed mechanical engineer from Stanford. She was inspired by the fact that only 14% of engineers currently working in the field are women. Her goal "is to get girls building". By following the story and using the construction kit, children can help Goldie and her friends find solutions to save the day.
Price: Varies
Age: 3+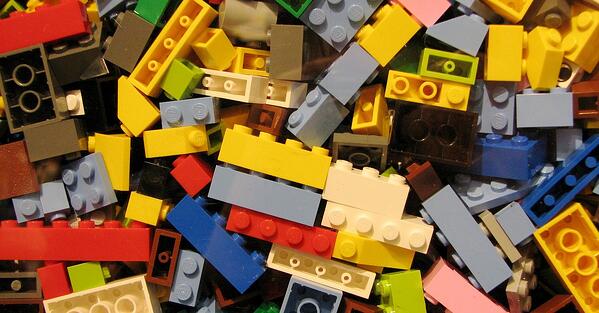 You can't go wrong with the granddaddy of them all. While there are many sets out there (I have built far too many Star Wars ships recently), I'd suggest getting a basic variety of bricks to start out your engineer in training. This way there is no end goal to get right or wrong — just pure imagination.
Can't settle on just one gift, or want to spread holiday cheer throughout the year? A STEM toy subscription can be a great option. Companies like Stembox and KiwiCo deliver STEM-inspired toys every month. You can customize your subscription based on the child's age and interests.
Bonus: Your child might even have to go outside to check the mailbox!
Did you find this useful?