"30 Under 30" Rising Supply Chain Stars Shine at ISM2015
The winners of the inaugural "30 Under 30" Rising Supply Chain Stars Recognition Program, sponsored by ThomasNet and Institute for Supply Management, have been quite busy.
We're not just talking about the incredible work they've been doing across the global supply chain — but actually, they've been spending the past few days at ISM2015. From being featured on Manufacturing Talk Radio to helping kick-off the conference keynote, they've been doing plenty of planning, speaking, interviewing, networking and celebrating.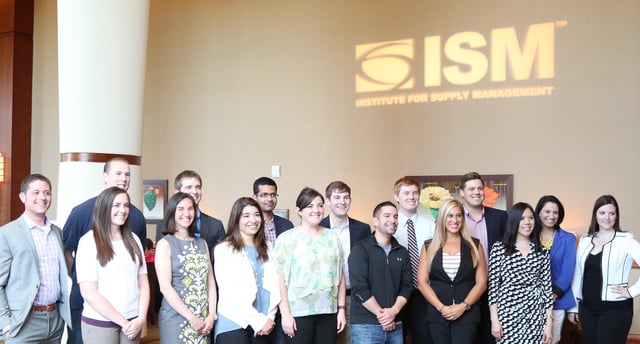 "Our first group of '30 Under 30' Rising Supply Chain Stars are truly indicative of our industry's future leaders," said Tom Derry, Chief Executive Officer, ISM. "We're excited by their incredible accomplishments and their enthusiasm for the profession. To attract and keep more people like them, we need to build on what we've done so far."
This is key in an industry that is growing dependent on making new hires as those "Baby Boomers" are set to retire — something ThomasNet and ISM hoped to shed light on. This recognition program puts the spotlight on individuals whose initiative, collaboration, innovation and/or leadership are already bolstering the profession.
Even former US Secretary of Defense Robert Gates understands the importance of these younger workers — and he also recognized their initiative in his remarks in Sunday's conference keynote.
"The thing that makes me most optimistic about this country is from my experience both as president at a great university but also as Secretary of Defense, and it is the extraordinary quality of our young people," Gates said. They're smart. They're eager. They care about things. I'm glad I don't have to compete with them [laughs]."
We share the same sentiment — and it's clear you do, too, considering the hundreds of nominations we received last year. And with that, we're thrilled to announce the second "30 Under 30 Rising Supply Chain Stars" Recognition Program is officially open for nominations. You can nominate a young professional (or do a self-nomination!) for those age 30 years or younger as of December 31, 2015.
Read up on the past winners and nominate here.
Did you find this useful?