Why It's Great To Work In The Supply Chain Industry As A Millennial
At Thomasnet.com, we know that there are variety of reasons to choose a career in supply chain. Unfortunately, however, many young professionals don't consider supply chain as a career option. Many don't even know it exists!
To spread the word and shed some light on why working in supply chain can be a great option, we asked the winners of our 30 Under 30 Rising Supply Chain Stars contest to weigh in.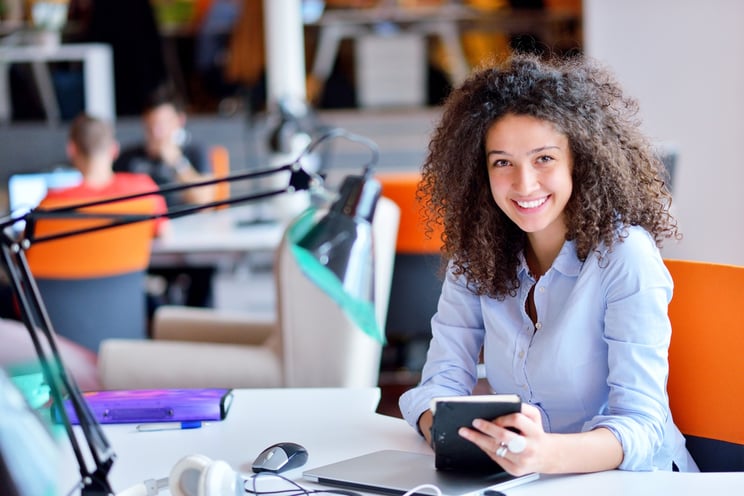 Here's what some of them had to say about working in the supply chain industry:
You Can See Your Hard Work Pay Off In Results
"I have been able to touch so many pieces of my company's business and I can see my impact in our bottom line every quarter. Throughout my internships, I wanted to have a career in business that drove my projects to "push the envelope," and that's what my projects do today."
- Andrew Boone, Graphic Packaging International, Inc.
"This is a profession where you can see tangible results in the world. You know that you were part of the process for creating the console or the car or the smartphone someone uses, which always brings a sort of heartwarming satisfaction."
- Gerardo Cabrera, Flex
"I see the significant value the function can bring to the organization. I not only have the feeling my job makes a positive contribution to the business, but I also know procurement can make a difference with regards to our [company] values."
- Barbara Noseda, Johnson & Johnson
"I love to see the financial impact of the projects I'm working on. It's very rewarding to see your savings figures roll through to the bottom line and help the company achieve the annual financial targets."
- Brian Meyer, Owens Corning
"This profession has endless opportunities in many diverse industries. I have the ability to make an impact every day I come into work and see the results across many functional areas of the company."
- Corey Gustafson, Deluxe Corporation
Supply Chain Builds Your Skills And Take Them In Any Direction



"Procurement and supply chain are fantastic fields to evaluate opportunities and come up with strategies on how to execute new initiatives. In many ways, procurement is a great environment to practice and hone entrepreneurial skills. It's a very unique line of business that allows you to scratch many, many different itches – you can grow your professional career in such a wide range of exposure, all from within the same department."
- Daniel Kaskinen, Sonic Automotive
"I believe Supply Management is a fantastic career for young people to embark on due to the real life challenges and the opportunities for growth. Through this career path you learn invaluable skills such as communication, analytics, and pragmatic problem solving. Also, if you want it to, this profession can lead you to travel the world, and even live abroad."
- Amanda DeCook, A.T. Kearney
"A career in supply chain provides so much flexibility, and our skill sets can be applied across almost any industry you can think of. If you're passionate about a certain industry, you can take your core skill sets in a number of different directions."
- Kiara Conde, Shell Exploration and Production Company
"The field is growing, and the amount of diversity in the jobs one can attain with an SCM degree is unmatched. I don't ever imagine I will get bored or run out of new challenges and opportunities to learn, that is for certain."
- Anthony Garwood, GE Aviation
"There is hardly a dull moment, and it is very rewarding when a project is executed well. Also, there are so many different areas in supply chain, which can lead to many different career opportunities."
- Matthew Montana, Pacific Gas and Electric Company
Every Day Is Different In The Industry
"Every day is different than the next, and the corporate value I am generating energizes me to get up for that next day."
- Jeff Novak, U.S. Steel Corporation
"Each day, week, month, year is different. New challenges, new processes, new people. This field keeps me on my toes, and allows me to take on more with both a safety net and a free fall at the ready."
- Bernadette Quiriconi, Fluke Corporation
"The difference that you can make with a role in supply chain is fulfilling and keeps you satisfied. Also it is such a dynamic field where it is hard to be bored."
- Michaela Romanias, DuPont
"The greatest part of my job in supply chain is that no two days are the same, and I am always learning something new."
- Sara Robichaux, Apache Corporation

"I love the fast pace and constantly changing environment, as well as the global nature of the field. Supply chain takes innovative thinking to a whole new level, and the impact it makes is profound."
- Sarah DiPietro, 3M Company
"Many areas fall in the umbrella of supply chain management – planning, procurement, logistics, manufacturing, materials management – so it is exciting the variety of different roles one could play while in a supply chain role."
- Andrew Paulsen, SpaceX
You Gain Experiences From Different Parts Of The Business
"This profession exposes you to how the organization operates as a whole. There are many ways you can impact your company working in supply chain from planning, sourcing, and logistics, etc."
- Jonathan Futryk, Crown Equipment Corporation
"It exposes you to so many sides of a business that you normally wouldn't be able to see. I've gotten an appreciation for each function within our company."
- Nicholas Imison, Northrop Grumman Systems Corp.
"Understanding the supply chain process gives you much-needed perspective of business operations as a whole, something I think is valuable for any role in any industry."
- Peter Lafave, Anthem, Inc.
"No other career or profession would give me visibility into end-to-end product life cycle. To feel connected and make an impact to the business is very vital to me and a supply chain job is where I can achieve it the most."
- Abhishek Dahiya, Dell Technologies

"It has opened my eyes to the fundamentals of business, put me on the opposite side of the negotiation table as sales people, and has taught me to be relentless in the pursuit for information to build a sound strategy. I love the diversity of the work I get to do and the wide range of stakeholders I work with each day."
- Lisa Marie, Arconic (formerly Alcoa Inc.)
Supply chain can be a great industry to work in, no matter your generation. Stay up to date on what's going on in the industry by subscribing to the Thomas Industry Update daily newsletter or check our more supply chain insights here.
Other supply chain industry resources:
Did you find this useful?