How To Build Stronger Supply Chain Relationships With SMBs
Small- and medium-sized businesses (SMBs) are an essential and valuable part of the supply chain, offering levels of flexibility, cost competitiveness and responsiveness that some larger suppliers often can't match. SMBs are typically more flexible and responsive than their larger counterparts, and they allow you to take advantage of the benefits of local sourcing.
However, while procurement teams want to engage SMBs, the feeling isn't always mutual. That's because larger buying organizations make it onerous for these smaller companies to participate in the bidding process. As a result, SMBs believe it takes too much time, effort and guesswork to respond to large buyers, all for a very slim chance of winning business.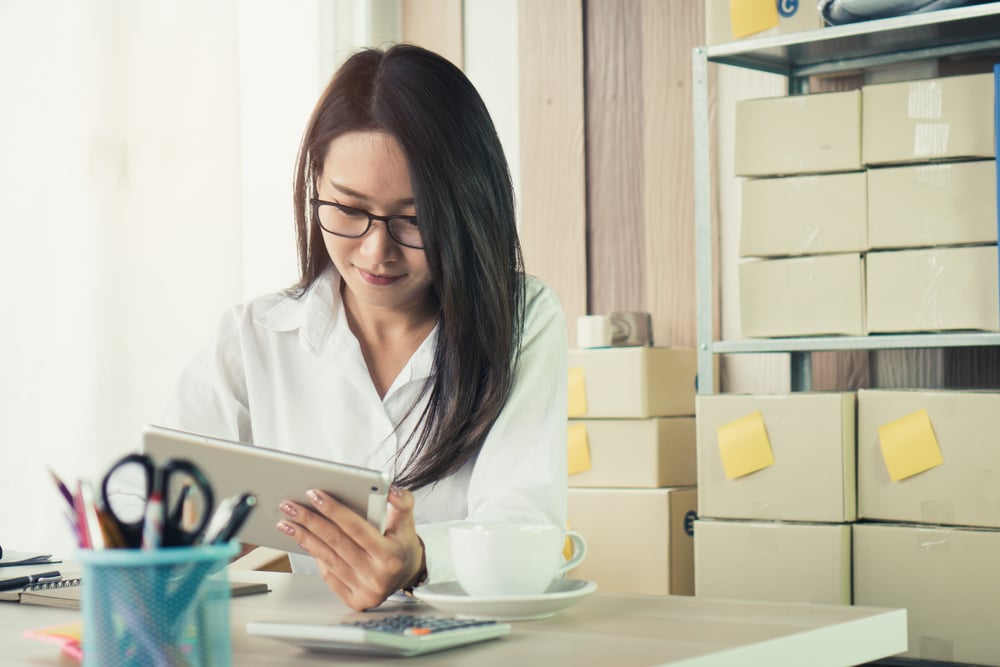 So what's causing this disconnect, and how can procurement teams overcome it in order to build better relationships with SMBs?
Some large companies suffer from surprisingly low response rates to their RFIs. Studies have discovered that large Fortune 500 companies were only getting a 12% response rate when they issued a sourcing event to 100 suppliers. Further investigation revealed that SMBs are increasingly unwilling to engage, and buyers need to make more effort in this respect.
SMB Common Perceptions Of Large Buying Organizations
There are four major perceptions that SMBs have of larger buying organizations which may prevent them from participating in supply chain event:
1. Bureaucratic Process
The process for large organizations can be repetitive, unfocused and, even worse, inhuman. SMBs want to deal with decision makers and experts who can help them deliver the best and most accurate bids possible.
2. Long Odds
The odds of winning the bid do not justify the amount of work that would be required to submit it. If SMBs think they are just one of thousands of shops competing for a job, they won't bother.
3. Putting Too Many Eggs In One Basket
Large businesses want to dictate timing, contract terms and even production. This causes a lot of pain to SMBs who, naturally, are reluctant to change everything for one client. Also, the idea of tying their financial fortunes to one customer can be risky.
4. Long Payment Terms
Buyers naturally want to extend payment terms to improve cash flow, but this just shifts the burden to the SMB which, in many cases, don't have the line of credit necessary to float cash for long periods of time.
Another Angle: 3 Financial Risks In The Manufacturing Industry
Engage With Small Suppliers And Manufacturers More Effectively
Here are some practical, tactical recommendations for procurement teams to boost their connections with SMBs.
Be Transparent Throughout The Process
SMBs are likely to have doubts. Your goals should be to convey that winning your business is possible, increase the likelihood more SMBs participate, build trust and reduce downstream confusion and minimize your risk as a buyer.
Outline your process up front
Provide a timeline with milestones
Be specific regarding vendor selection criteria
Divulge who the decision makers are (if not by name by role)
Convey number of suppliers under consideration
Provide case studies of similar relationships you have built with SMBs
Divulge why you are looking for a new supplier
Be specific regarding quantities
Simplify Your Process
Only ask for information that is critical to the specific supplier qualification process
Break lengthy supplier questionnaires into smaller chunks
Humanize Your Process
Leverage phone communication early in process
Provide specific procurement and engineering contacts
Provide feedback and communicate timeline and process changes
Let suppliers know if they have been eliminated from consideration along the way
Let them know why they were eliminated
Consider Shortening Payment Terms
Ensure your suppliers have sufficient working capital
Create special program with reasonable payment terms for SMBs
Consider adopting a Supply Chain Finance Solution (reverse factoring)
Thomas has been connecting buyers to the right suppliers for more than 120 years. Our eBook How To Make It On The Industrial Buyer's Shortlist will help you shore up any shortcomings that may prevent you from making buyers' shortlists and put you in position to win more business. For other additional supply chain resources like this one, subscribe to our daily newsletter, Thomas Industry Update, or check out the links below:
Did you find this useful?