Introducing The 2016 30 Under 30 Rising Supply Chain Stars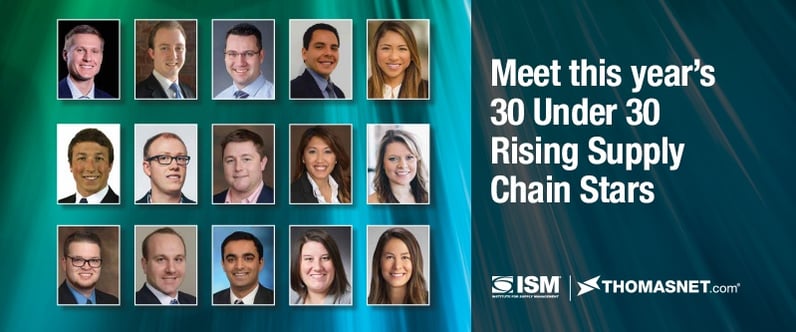 At THOMASNET.com, we understand the vital role that supply chain professionals play in the success of their businesses and today's economy. We also want to raise awareness of the profession to ensure that it's is in good hands for years to come.
That's why we partnered with the Institute for Supply Management to create the 30 Under 30 Rising Supply Chain Star Program. The program recognizes young professionals making an impact on the supply chain industry. This year, for the first time ever, our search for the most accomplished young supply chain professionals went global, and we received nominations from all around the world.
Want to meet the winners? Click through the slides below.
Did you find this useful?