The 4 Technologies That Will Shake Up Your Supply Chain
The supply chain is going digital. In their annual industry report, Deloitte and MHI found that 80% of supply chain professionals believe that digital supply chains will overtake traditional supply chain models within the next five years.
To prepare for these changes, and to put their companies in the best position to succeed with a next-generation supply chain, industry professionals will have to fully understand the latest technologies.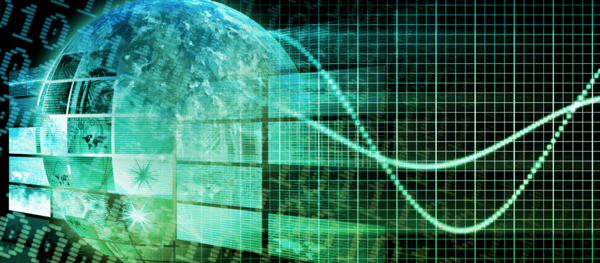 So what's in store for supply chain folks? Here are a few of the technologies they'll need to know about:
1. Robots And Automation
Robots are shaping the way we make products, and as companies look to cut costs and gain efficiencies in an increasingly on-demand market, more and more are adopting automation technologies.
In fact, according to the Deloitte and MHI report, robotics and automation adoption is predicted to grow to 71% over the next five years. As the technology becomes more commonplace, the costs associated with robotics and automation will decline, making it more manageable for organizations of all sizes.
Not only are robots and automation technologies becoming less expensive, they are also becoming more advanced. In addition to manual tasks such sorting, storing and handling products, they can also perform advanced tasks such as sensing products and remembering their tasks. They can even be trained to perform repetitive tasks. This gives people on the shop floor more time to focus on complex and time-intensive tasks that require programming, maintenance and analytics.
2. Inventory And Network Optimization Tools
On-demand services are no longer just a concern for retail organizations. Every company, regardless of size or industry, is now customer-focused and is looking for the best ways to distribute products at record speeds.
To enhance expediency within supply chain networks, companies must understand and invest in inventory and network optimization tools. These tools help organizations produce, store and distribute products more effectively and efficiently to serve their customers and reduces risks.
3. Sensors, Automatic Identification And IoT
Visibility and transparency are top concerns for most supply chain professionals, which is why Internet of Things (IoT) adoption is becoming prevalent in the industry.
Thanks to sensor-enabled machines connected by the IoT, supply chain professionals can see where their supplies and products are throughout the transportation process, making end-to-end visibility a reality. The data on products in the supply chain are backed up by cloud-based applications, making it easier to analyze the supply chain in a timely manner and discover new opportunities to improve efficiency. Adoption of these technologies are projected to grow at a CAGR of 26.91% for the next five years as the prices for sensors decrease and innovators find new ways to implement IoT in the industry.
4. Mobile And Wearable Technologies
Mobile and wearable technologies allow people to receive critical insight and data into their supply chains wherever they go. The market for wearable and mobile technologies is exploding, with consumer-focused devices such as smartwatches and fitness trackers comprising the bulk of the sales. However, in the industrial space, wearable tech will assist with order picking, receiving, cycle counting and high-value asset handling and monitoring. On the shop floor, wearable technologies enable workers to receive instructions in real-time, making their work environment safer, ultimately leading to a more efficient supply chain driven by the customer.
Mobile technologies not only provide transparency for manufacturers and supply chain professionals, but for customers as well by allowing them to track packages and receive real-time updates.
Understanding these new technologies and becoming an early adopter will help you gain a competitive advantage and set you up for success in the new digital-driven supply chain.
Did you find this useful?