The Top 9 STEM Toys for Each Kid on Your Holiday Shopping List
Happy first week of December! This weekend kicks off the holidays with Hanukkah beginning on Sunday night and marks the final countdown of shopping days left before Christmas.
If you still need some last-minute gift ideas, we've done the research for you and have come up with this definitive shopping list full of STEM-inspired gifts for curious kids. And in the spirit of the holidays, we've decided to make things even easier by segmenting the list according to each STEM interest and age group (we're marketers —persona targeting is what we do).
Science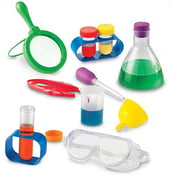 Ages 3+
Just about every child has been given a doctor playset with a stethoscope and some bandages. But how many kids have their own science lab setup? Learning Resources fills the gap by providing everything a budding researcher needs to get started on their career track – safety goggles, test tubes, and a magnifying glass. What more could a kid want?
Ages 8+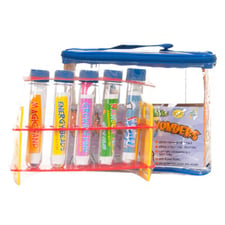 If your kids are dreaming of a white Christmas, don't depend on unpredictable weather patterns – give them the tools to make their own snow! Steve Spangler Science sells a Test Tube Wonders Kit that includes 5 tubes filled with materials that will allow them to make their own snow and perform countless other experiments to better understand how things work. And if the weather cooperates a little too much, the kit will provide an endless amount of snow day activities!
Technology
Ages 3+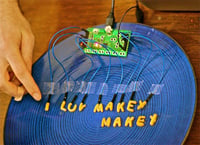 Imagine typing a message to someone without using a computer keyboard. Instead, you could use whatever is around you – including that notepad to your left. MaKey MaKey allows anyone to use just about anything around them as a touchpad. One of the prominent examples on their website involves using bananas as piano keys – you can literally use anything for any purpose. Set up will require a bit of help from an adult, but this definitely seems like a fun way to get young children interested in programming and electronics.
Ages 8+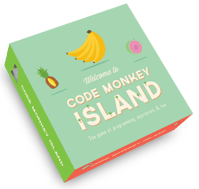 What kid doesn't enjoy playing board games? In Code Monkey Island, players will learn how to apply computer science concepts through a fun board game filled with monkeys and bananas, and a 32-page booklet to help guide them through the new terminology. You might even learn a thing or two while you play with them.
Engineering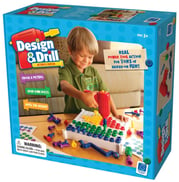 Ages 3+
There's a special satisfaction that comes from using power tools. The Design & Drill Activity Center allows young children to experience this first-hand as they drill plastic bolts into the included activity board. While giving them a taste of what goes on in the garage, young children will also be able to develop better hand-eye coordination using these tools.
Ages 10+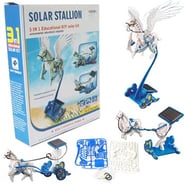 We've all experienced the sheer joy of opening a new toy, quickly followed by the devastation of "Batteries Not Included." Rather than spend another holiday dashing through the snow in a one horse open sleigh looking for an open store to buy batteries from, why not invest in a toy that doesn't need batteries? The 3-in1 Solar Stallion allows kids to build their own solar-powered toys. One of the options, a horse-drawn chariot, could even pass for a one horse open sleigh if you're really in the holiday spirit.
Math
Ages 18 months+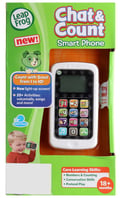 You're probably guilty of handing your smartphone to a toddler to keep them occupied for a few minutes. Now, you can give them a "smart phone" without any of the guilt, since they'll be using it to learn basic math. The LeapFrog Chat & Count Smart Phone makes counting a fun and interactive experience by incorporating music and a dog named Scout to guide the process and keep them interested.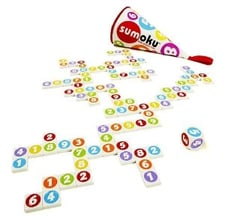 Ages 9+
If you're looking for a game that can help kids with math and keep your own brain sharp, Sumoku might just have it all. This game is like a mix between scrabble and Sudoku, and can be played independently or with a group. There are a few different ways to play, but they all focus on arranging numbered tiles in such a way using simple addition or multiplication.
Bonus Gift Idea!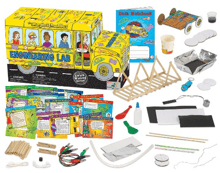 As I was pulling together this list, I came across the Holy Grail of STEM toys — The Magic School Bus Engineering Lab. I thought about adding it to our Engineering section of the blog, but since it incorporates so many different subjects, I decided to give its own little bonus paragraph. With 33 experiments packed into one Magic School Bus, this is officially a must-buy item this holiday season.
We love Science, Technology, Education, and Math — that's why we do what we do. Let us help you with your marketing goals, so you can keep doing what you love to do, too.
Did you find this useful?