The Look South Export Initiative Could Be The Key To Unlocking New Markets
We've already discussed why U.S. small businesses should consider exporting. But while most organizations focus on exporting to Europe or Asia, there is a golden opportunity to expand into new markets and grow your revenues in Central and South America by taking advantage of the "Look South" export initiative.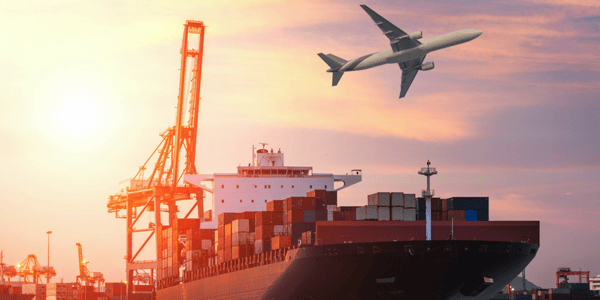 What Is The Look South Export Initiative?
The United States maintains free trade agreements with countries throughout Central and South America, including:
Chile
Colombia
Costa Rica
Dominican Republic
El Salvador
Guatemala
Honduras
Mexico
Nicaragua
Panama
Peru
Recently, the U.S. Department of Commerce made a concerted effort to help U.S. businesses explore these markets and take advantage of the low tariff rates and strong exporting opportunities. The effort is called the "Look South" export initiative.
Why Should U.S. Companies Look South?
There are many reasons why Central and South America make great export markets for U.S. businesses. Here are a few:
An Expanding Middle Class: Latin America is experiencing a rapid expansion of its middle class. As a result, the demand for high-quality products is growing as well. American businesses, with a focus on quality, are well positioned to meet this demand.
Growing Industries: Along with the expanding middle class, Latin America is also experiencing growth across different industries. As a result, U.S. companies can target highly desired sectors, including healthcare, construction, solar energy and so on.
Ample Export Financing & Assistance Through The Federal Government: Whether you are new to exporting or already do business in other markets, taking advantage of the Look South initiative can prove lucrative for your business. Even better, there are several programs offered by the federal government that can help you get started.
For example, products from the Export-Import Bank of the United States help small businesses acquire the financing necessary to expand into markets abroad. In addition, the Department of Commerce hosts certified trade events and trade missions that assist in connecting foreign buyers to U.S. businesses.
Lastly, U.S. Export Assitance Centers (USEACs) are dedicated to helping U.S. companies maximizing their exporting efforts. Located throughout the country, USEACs provide advice, guidance, tools and resources that are designed to help you expand internationally.
Learn more about how USEACs can help you grow internationally by downloading the free guide - U.S. Export Assistance Centers: A Powerful Portal Of Opportunity For U.S. Small Business Exporters.
Did you find this useful?