New Suppliers on Thomasnet.com for July 2020
If you're always on the lookout for new suppliers, you're in luck: we added over 600 new suppliers to our platform during June alone. We've picked out ten of the most interesting from this batch to share, including a contact lense polymer manufacturer, a marine robotic arm manufacturer, and a mask company founded in response to the pandemic. Let's dive into the list.
1. ALLITE, Inc.
ALLITE, in Miamisburg, OH, manufactures magnesium and other high performance alloys in the form of raw material as well as offering fabrication services. Magnesium, which is a relatively niche product because of its high extraction cost, is the lightest structural material available. It is also uniquely compatible with the human body for medical applications.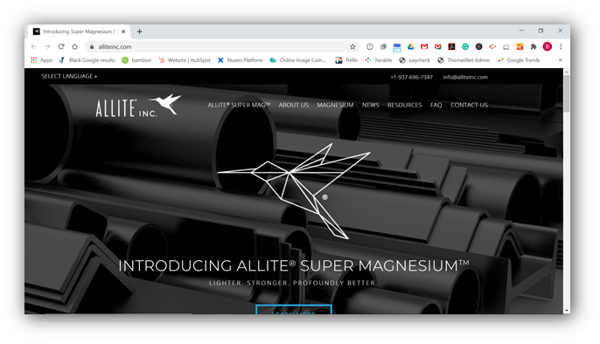 2. Bright View Technologies Corporation
Specializing in engineered micro-optics, Bright View Technologies Corporation supplies components for 3D sensing in self-driving vehicles, VR, iris recognition, and gesture recognition. They also offer LED lighting components and mini LED display films, which can be used in displays, automotive tail lights, and ambient lighting.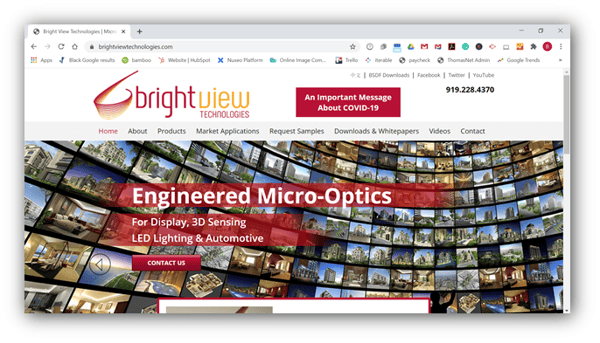 3. DG Mask, LLC
DG Mask offers cloth masks with silver-based antimicrobial elements made in the USA. Their masks can also be ordered in custom colors or be printed with company logos. DG Mask, which is based in Winston-Salem, NC, was founded in response to the pandemic.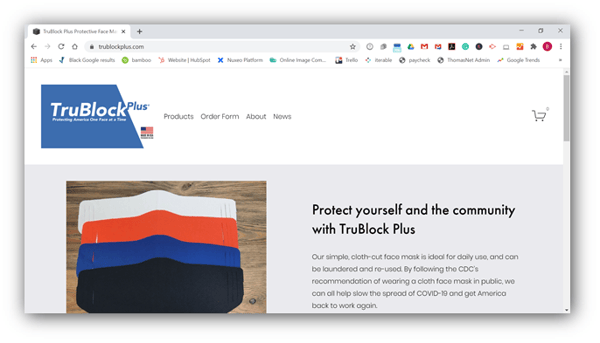 4. SelectTech GeoSpatial
In Springfield, OH, SelectTech GeoSpatial is a systems integrator for the commercial and military sectors of the aerospace industry. They create and install advanced avionics, flight, and communications systems, specialty shelters and electronics enclosures, satcom kits, and other specialized products.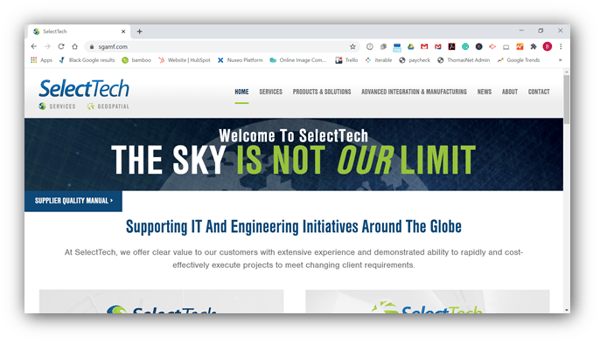 5. Acuity Polymers
Acuity Polymers manufactures raw materials for specialized contact lenses in Rochester, NY. Their offerings include contact lenses with UV absorption in various colored tints, as well as several types of flouropolymers for making contacts, including gas permeable materials. The company also offers research and development services.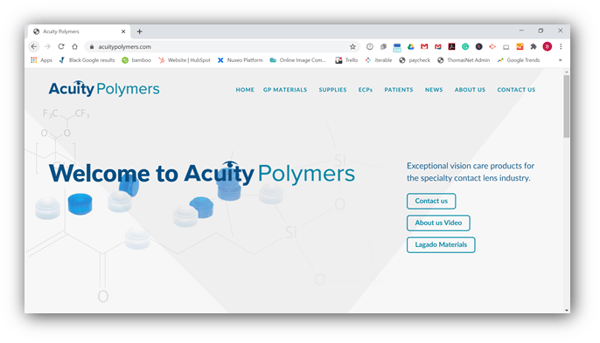 6. Additive Manufacturing Technologies (AMT), Inc.
AMT, Inc. is based in Cedar Park, TX. They specialize in post processing solutions for parts made with additive manufacturing, including depowdering and thermoplastic part surface finishing systems, as well as full digital manufacturing systems with cooling, sorting, depowdering, smoothing, coloring, and inspection capabilities.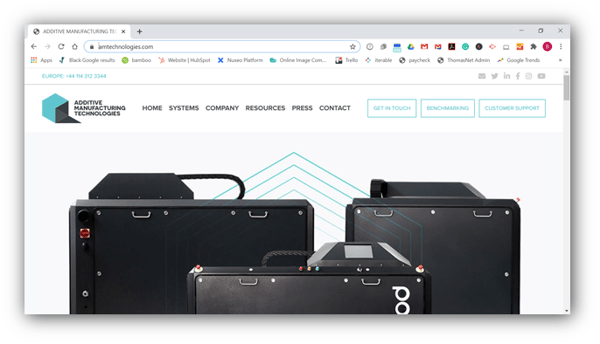 7. BC Retail Supplies
In Surrey, BC, BC Retail Supplies sells plexiglass sneeze guards, social distancing signs and decals, and health and safety signs for COVID-19 related applications. They also offer regulatory, retail, and real estate signage, as well as custom signs.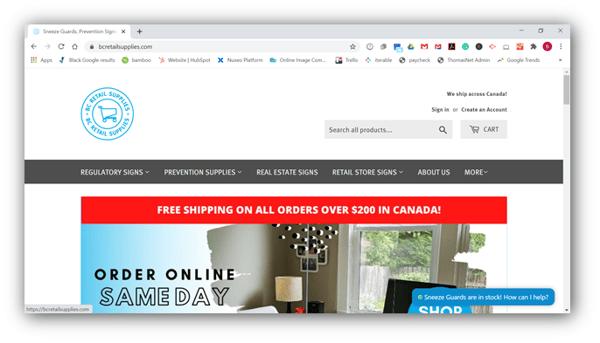 8. Blueprint Lab
Blueprint Lab manufactures robotic arms for marine remotely operated vehicles (ROVs), as well as underwater lights and cameras. The company, which serves the military, oil and gas, nuclear, recovery, and scientific industries, is headquartered in Escondido, CA.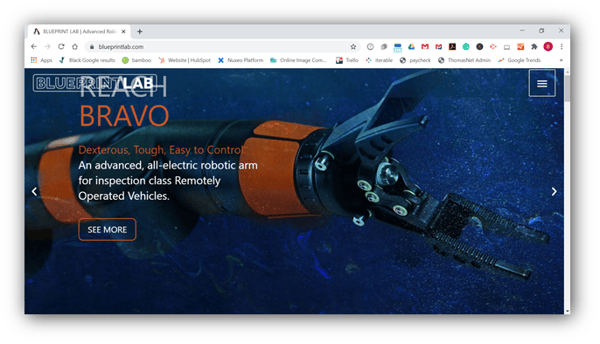 9. Eco Cart Canada
Based in Vancouver, BC, Eco Cart Canada supplies environmentally friendly cardboard shopping carts with wooden wheels. The carts, which are collapsable, have a 35 kg (77 lb) capacity and stand 30 inches tall, with a 9 x 13 inch width and depth.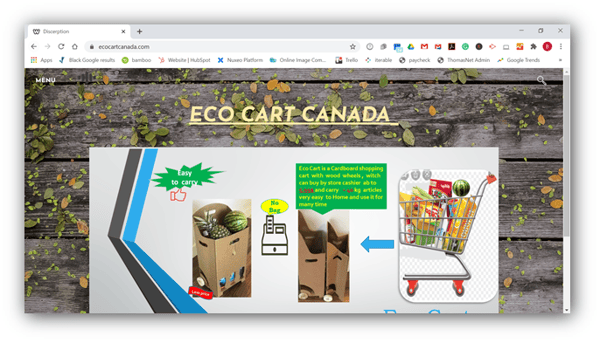 10. DuctAid Industries
DuctAid Industries, in Venice, FL, supplies air duct and ventilation deodorizers for commercial and residential applications. The deodorizer, made from an EPA certified natural ingredient, also kills black mold, fungus, and bacteria while remaining safe to use around humans and animals.
New to Thomasnet.com?
Thomasnet.com is the premier North American industrial sourcing platform, with detailed information on over 500,000 B2B companies across the U.S. and Canada. Try out our platform and see how we can help your company grow today.
Register for free to shortlist and contact suppliers while gaining access to our library of 10+ million CAD files, 300,000+ white papers, product catalogs, industrial guides, free ebooks, and more. With over 120 years of experience building up industry, we're here to help you and your company succeed.
Did you find this useful?