Top Suppliers on Thomasnet.com for December 2019
At Thomas, we've been connecting millions of industrial buyers with North America's top suppliers, distributors, and manufacturers since 1898. Check out our most popular suppliers on Thomasnet.com® for December 2019:
1. AM Conservation Group, Inc.
AM Conservation Group, in Charleston, SC, offers a variety of conservation products and programs for industrial and commercial businesses. Its products include lighting, water saving devices, environmental thermal controls and power saving products, weatherization products, and custom product kits. Programs offered by the company include online store development, marketing, kit programs, and sustainability consulting.
2. Mouser Electronics, Inc.
Mouser Electronics distributes industrial electronic components, including semiconductors, sensors, wire and cable, passive components, lighting, embedded modules, and more. Based out of Mansfield TX, they offer products from over 750 manufacturers, including 3M, Bosch, Honeywell, and Toshiba.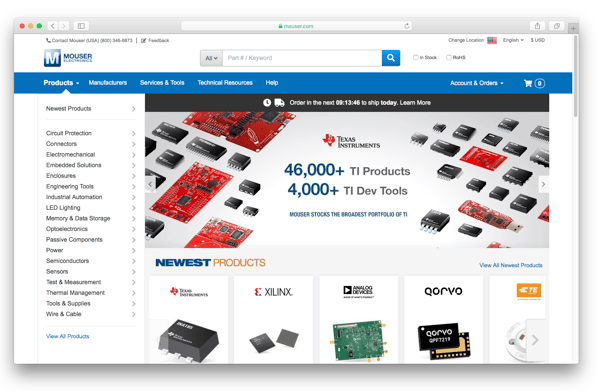 3. OFS
Headquartered in Norcross, GA, OFS offers standard and custom fiber optic products for applications in eight fields: communications, medical, aerospace, defense, industrial networks, sensing, material processing, and energy. Their selection of products includes optical fiber, fiber optic cable, connectivity products, components, splicers, and modules.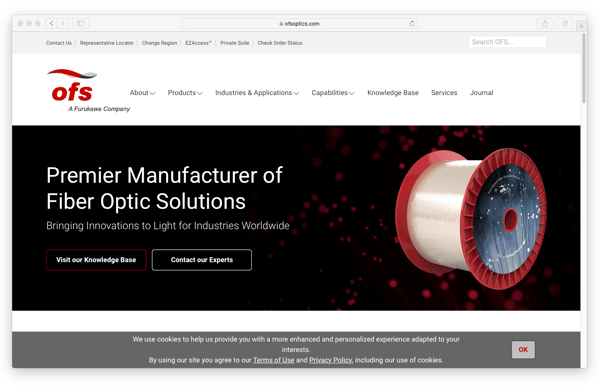 4. F.W. Webb Company
F.W. Webb, which has been in business for over 150 years, is headquartered in Bedford, MA. Their core business focus is on distributing products for the plumbing, heating, HVAC and refrigeration, and PVF (pipe, valve, and fittings) markets. However, they also focus on ten additional specialty areas: process controls, propane gas equipment, water systems, pumps, industrial PVF specialties, fire protection, thermoplastic piping, high purity process components, building controls, and water works.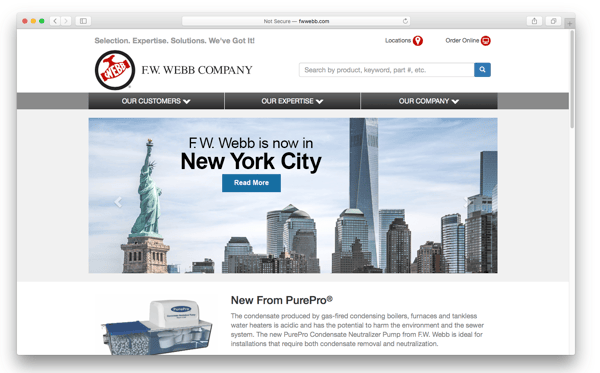 5. Vigon International
Vigon International focuses on flavor, fragrance, cosmetics, and aromatherapy ingredients. In addition to a portfolio of over 2,000 products distributed and manufactured, Vigon also provides toll manufacturing, including the blending of existing ingredients and the creation of new ones. The company is located in East Stroudsburg, PA.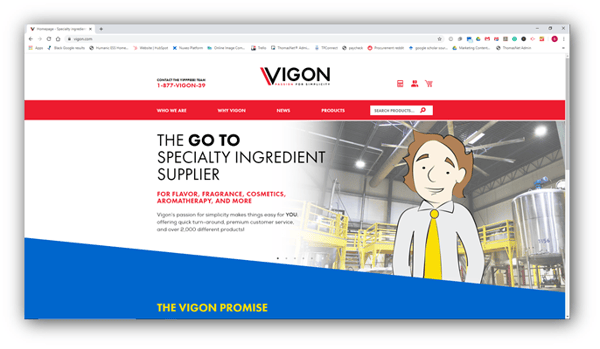 6. Conax Technologies
Based in Buffalo, NY, Conax Technologies offers temperature sensors, compression seal fittings, and custom products and assemblies. They also offer custom engineering, testing, and calibration services across a variety of sectors, from pharmaceutical to aerospace to semiconductor.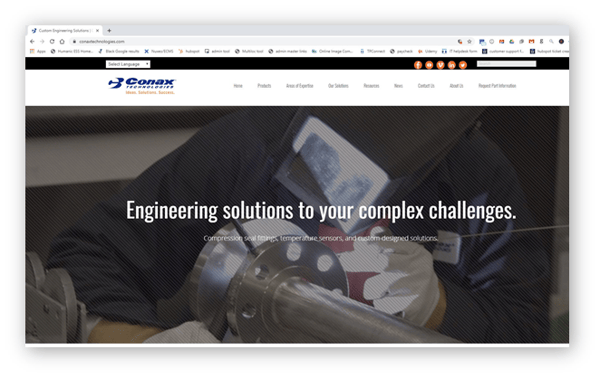 7. A&S Mold & Die Corp.
A&S Mold & Die is headquartered in Chatsworth, CA. The company offers plastic injection molding, mold making, and mold repair for the aerospace, automotive, medical, electronics, commercial, and water clear parts sectors. Their secondary services include insert and overmolding, welding, assembly, drilling, threading, machining, turning, and packaging.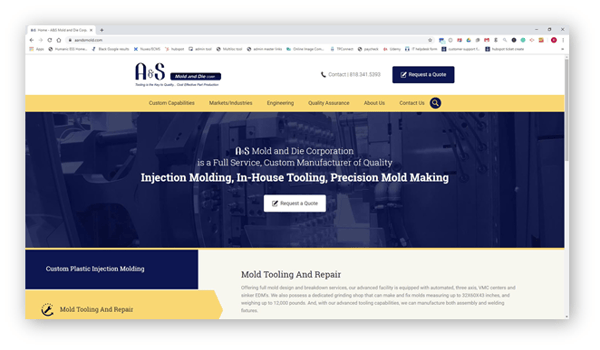 8. Sabre Steel, Inc.
Sabre Steel provides alloy, standard, and low and high-grade carbon steels. Options include cold rolled, hot rolled, hot rolled pickled and oiled, high strength, and coated steel in galvannealed, hot-dipped galvanized, and electro-galvanized varieties. They are based in Farmington Hills, MI.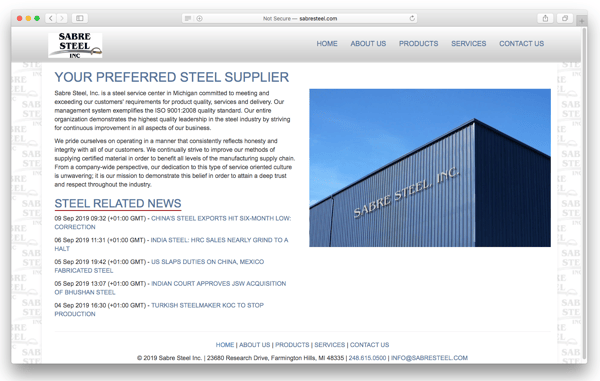 9. Libby Labs
Berkeley, CA, is home to Libby Laboratories, a custom manufacturer of skin, hair, pet, and over-the-counter topical care products. They commonly use ingredients such as anti-aging materials, antioxidant teas, vitamins, proteins, botanicals and herbal blends, butters, and aromatherapy oils.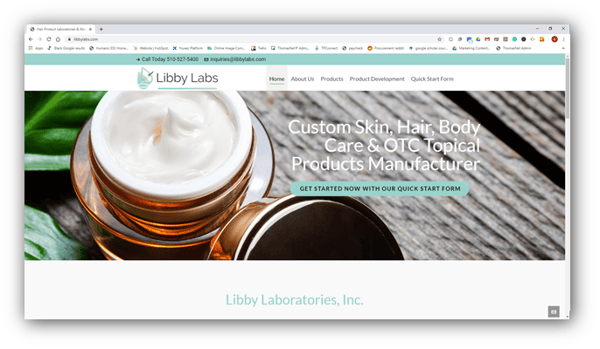 10. Moore Gear & Manufacturing Co.
Based in Hermann, MO, Moore Gear & Manufacturing supplies both standard and custom gears and gear racks. Serving the industrial, agricultural, machine tool, and commercial sectors, Moore Gear's custom capabilities include CNC turning, milling, drilling, gear hobbing, and grinding, as well as non CNC broaching, honing, and finishing services.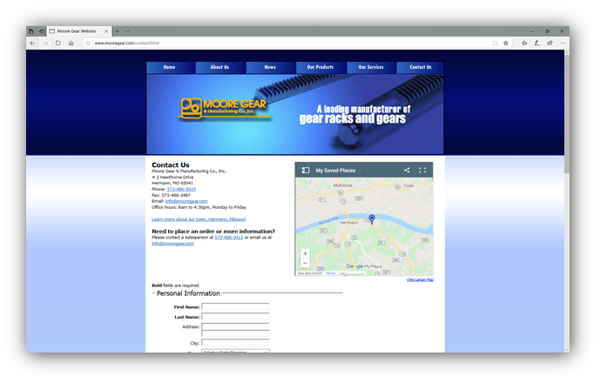 New to Thomasnet.com?
With over 120 years of experience helping to connect industrial buyers and sellers, Thomas is here to help you find the suppliers you need, where you need them, to power up your business.
Register today to get access to details on more than 500,000 suppliers across the U.S. and Canada, sortable by location, certification, diversity status, and more. Your free account also allows access to 300,000+ white papers, 10 million+ CAD files, and 70,000+ searchable categories of products to fulfill your sourcing needs.
Did you find this useful?