3 Roadblocks to IoT Adoption In The Supply Chain
Everywhere you look today, it seems as though the Internet of Things is becoming an increasingly prominent part of our everyday lives. However, there are a few challenges which are preventing the supply chain from taking full advantage of the technology.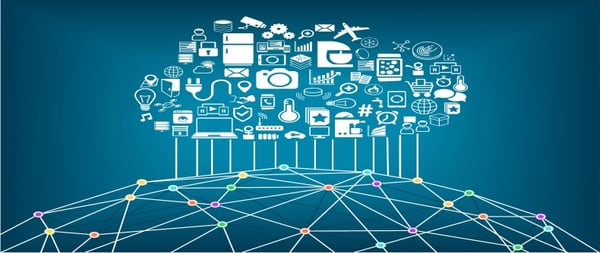 IoT Is Everywhere
If you want proof of IoT's growing adoption, you probably don't need to look any further than your own wrist. Fitness bands, smart watches and similar wearables have exploded in popularity, with 274 million units expected to be sold in 2016 alone. These devices that the user's every single move while providing accurate, real-time health data.
Even cities and municipalities are adopting IoT. For example, Chicago is currently working on the "Array of Things" (AOT) project, which consists of implementing sensors across the city to collect data on everything from sound intensity to barometric pressure. This project should allow the Windy City to better monitor and control its air quality. New York is also eager to become a "smart city," as evidenced by the New York Hudson Yards project. This project represents 17 million square feet of new commercial and residential buildings, packed with sensors to track data on energy production and consumption, air quality, pedestrian traffic and health activity levels. These projects illustrate a growing trend for big cities to improve the quality of urban living.
Opportunities And Barriers To IoT In Industry
IoT shows promising application for the manufacturing industry as well. For example, European aircraft manufacturer Airbus is currently developing tools equipped with Industrial Internet of Things (IIoT) technology to optimize manufacturing processes. Airbus' vision is to equip employees with smart glasses, allowing them to scan an airplane's metal skin, determine the bolt size needed in a given hole and measure the required torque to install it. This "factory of the future," as Airbus calls it, should help the manufacturer streamline tens of thousands of steps within its aircraft assembly, which can have as many as 400,000 bolts and screws.
The benefits of the IIoT are limitless. However, the supply chain is not taking full advantage of the technology. Here are three reasons why:
1. Security
Security is a major issue for every internet-connected industrial system. In a world where cyberattacks are becoming more common, IIoT technology could be just another lure for hackers. Looking at some malware recently discovered such as IRONGATE, it is clear that the risk exists more than ever. As IIoT applications are to be built on many sensor nodes, the threat level increases drastically, whether it comes from bad data being injected into the system or data being extracted from it. This is a serious challenge that may require companies who adopt this technology to develop new practices in order to guarantee maximum security and stability by integrating more advanced cyber threat protection solution into their network.
2. Reliability & Integrity
With any new technology comes the question of reliability. Enterprises transitioning to IIoT will expect to have back-up solutions in case of technology failure, as it could impact the entire supply chain and lead to irrevocable damages. Therefore, industrial enterprises will need to clearly define the goals and boundaries of their IIoT projects. Based on enterprises' operational requirements and technology capabilities, IIoT solutions and tools should be defined and ultimately applied.
3. Scalability
Along with reliability comes the question of scalability. IIoT systems will have to be adaptive and scalable enough to provide tailored solutions to multiple industries. From a more technical standpoint, IIoT solutions will have to integrate with existing solutions through software or ad hoc functionality. Usually, functionality is added by either using vendor-defined black boxes, or by designing proprietary or custom end-to-end solutions. While using vendor-defined black boxes provides a solution that can be implemented rapidly, it is difficult to acquire and analyze the data generated. The custom solution, on the other hand, allows for easy access to data, but the proprietary nature of these solutions means the system itself becomes a black box. In this configuration, black box systems need to communicate properly, which represents a big challenge for engineers trying to develop custom end-to-end solutions.
IIoT and IoT have the potential to revolutionize the way we live and work. However, the techology poses challenges in the form of safety, security and efficiency. Ultimately, the continued growth of the technology requires manufacturers and IIoT solution providers to work together to address these challenges the best way possible.
Did you find this useful?