5 Supply Chain Lessons We Can Learn From The Summer Games In Rio
More than 10,500 athletes from 200 countries will compete in front of the cameras at the Summer Games in Rio. But those numbers pale in comparison to what's going on behind the scenes, where two warehouses spanning 105,000 square meters will store more than 30 million items. These items include 10,000 smartphones, 54 boats, 32,000 tennis balls, 250 golf carts and 70,000 tables. Making it all possible is a team of almost 7,000 employees and 70,000 volunteers who will handle everything from registering and recording the arrival of the goods to organizing their final delivery.
Clearly, the games are not just a showcase for athletic performance, they're a showcase for logistics performance as well. To ensure everything goes smoothly, the organizing committee in Rio identified five pillars for their supply chain. Learn more about these strategies and how you can apply them to your own supply chain.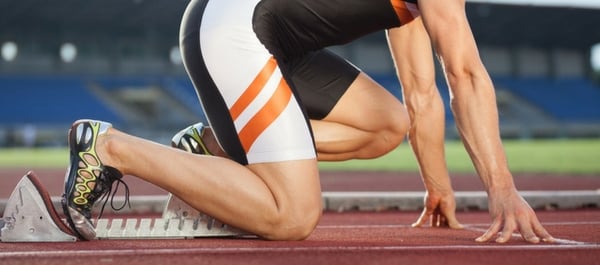 1. Optimization Of Cost
Starting off with a budget of $1.28 billion, the Rio Games eventually added four new events, developed new technologies and increased security, leading to a revised budget of $2.2 billion. To offset these new costs, the organizing committee focused their budget cuts on areas that would not have a strong impact on athletes and spectators. These cuts included a decrease in the opening ceremony spend and changes to ticketing operations, allowing the committee to optimize their budget while still providing athletes and spectators with the best experience possible.
Just like with the games, budgets inside your organization are bound to change as well. When they do, look for opportunities that will have a minimal impact on the people most important to you — your customers.
2. Sustainability
The 2016 Summer Games will be the most sustainable Olympics ever. The organizing committee even adopted a specific Sustainable Supply Chain program, which aims to leave a small environmental footprint once the games are over. All suppliers included in the event adopted sustainable practices and the committee even included training sessions for suppliers during the bidding process.
Sustainability isn't just good for the large-scale events; it can be good for a small business's budget as well. In fact, sustainable practices often lead to a lower total purchase cost due to the elimination of waste and overall cost reductions. Thus, strive to maximize recovery, disposal and use of goods in your supply chain.
3. Transparency For Suppliers
Hundreds of suppliers want to have their products featured at iconic events like the Summer Games. Rather than issue traditional RFPs, Rio 2016 created the Procurement Portal. All suppliers interested in participating in the games must register on the portal, and the organizing committee uses the platform to announce unmet demands and communicate with potential suppliers. It's a great way to keep everyone informed, updated and on the same page.
When it comes to your own supply chain efforts, ensure a simple and easy way for suppliers to understand your bidding process so there is no confusion. Detail your requirements and expectations upfront, and keep lines of communication open at all times.
4. Risk Management
Large scale, one-­off events provide various challenges for supply chain professionals. To mitigate these risks, the Rio Games conducted test games to fine tune their preparations. Since 2014, the event planning committee has tested 44 events in 26 different venues. These test exercises will continue right up to the opening ceremony in order to address challenges like the Zika Virus, political unrest and infected waters that might cause problems during the games.
We know there is no room for error when it comes to your own supply chain. That is why having a solid supply chain disruption plan is essential.
5. Operational Excellence
In order to ensure excellence, the organizing committee established very strict criteria for participating suppliers to meet. For example, to ensure that all products come from factories that comply with workers' rights and have good environmental and social practices, the committee only acquired materials with traceability. In addition, the committee also established a partnership with Sedex Global, a nonprofit dedicated to driving responsible and ethical business improvements in global supply chains to confirm ethical hiring in compliance with sustainability standards.
Just like the committee, you have strict standards for your supply partners as well. Whether you are looking for a supplier that meets ISO, AS9 or QS 9000 standards, or a diverse supplier, you need to verify that each potential supplier has the proper certification. Fortunately, you can do this quickly and easily with THOMASNET.com, which allows you to quickly and easily discover suppliers that meet your quality and diversity requirements.
Want more information on the Summer Games? Our friends at Inbound Logistics are breaking down the numbers behind the Olympics in their latest issue. Make sure to subscribe to their magazine today.
Did you find this useful?