6 Technical Trends That Are Reshaping Manufacturing (Part 1)
Year after year, the manufacturing industry finds itself on the cutting edge of technology, and 2016 is no exception. The research team at Frost & Sullivan uncovered the Top 50 Emerging Technologies expected to transform the world and, not surprisingly, many of them will impact manufacturers and supply chain professionals.
With so many different pieces of technology hitting the industry, we couldn't review them all in one post. So check out the first three technological trends that are changing the industry below, along with examples of how these trends are fueling innovation, and stay tuned for another three next week.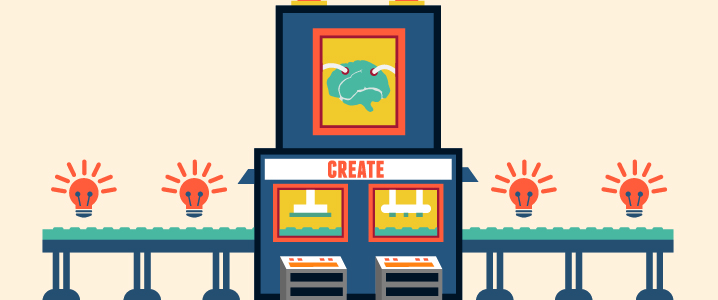 1. Additive Manufacturing
Between 3D printing, rapid prototyping, and additive fabrication, the potential impact of additive manufacturing is profound and incredibly cool.
The latest example comes from MatterHackers, who recently revealed the MatterControl Touch T10, a 3D printer which allows the user to control the device without an accompanying computer.
3D printing may never get old.
2. Wearables
Although consumer adoption of wearables technologies has been a little slow going, the technology has proven to be useful in both commercial and industrial spaces. As a result, wearables are starting to be integrated throughout the supply chain, automating data collection and communicating with other technologies.
In a recent Manufacturing Minute, Manufacturing.net previewed the potential next step in wearables. How does using your skin as a screen sound?
Personally, I think it's pretty neat.
3. Robots
With their role in everything from high tech manufacturing to the Internet of Things, robots are at the center of many conversations. However, they are also the source of many arguments as well. Are they the key to STEM education and filling the talent gap? Or are they taking away employment opportunities in favor of factory automation? No matter where you stand on these issues, what's not up for debate is the fact that the technology continues to advance.
Perhaps the best application of the technology is when robotics merge with a human touch, yielding in a hybrid experience. The Panasonic Assist Robot is a great example of this approach.
We're all in this together.
Additive manufacturing, wearables, and robots are ypes of technology that aren't new, but have shown such advancements in the last few years, their original innovaters could not have imagined how far they have come.
Stay tuned next week for more technology changing the manufacturing landscape! In the meantime, find a supplier on the Thomas Network who might be able to make your idea one of the next big trends.
Did you find this useful?