By The Time You Hear About A Commercial Building Project, It's Already Too Late
In the high-stakes arena of building product manufacturing, every opportunity to get spec'd into a new commercial building project can make a multi-million-dollar difference to your bottom line. Unfortunately, by the time you come across the opportunity, it's already too late to win the bid.
A Change In The Specifying Process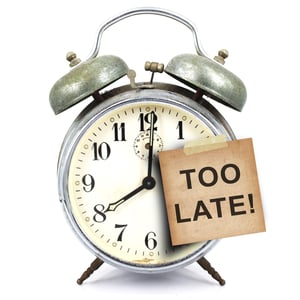 Long before ground is broken on a new project, before you come across an announcement in a newspaper or press release, and even before an architect or engineer picks up the phone to call a BPM about their products, most of the specifying and purchasing process is already complete.
That's because most new commercial projects today are being designed, from the foundation up, using Building Information Modeling (BIM). BIM is a set of processes and tools that allows for all aspects of a building — from support structures, to electrical and plumbing systems, to the complete HVAC layout — to be digitally modeled in 3D. The model can be analyzed, visualized and tested, making the entire process faster and cheaper while ensuring that everything meets specific performance demands.
What Does This Mean For Building Product Manufacturers?
With the widespread — and growing — adoption of BIM, product decisions, which were once made by specifying engineers as the project approached the bidding stage, are now happening months, if not years, earlier. AECs are committing products to their buildings in the modeling stage, and once that commitment is made, it is very hard to change their minds.
Put another way, if your products aren't in the virtual building, chances are you're not going to make it into the real building.
Enhancing Visibility & Opportunity With BIM
The customers and specifiers you want to do business with are all using BIM. If you want to stop missing out on contracts, you're going to need to use it too.
However, you can't just flip a switch, nor can you simply convert your CAD models to BIM. You need to take a strategic approach to BIM adoption that meets both your needs and the needs of your customers. Here are some things to keep in mind:
Your customers want easy, quick, and unfettered access to your product data at any time.
They want to do their research without the help of a salesperson.
Product data is required at various points in the process (e.g., design and fabrication), and you must be prepared to meet the needs at every stage.
Your BIM files must be available in different model formats (Revit, AchiCAD, CADmep) and meet the many different BIM data standards (COBIE, IFC, ETIM) that are required to bid on projects.
Meeting these requirements in order to become BIM ready is an investment. However, it's an investment that will pay off in terms enhanced visibility and opportunity. As your targeted audiences discover, select, and commit your products to their projects, you can keep track of where, when, and how your BIM files are being used. This in turn creates actionable, high-value, qualified leads, and gives your sales team early visibility into the projects on the horizon. And, by getting spec'd in early in the process, you'll substantially improve your chances of winning the bid and getting your products in the building.
Get BIM Ready
If you are a Building Product Manager looking to implement BIM for the first time, or if you need to enhance your BIM capabilities, we can help. We've helped hundreds of companies just like yours create data-rich, flexible, and easily managed BIM files that build better connections with end users. To learn more, contact the Thomas Product Data Solutions team today.
Did you find this useful?