Debunking 7 Common Exporting Myths & Misconceptions
Exporting can make a positive impact on your business. Unfortunately, there are several negative myths and misconceptions that could prevent you from taking advantage of the opportunity.
Don't miss out due to misinformation. Learn the truth about exporting in today's global economy.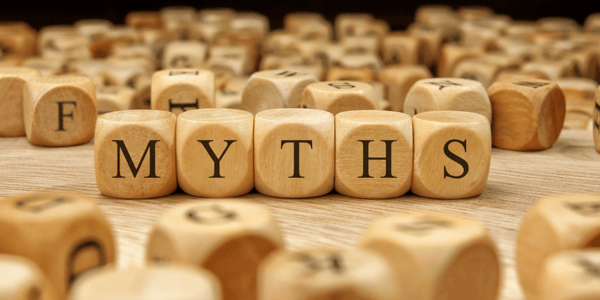 Myth #1: Exporting is full of risks.
The truth: When it comes to exporting, there are many markets that pose no more risk than selling in the United States. For example, Brazil is a great export market. In addition, just like any other business initiative, risk can be mitigated through proper planning, and the Export-Import Bank of the United States offers affordable, actionable assistance to help business owners identify and reduce risks. You can also get assistance from your local Chamber of Commerce or local U.S. Commercial Service office.
Myth #2: Getting paid can be a painful process.
The truth: Trade banking and finance practices have made selling abroad routine, safe and efficient, so you shouldn't encounter any headaches. Contact your local Small Business Administration office or local Export-Import Bank office to find out more about how to ensure you get paid by foreign buyers and how to have enough cash in the bank to fulfill export orders.
Myth #3: I don't need to export because my domestic market is very strong.
The truth: Your domestic performance may be strong today, but the economy is not static – things can change at a moment's notice. To remain viable and agile, companies must adopt a global strategy.
Myth #4: I'm too small to go global.
The truth: Exporting is not just for large businesses. In fact, as of ten years ago, 42 percent of all U.S. exporters had fewer than 19 employees, and today nearly 98 percent of all companies that export were small-or medium-sized businesses with fewer than 500 employees1.
Myth #5: I don't think my product or service will sell outside of the U.S.
The truth: If a product or service is successful in the United States, chances are it will be successful in other markets as well. For added peace of mind, help is available to test its acceptance in more than 100 countries. Contact your local U.S. Commercial Service office to find markets or foreign buyers/distributors that are in demand for your product or service.
Myth #6: I won't be successful because I don't speak other languages and have never been outside the country.
The truth: While knowledge of local cultures can be helpful, you don't need to know it in advance. In fact, you can learn as you go – and as you grow and expand into new markets. English usually is enough to get by in today's business world, and help is readily available for situations in which interpreters and translators are necessary.
Myth #7: Exporting is too complicated.
The truth: Exporting does require a little effort, but it's not hard work. There's minimal paperwork involved, and there are many resources at your disposal to help you research markets and connect with buyers. Some of these resources include the Commerce Department, the Export-Import Bank of the United States and your local Chamber of Commerce.
U.S. Export Assistance Centers (USEACs) are another great resource. Located throughout the country, they help make exporting simple and practical for businesses of all shapes and sizes. Learn more about how USEACs can help you grow internationally by downloading the free guide — U.S. Export Assistance Centers: A Powerful Portal Of Opportunity For U.S. Small Business Exporters.
Did you find this useful?