Grow Your Business By Diversifying
Diversifying your business and expanding into new markets can open up new revenue streams while making you less dependent on a single customer or industry.
However, expanding into new markets often requires a lot of time and a lot of money, and many shop owners are reluctant to make that commitment. In addition, when business is good, expansion can seem like a luxury rather than a necessity, and it quickly drops to the last item on a to-do list.
Unfortunately, waiting to take action could put your company at significant risk. What if that one big customer goes out of business, or if new regulations change your key industry forever?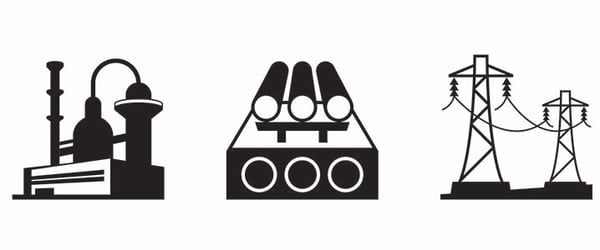 Don't get stuck. Get ahead of the curve and put yourself in prime position to expand into new markets now. Here are three tips to get started.
Seek Vertical Alignment
When trying to break into new industries, it's best to start by looking at the ones you already serve. Are there other sectors that overlap? Do your current capabilities transfer naturally to other fields? Can your existing experience give you a leg up?
If you deal with the auto industry, for example, you could find some synergies within the aerospace sector. While it might not be a perfect transition, and you will likely have to modify your processes, it will be easier and more effective than starting from scratch.
Find New Geographies
The Internet has made the world a smaller place. Doing business with someone in California when you're located in Louisiana is no longer the hassle it used to be. The global supply chain is proof of the possibilities available to you when you look to conduct business with those located outside your immediate area.
To effectively market your business to prospects in new locations, showcase your capabilities in a way that resonates across state borders and city lines. That's what Chambers Gasket & Manufacturing Co. did when they wanted to expand beyond the Chicago area. They worked with THOMASNET.com to reach new customers in new geographies.
"Our potential customers usually look for local gaskets because they need their materials quickly," said Mike Kenny, President of Chambers Gasket & Manufacturing Co. "We decided to gain exposure on THOMASNET.com with a high profile presence in states that we know we can quickly ship to. That really worked for us in Minnesota."

"Within three months of the program, we were able to pick up a new client that we do consistent projects with. It doesn't even matter that our business is based in Chicago because UPS ground still gets to their businesses the next day."
Tap Into Your Existing Market
While it might seem counterintuitive to leverage existing customers for potential expansion, it's important to remember that 100 percent of your customers are probably not conducting 100 percent of their business with you. They're likely working on projects in other areas and industries – the very ones that you might be interested in expanding into.
This approach worked for Mike and Chambers Gasket & Manufacturing Co.
"We learned that once a customer hits a certain number in their budget for a project, there's more business that we can win," said Mike. "It was an intuition that we had, but we also ran the data and found that these customers usually have other projects that they need suppliers for. That's when we get aggressive with our offerings and see how we can partner with their business."
Did you find this useful?