How Industry 4.0 Can Help Your Business
Industry 4.0 is becoming more important to the state of the manufacturing industry, but many people aren't taking full advantage of the opportunity. Although 85% of businesses see the potential of Industry 4.0, only 15% have dedicated strategies in place.
Maintaining the status quo at your shop will never be enough in today's industrial environment. You'll need to leverage new technologies to truly get ahead. That's why it's important to join the 15% and leverage Industry 4.0 on your shop floor.
Need a little more convincing than a quick stat? IndustryWeek listed their reasons why Industry 4.0 can help your business. Here are a few of them: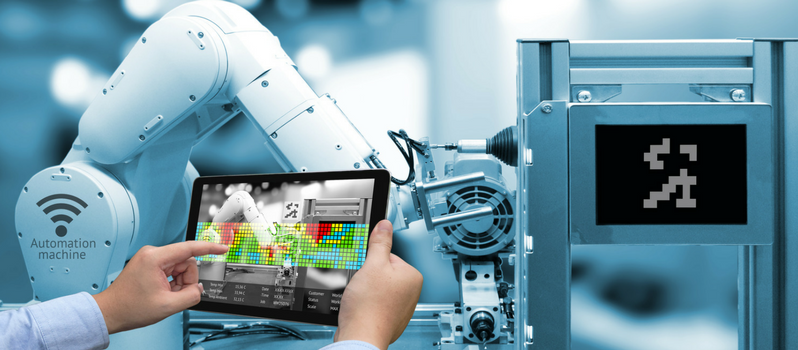 Scalability
Factory automation makes it easy to scale your efforts and transition your personnel to more value-added activities. This will set you up to expand your product and service offerings. Once your business is scaled, you can become more selective in your opportunities. Industry 4.0's cloud computing capabilities also makes it easier for small to mid-size businesses to scale their businesses with IT software, which helps them to scale their business and even out the the playing field between large and small businesses.
More Control And Visibility
Smart factories have the ability to track every part of the manufacturing process, from order entry to inventory to finished products. This transparency will inform customers, partners and stakeholders, making your business seem less complex and easier to work with.
Customization
With the growth of 3D printing in manufacturing facilities, customization has become easier for businesses to handle and explore. 3D printing can also be helpful to reduce lag time on the shop floor when customized spares or replacement parts are needed.
To learn more about the capabilities that Industry 4.0 can provide, check out the original article at IndustryWeek.
Did you find this useful?