How to Make the Most of Your Industrial Marketing Budget in 2018
For many people, the new year provides a fresh start, the chance to reflect on the past twelve months and make necessary changes and improvements. In the same vein, it can also serve as a great springboard for brainstorming new marketing initiatives that will help make the most of your 2018 budget.
In today's ever-shifting, increasingly digital landscape, there are seemingly infinite ways to put your industrial marketing budget to use, but some strategies may not provide the long-term benefits you're looking for. Below are a few of the most effective marketing tactics you may want to consider implementing in the coming year.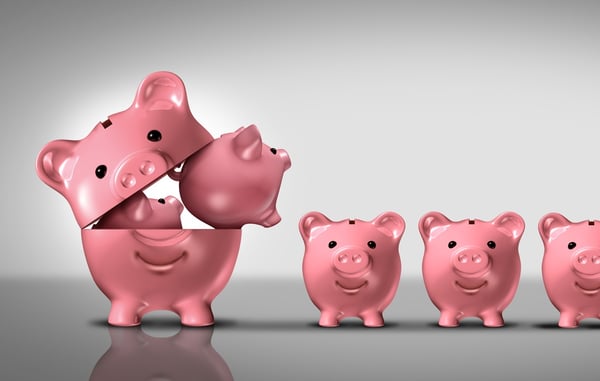 Create A Listing On Thomasnet.com
Listing your company on Thomasnet.com — home to the world's most active network of qualified industrial/B2B buyers — can be tremendously helpful for connecting with qualified buyers already seeking the products and services you're offering. Unlike traffic driven by search engines, all activity on Thomasnet.com is driven by real, verified, and in-market B2B buyers. In fact, a buyer evaluates a supplier on Thomasnet.com every two seconds!
Getting listed on Thomasnet.com is fast and easy, and a Basic Profile is completely free. Enhanced Listings, which offer greater exposure, lead-generation tools, and amplified promotion, cost just $89 a month.
Make Social Media Work for Your Company
Social media is constantly evolving, so it's important to stay ahead of the curve. If you're only posting ads and generic photos — or are only updating every few weeks — it's time to rethink your strategy. To make social media worth your while, you need to actively engage your targeted customers. This means investing time and resources to create directly useful, high-value content that will earn buyers' attention.
But since everyone and their mother is now on the internet, the social media world has become extremely competitive. Just five years ago, a half-decent Facebook page could organically reach 16% to 20% of their intended audience. Now it takes 500,000 likes to organically reach an anemic 2%. In order to effectively boost your brand presence, earmark some of 2018's marketing budget specifically for social media efforts and keep up to speed on new innovations and trends.
Put Out Valuable Video Content
There's no way around it: Video is paramount. If you're not already creating video content, you need to start, pronto. Don't let this major opportunity sit untapped; video is a great way to capture the attention of potential customers and present a more personal side of your business while encouraging users to engage. As of now, more than 60% of your competitors use video in their marketing strategies, and that figure is certain to rise.
And to stay further ahead of the curve, consider incorporating live videos, which are quickly rising in popularity as well. It will likely be well worth the effort; studies have shown that users will watch live video content up to three times as long as regular video content.
Update Your Website
Your website, much like your business card, is crucial for creating positive first impressions. Take the time to regularly update your site and improve its offerings. If potential buyers can't navigate your website, or if they find it cluttered, slow, or confusing, they'll likely move on to a competitor who can offer the information they're seeking.
Continuously look for ways to improve your website so that you remain at the forefront of your industry. Is your site mobile-friendly? Do you have an app? How's the security? Would you be comfortable doing business on your site? Is it quick to load? Keep these questions in mind as you continue to update and improve your site, and remember that your website is a direct reflection of your overall brand.
Learn More
Revamping your marketing goals and strategies for the coming year will take time, money, and effort. There's no quick fix for optimizing marketing initiatives, but if you're serious about growing your business and increasing your leads, it will all be worth it.
Need a hand making sure your marketing strategies are on the right track for 2018? Get in touch with Thomas Marketing Services today to learn how we can help.
Did you find this useful?