Creating A Video Marketing Campaign That Works
Video marketing is on the rise, and for good reason; videos have been shown to capture attention more effectively than plain text or static pictures, and videos are shared more than any other type of content on social media. Today, 61% of content marketers are putting videos into play in order to keep up with the competition and establish their brands as cutting-edge thought leaders. If you haven't yet made use of video in your marketing campaigns, it's time to get going. Or, if you're already utilizing video, it may be time to kick it up a notch.
With solid production value and engaging content, your video will position you as a knowledgeable, current, and trustworthy brand. So please, please, don't shoot a video that makes you look like a mattress salesman (especially if you are, in fact, a mattress salesman). Below, we've outlined four tips to keep in mind when creating an industrial marketing video.
Keep It Short And Sweet
You already know the clichés about users' attention spans today and yes, it's crucial to hook your audience, convey your message, and deliver some form of a call-to-action quickly, before they're distracted by another crazy news story or the next YouTube sensation.
Get to the heart of your content within the first few seconds. Then keep moving through the message to draw in and captivate your audience. You'll lose a good portion of viewers within 10 seconds no matter what you do, but you can hold onto the rest with a strong hook; offering an engaging teaser or compelling question can work well here. All told, you have about 30 seconds to get viewers to engage.
Also, make sure your video jives with all social media platforms you intend to use. For instance, Twitter only allows 30-second videos, while Instagram allows for a full minute, and Snapchat pulls the plug at the 10-second mark.
Be A Storyteller, Not A Salesperson
We were serious when we implored you not to come off as a mattress salesman, and we weren't just talking about poor production quality. What types of commercials stick with people? The ones that tell a story — whether they're humorous or emotional. It's within the framework of that story that a message is delivered and a product sold. The same rules apply to video marketing, so meet your customers where they are in the buying funnel. Focus on your brand's story and what you can do for your potential clients.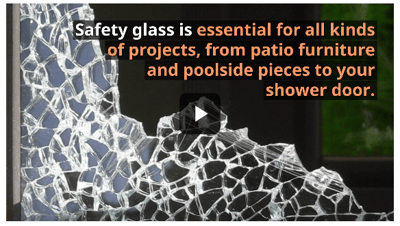 It's no secret that people respond emotionally to movies with victorious heroes or lovable characters overcoming challenges. Neurochemicals get involved when watching these kinds of stories, making viewers feel more charitable, emotional, and generous. That's super news for your brand. Package your message in some kind of subtle story, whether you relay how your machine helps small companies save thousands or how your safety protocol saves lives. This is will be much more effective than an old-school sales pitch. (But don't overdo it. Users can tell when they're being manipulated.)
Make a lasting impression that sets you apart from competitors. If your video is engaging and directly useful, people may watch it repeatedly and may even share it with their industry circle. At that point, no one's thinking about your specific deals and sales prices; they just want to do business with you and learn more about your offerings.
Use On-Screen Text
Lots of videos are watched without sound — as many as 85% on Facebook, in fact. People who are in the middle of their commute, working while surrounded by others, or simply winding down at night often just watch videos for the images. As compelling as your story may be, without some text on the screen, you risk the majority of your audience missing the point of your video. It doesn't matter whether you use subtitles or basic onscreen content (you know — words). Just do so creatively, and keep in mind that most people are hearing your message with their eyes only.
End With A Call-To-Action
As much as we stress that you shouldn't be too "salesy" in your video, the whole thing is kind of pointless if you don't ask viewers to do something after watching. You still have to let your audience know that you're open for business and that your services or products can help them. Include a related call-to-action that can benefit both the viewer and your brand. Otherwise, you have a shiny new video that doesn't achieve its potential.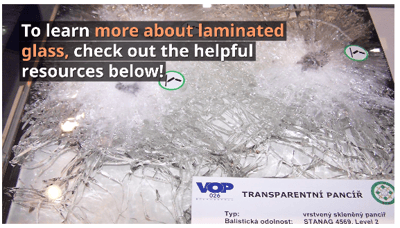 So, in the last few seconds of your video, urge your users to take the next step — whether it's filling out a form in order to download valuable content or reaching out to your team for a consultation — and give them all the information necessary to do so.
Learn More
Keeping these four simple tips in mind will help ensure you create a highly effective, engaging video for your brand. But these are just the first steps; if you're curious to learn more about video marketing or other inbound methodologies for the industrial sphere, we're here to help. Reach out to our sales reps today to discuss your options.

Did you find this useful?