What Is Video Marketing (& How Manufacturers Can Get Started in 2022)
Content marketing isn't all about writing — today's consumers and B2B buyers are on all channels, all the time. This means a sizeable portion of your target audience is on Facebook, LinkedIn, YouTube, and other video-friendly platforms at some point during the day, and if you aren't trying to reach them with engaging content they're looking for there, your marketing strategy will most certainly fall flat.
In today's marketplace, a dominant online presence is key to establishing a strong, recognizable, trusted brand within your own industry and staying ahead of competitors. Many manufacturers are investing in video marketing to show prospects a tour of their factory to connect with more customers.
With that in mind, this blog will help manufacturers like you develop a quality, cost-effective video marketing program that helps demonstrate leadership and promote products and services to customers.
What Is Video Marketing
Video marketing is a type of tactic that uses videos to promote a product or service, and it's one of the most popular ways to grow brand awareness (and revenue!) today. Here are some other video marketing facts:
Four times as many buyers would rather watch a video

about a product than read about it

500 million hours' worth of videos are watched on YouTube every day

More than 500 million people watch videos on Facebook every day

87% of online marketers use video as part of their content marketing strategy

83% of marketing professionals think video marketing strategies have good ROI

Video marketers get 66% more qualified annual leads

Video marketing efforts can achieve a 54% increase in brand awareness

Marketers that use video content grow revenue 49% faster than those who don't
While standard blogging, ad placements, and other traditional marketing avenues still have their place, these statistics show that the value of a well-rounded digital marketing strategy cannot be ignored.
For manufacturers in particular, it can be a struggle to demonstrate the functionality of a machining tool or a complicated process that involves a high-level engineering concept. With video, however, you can show these tools or processes in action, which only helps your audience learn about your products and connect with your company.
Getting Started With a Video Marketing Strategy
Fear of investment remains one of the primary obstacles for many manufacturers when considering a video marketing program. The reality, however, is that you don't need to make a huge investment up front. Follow these four steps to ensure that you have everything you need to start making videos without breaking the bank:
Make the Commitment
When branching out into new territory and technologies, it's easy for marketers to resist unfamiliar or innovative new methods. Instead of delaying again and again, the first step is to simply make the decision to try out video marketing.
Gather Your Equipment
You don't need a Hollywood film studio to create high-quality video marketing materials for your business. In fact, most modern smartphones have a high-quality camera that's perfectly capable of filming videos for your marketing initiatives. If you can't film with a steady hand, you can find affordable tripods that will fit your smartphone for under $20 at most major electronics retailers. Once you begin to see some marketing ROI from your video efforts, you can up your game by investing in lighting, camera equipment, sound equipment, better editing software, and other production tools.
To make it easier for busy manufacturers, Thomas offers free video production services to showcase a video on your Thomasnet.com company profile and connect with more buyers online. Check out the video example of a factory tour for Precision Waterjet & Laser below.
Video Marketing Is A Team Sport
Identify the strong players on your team. Maybe you have a gaming hobbyist on staff who knows about video editing or social media.
Even if you don't have an Instagram superstar on your team, thanks to the popularity of social media and video among the younger generation, there's a good chance that at least one of your millennial or Generation Z team members has a basic understanding of filming and video editing. Put out a call for help among your employees and see who wants to be involved, and better yet, who might want to take charge of your video marketing efforts.
If nobody on staff has the right skillset, training isn't hard to find. YouTube is a veritable library of skills just waiting for those eager to learn. Many paid platforms, such as Lynda.com or LinkedIn Learning, can also teach you or your staff the basics at affordable rates.
Decide What Story You Want to Tell
Now that you have the drive, the team, and the tools, it's time to start planning your first video. There are several types of videos to choose from that can effectively promote your brand, each of which can help you connect with buyers at different stages of their journey. Here are a few examples of stories you can tell through video marketing to get you started:
The Explainer
This video takes some aspect of your company and explains it to your audience. Many video marketers do this with some form of animation, but a live action video works equally well. Try asking your most camera-friendly employee to give a tour of your facilities, talking to ten workers about why they love their job, or explaining why your business is an industry leader.
The How-To
How-To videos take your company's services and demonstrate their value for the video audience. These videos can be very engaging to a technical audience, since industrial concepts are often difficult to explain or absorb solely through writing or advertisements. Examples of a good How-To video might include walking viewers through complicated preventative maintenance tasks or troubleshooting common issues with your products.
The Demo
Demonstrating your product on video can be an effective way to attract potential buyers. This can be especially useful if your product type is difficult to explain or a new and disruptive addition to the market. Regardless, buyers like to know what they're buying, and a video demo is a great way to show them. This isn't much different from a product demo you might host for an in-person customer—it just reaches a much larger audience. See how our client, Paratherm leveraged Thomas' industrial digital marketing solutions to create engaging, informative and helpful product videos.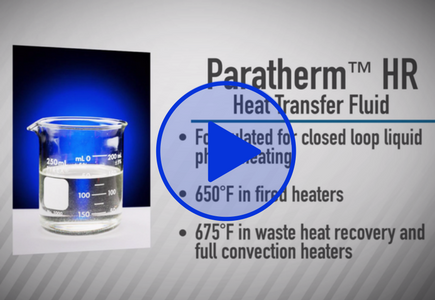 The Testimonial/Case Study
What other companies say about you matters. If you can get them to say it on video, their feedback can be a valuable digital marketing tool. This type of video can work well as a series of testimonials from a range of clients, or as one longer focus on how your product/service provided a solution for one of your customers.
Learn More: Using Customer Case Stud
No matter what type of video you make, there are a few common factors to note. Make sure you have a script — or at least an outline — so you can use your time filming effectively. At the end of every video, don't forget to incorporate a call-to-action that encourages viewers to engage with your company in some way. A call-to-action (CTA) is a text link, button, image, or some sort of web link that encourages site visitors to take an action, like submit a form or go to a new webpage. Be sure to check out our Essential Dictionary Of Industrial Marketing Terms for a refresher on other important industrial marketing components to implement for your videos and video marketing strategy.
The Factory Tour
Today, it's more important than ever to connect with your customers in new and meaningful ways. Many manufacturers are using videos to showcase their factory to prospective customers because of travel restrictions — and frankly, these videos have helped them close sales. See Blue Grass Manufacturing's factory tour video below.
EVS Metal provides end-to-end metal fabrication and manufacturing services with design, engineering, fabrication and finishing all done in-house. Their factory tour video allows you to see the size, conditions, capabilities, and products and services available at EVS Metal.
Choosing the Right Free Video Tools
Chances are that you won't be able to film a video in a single fluid take, so you'll need to find an editing tool that works for you. If you're struggling with the C-Suite for a video marketing budget, don't panic. There are free or low-cost video tools available that will serve just fine for the early stages of your video marketing initiatives. We've outlined some of the most popular tools in the next section.
iMovie
Advantages: Free for Mac users, iMovie comes installed with Apple's operating system. iMovie has limited functionality compared to paid video editors, but it is still commonly used by everyone from video hobbyists, to film students, to marketers to make short, high-quality videos.
Disadvantages: iMovie is only available on Apple platforms. The biggest downside of iMovie is that it isn't the most intuitive program for inexperienced users. In addition, more advanced video creation efforts might be hampered by iMovie's limited functionality.
VSDC Free Video Editor
Advantages: The free version of VSDC offers a lot of high-level functionality not often seen in free software, but it also features a drag-and-drop mode for making basic videos. This mode is good if you're trying to find your footing.
Disadvantages: The user interface for VSDC can be intimidating for inexperienced video editors. In addition, the free version processes videos very slowly. The free version also opens the in-progress video in an external video viewer rather than the actual program, which can be time-consuming.
HD Movie Maker
Advantages: HD Movie Maker is primarily designed for casual, smaller projects. As such, the user interface is intuitive, and the program is functional enough for making simple marketing videos. The simple functionality may actually be a benefit if you're completely new to video editing.
Disadvantages: This video editor is only available on Windows. The functionality is limited to the basics, so more advanced marketing initiatives that churn out a lot of content may find this program restrictive.
Adobe Spark
Advantages: Adobe Spark's web-based video creation tool is incredibly simple, making it ideal for beginning video and social marketers. Eight tutorials exist for suggested video types, which make it easy to point-and-click your way to a marketing video in a few easy steps.
Disadvantages: Spark's simplicity is a double-edged sword. The functionality of this program is incredibly limited, so it's only useful for creating the most basic videos.
Low-Cost Video Marketing Tools
There's something to be said for the phrase "you get what you pay for," however, for easy-to-use programs that are geared toward marketers without extensive video creation experience, you might have to open the company's checkbook. A few of these tools include:
Animoto
Advantages: Animoto is a user-friendly platform that's easy to figure out even for the uninitiated. It provides professional-looking videos with very little effort. It also comes loaded with pre-existing storyboard templates and licensed music options to help marketers tell their story without pulling in significant external resources.
Disadvantages: This program has limited video editing functions. For example, you cannot edit one section of a video at a time, so each edit alters the entire video file.
Magisto
Advantages: A simple three-step process allows marketers to create videos quickly and efficiently. Magisto is also available as a mobile app, which is useful for video marketers who film on their phones.
Disadvantages: Because this software is designed only for creating short, simple videos, its functionality is limited.
Biteable
Advantages: Biteable is very easy to use, and professional videos can be created in minutes. The user-friendly interface is unlikely to intimidate new video marketers.
Disadvantages: Biteable has limited functionality in terms of customization, such as font sizes, clip art, and template variety.
Final Cut Pro
Advantages: This program offers a wide array of high-end video and sound editing features that enable users to create high-level professional videos.
Disadvantages: Final Cut Pro is only available on Apple platforms. Because it's primarily for professional videographers, it also requires a high-performance computer to use.. As such, it's not very user-friendly, and may require extensive training to get the most value out of it.
Adobe Premiere Pro
Advantages: This software offers a high-level of functionality. Premiere Pro is available in the Adobe Creative Cloud Suite, which many marketers already have. As an Adobe program, it's also compatible with Photoshop, Illustrator, or other Adobe programs that can be used to create art for videos.
Disadvantages: As a broad spectrum professional video tool, Premiere Pro has a steeper learning curve than some of the aforementioned point-and-click video creators, so training will likely be required. A high-end computer is required to run this software effectively.
Some of these tools will be easier to use, while others will give you increased flexibility at the cost of simplicity, but all offer at least the basic functionality you need to get started on your video marketing campaign.
Publish and Promote Your New Manufacturing Video
Putting all of this work into creating marketing videos serves very little purpose if you don't promote them. This is often the step where video marketing efforts fail. So much focus goes into preparing a good video that the stakeholders don't consider what to do with it once it's made.
First, you need to publish the video. For maximum reach, you'll want to upload it to multiple video sites. Make sure that your profile on each site is optimized to drive traffic to your contact page. YouTube, Vimeo, and Wistia are common third-party hosting sites for B2B marketing videos. Don't expect your video to go viral on its own, however.
Once you have the video uploaded, you'll need to promote it. Publish a blog post about it. Send it out in your internal and external newsletters. Post the video on your company's social media pages, again making sure that the profiles are optimized to drive traffic back to your website or sales team. If you have money to spare, a few sponsored tweets, Facebook posts, and other paid marketing tactics may also be in order.
Don't forget to add your video to your Thomasnet.com company profile to connect with more than 1.3 million B2B buyers and engineers looking for your manufacturing services and products! If you don't have a profile yet — no worries, you can create free company profile here.
"We started using Thomasnet.com in July of 2014 as our primary pull marketing strategy, and now we receive at least one qualified lead daily. 74% of our new customer sales have been generated from Thomasnet.com!"
Once your video has been properly promoted, it's time to plan your next video. Even if you can produce videos fairly quickly, parse them out and post them regularly on a schedule. We break down more details on video promotion in our blog here to help you set a cadence on where to host, publish, and promote your videos. Google rewards posters of regular content, so publishing marketing videos on a regular schedule will eventually help you climb in the search rankings.
Incorporating your videos in email marketing is also a smart strategy. Wistia performed A/B testing on their email marketing campaigns and discovered a 21.52% increase in clicks from image to video thumbnails. Videos in emails are simply more engaging, but that doesn't mean using only videos and immediately disregarding photos. It's important to have a good multifaceted email strategy.
Get Started With Your Video Marketing Strategy
Video marketing can be a great tool for driving traffic to your website, promoting new products, or simply increasing awareness of your brand. If your competitors haven't already begun a video marketing initiative, you can bet that they will soon.
If all of this seems overwhelming, or if you need help getting started on your video marketing initiatives, consider taking advantage of Thomas' Free Video Production Services. Partnering with Thomas Marketing Services also includes the production of SEO-friendly videos as part of our SEO program, which helps you improve your search rankings, drive additional traffic to your website, and generate quality leads.
Whether you're an old video marketing pro or just getting started, contact us to find out how the expert marketing team at Thomas can help you generate leads with video marketing, content marketing, search engine optimization, and more.
"Partnering with Thomas has been a tremendous success. We have enough new work that the cost of Thomas will be less than 5% of the new sales in the first year. We are seeing 1-3 inquiries a week now and are working on expanding our supply base to support the new opportunities," said an executive at Conformance Coatings & Prototyping.
You Might Also Be Interested In:
Did you find this useful?