Web Design Methodologies: GDD vs. CRO
Although the terms are often used interchangeably, Growth-Driven Design (GDD) and Conversion Rate Optimization (CRO) are two distinct methods.
While both involve A/B testing, CRO is essentially a tool under the GDD umbrella.
What is CRO?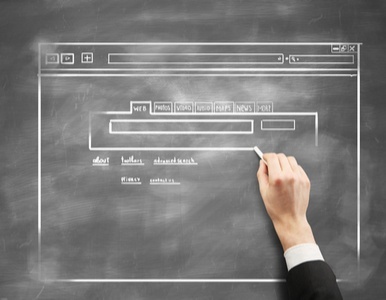 The best way to define CRO is by defining the goal of CRO, which is to increase the percentage of website visitors who take action on the site and are converted into leads.
CRO focuses on establishing action-oriented pages — eBook downloads, quote requests, and any other resource that requires a visitor to input their contact information in order to gain access. The goal of CRO is to optimize these point-of-conversion pages, turning anonymous site visitors into known, nurturable leads.
What is GDD?
GDD, on the other hand, is an all-encompassing methodology taking a holistic approach to website improvement. CRO is just one aspect of this method.
Created by HubSpot's former Program Manager Luke Summerfield, GDD is based on three pillars:
Minimization of risk by taking a systematic approach to

website design

and launch, allowing for shortened launch times while focusing on real impact
Constant research, learning, and testing to gain insight into site visitors, allowing for continuous improvements based on what is learned
Tight integration with marketing and sales — using information learned about visitors to inform marketing and sales strategies, as well as vice-versa
The Goals of GDD
Broadly speaking, the GDD method involves a three-stage process:
Evaluating your overall

marketing strategy

and plan, outlining website goals, and identifying ideal leads
Creating a "Launch Pad Website," a starting point for testing and additions
Planning, developing, and implementing testing, learning from those test results, sharing what was learned with other teams, and then repeating
RELATED: Five Signs Your Website is Outdated
Utilizing this process, the team at Thomas Marketing Services can clearly define the ideal user journey, one that bridges the source where users first found your site, their initial contact, the ease with which they were able to find what they needed, and post-contact nurturing.
RELATED: What to Avoid in Your User Journey
Once ideal users and user journeys are identified, we utilize GDD principles to identify and remedy points of friction, such as poor aesthetics, hard-to-find links, a lack of informative contacts, or an absence of cost information. To ensure such points are addressed and eliminated, the Thomas Marketing Services GDD team conducts a comprehensive review of the client's entire website, from the point of view of a potential customer.
How GDD Goes Beyond CRO
While CRO deals directly with increasing the visit-to-lead conversion rate of a site, the very end of a user's journey, GDD looks beyond conversions, taking into account every step of the user journey. Instead of focusing exclusively on increasing conversion rates, GDD aims to help you find and nurture stronger potential customers.
Using a comprehensive technology stack, our GDD team is able to employ a huge variety of strategically important tools and tactics. These include source tracking (used to segment audiences based on how they found your website), resource downloads, user personalization (the process of curating personalized content based on what's known about a given user), and click maps.
Using these and various other metrics, we can create customized A/B tests that optimize messaging, formatting, and overall web experience in order to help you meet your business goals — whether they involve pushing a particular product, increasing RFQs, or expanding overall brand awareness.
GDD bridges the gap between web analytics and your business goals, while CRO acts as a single slat in that bridge.
Work With Thomas Marketing Services' GDD Team
As an early adopter of GDD methodologies, Thomas Marketing Services is committed to continually building our knowledge base of GDD techniques and resources, ensuring that our clients receive top-quality services down the smallest detail.
For one of our clients, for example, we illustrated the impact of one small arrow graphic on landing page optimization. Serving as a directional cue to help users navigate to the download form faster, this arrow helped increase that page's lead generation by more than 76%. Read more about that little arrow here.
Did you find this useful?