Top 3 Pitfalls for Industrial Sellers
Over time, sellers learn that not all customers are created equal, and some customers are more difficult to sell to than others.
That's because the industry is evolving and the buyer's journey of an industrial customer is changing along with it. As an industrial business, how are you managing these changes — are you keeping up internally, or are you facing roadblocks when it comes to connecting with the right buyers and closing your sales?
In this post, we discuss three common pitfalls industrial sellers experience, important things to remember about the industrial buying and selling process, and how to make sure you're on the right track to closing those deals.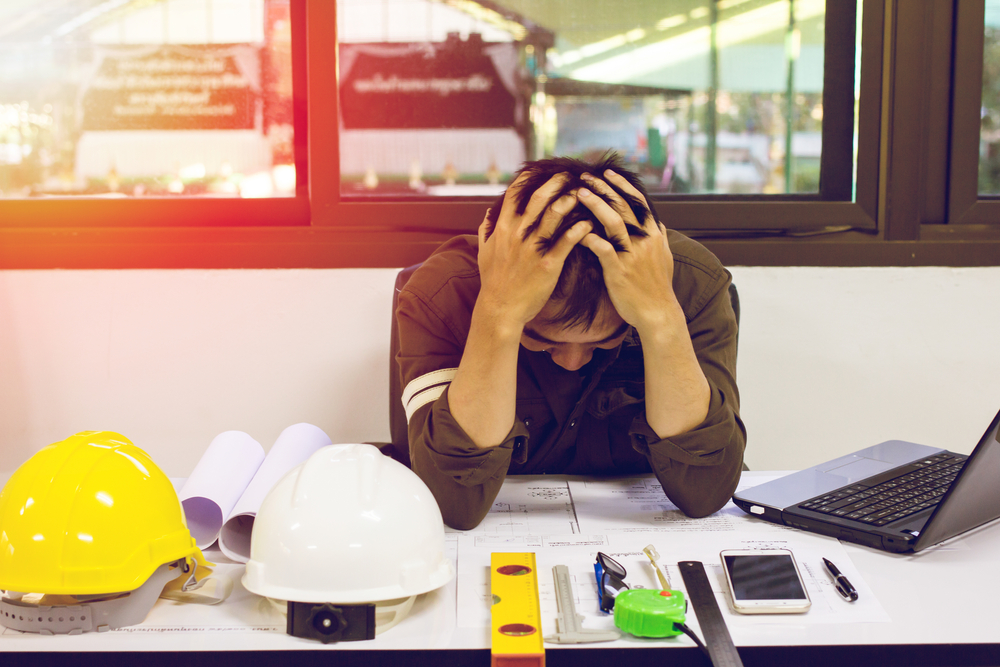 1: Don't Forget the Buying Process Is Emotional
Industrial products and services don't seem like they could have an emotional connection attached, but every buying process does. Your buyers need to feel a sense of trust when it comes to your company and your solutions.
The benefits of the trust and authenticity your company provides is essential towards maintaining a positive and engaging relationship with your customers. Your customers need empathy. They need to feel that you are focused on their individual needs as well as the outcome they desire from the transaction.
What's the Solution?
Establish this emotional connection with your industrial buyers from the get-go. Know who your customers are — your industrial sales team needs a strong understanding of the target personas your business aims to pursue.
Ask good questions to understand your customers' pain points and appeal to their emotions on a personal level too throughout your marketing content. Then focus on the delivery of the right types of content through each stage of the buying process.
Here are some content marketing guidance to help you with your sales:
Top of Funnel Content
Educational blogs to capture potential customers at the top of your sales funnel. Deliver useful insights and give these buyers access to information that helps them meet their needs.
Go deeper in addressing their problems through further engagement, using eBooks and relevant industrial research.
Middle of Funnel Content
Lay the foundation for trust between your company and the client buy providing detailed information that helps the buyers arrive at a decision about your products.
Case studies, comparison guides, and buyer's guides are strong tools that help guide buyers through the decision-making process with your products.
Bottom of Funnel Content
The bottom of the funnel is where you convert leads into buyers. This is where promotion comes in, but be careful to keep the focus on the benefits you are able to provide.
Dig deeper with the details about your products. In-depth product videos and spec sheets introduce further specifics regarding your solutions.
Download Content Marketing For Industrial Companies to learn more about the different types of content that should be part of your strategy.
2: Your Marketing and Sales Teams Aren't Aligned
Building a winning sales team is no simple feat — let alone managing your growing business. Too often, industrial sellers try to tackle every aspect of the sales process themselves. For your buying process to be clear to customers, everyone must be on the same page.
When marketing, sales, and other players on your team aren't aligned and focused on the same goals, this disconnect becomes apparent to your buyers. The result is usually a lost sale. Buyers don't have the right guidance they need from your company and the messaging is unclear, which contributes to a lack of credibility and trustworthiness to allow you to close deals.
What's the Solution?
Get your teams on the same page — pricing, product, sales, marketing, etc. Conduct regular meetings where sales can understanding the price reasoning behind a product or have marketers and sales meet to understand why customers value their products. An integrated workforce where everyone understands how they work together helps the business function smoothly from an internal perspective and from a revenue standpoint.
We've also noticed smaller businesses with employees wearing multiple hats. It's common for some business owners to be the same salesperson and even the same marketer. Consider hiring a marketing freelancer or industrial marketing agency to take things off your plate. We discuss the pros and cons of hiring either in our blog Industrial Marketing: Train In-House Or Hire An Agency, Freelancer?
We also recommend a customer relationship management (CRM) software such as HubSpot to help manage and organize sales pipelines and marketing campaigns. What we love about it is the visibility between both sales and marketing. You can see which team is up to what and you'll understand why (and from where!) that new RFQ came in. We dive into more detail about the CRM technology benefits below.
3: Failing To Keep Up With New Technologies
The U.S. manufacturing industry is growing at an all-time high — and technology is your friend to keep up with the growth. Digitization is changing the manufacturing sector from the way machines work to the way we communicate with each other. This means your team cannot simply stick to an older way of doing things. When your processes fall behind modern times, your sales will usually fall with it.
If your sales team is still sharing spreadsheets and documents to manage pipelines, monitor leads and drive sales, you might as well be sending up smoke signals across the office. For years, marketers have been adopting automation tools to tie all of their campaigns and reporting together to better manage and prove ROI — and it's about time that sales pros did the same.
What's the Solution?
You need to be everywhere your buyers are online so you are able to reach them — plus, use the right tools to effectively engage with them. Yes, keeping up with new technology and sales tools is a big undertaking, but it's one your company must be committed to or risk falling behind your competitors.
Tools such as Thomas WebTrax help industrial sellers and marketers utilize their own website data to optimize their website and fuel lead generation:
Identify and track qualified buyers
Watch prospect activity as they flow through the sales funnel
Create more engaging outreaches to increase conversions
In our second common industrial seller pitfall, we recommended using HubSpot to help keep your teams aligned. Let's list out how technology will help make your life easier:
It keeps you (and your team) organized.

Staying on top of your prospects is key to success, and HubSpot CRM gives you the tools to easily tracks events, manage prospect history and see your interactions. Bonus: You can segment views between team members, type of account or lifecycle stage.
Learn More: HubSpot vs. Pardot - Choosing The Right B2B Automation Platform
You get a clear picture of your pipeline in real-time.

"Oh, you want a pipeline meeting? Give me an hour to update the Excel document" no more. By migrating all of your data onto a CRM, you're able to easily see what stage a prospect is at and what's coming down the pike — no last-minute updates needed. Plus, it's easy to make predictions for your sales future with this kind of setup.
You get hours back in the day with automation.

Certain actions and stages can trigger

automatic emails. You can set reminders for yourself to follow up. Other team members can be assigned to tasks. And you can access it all.
Full transparency between your sales and marketing teams.

If you're already using HubSpot's marketing automation for social media, email marketing and all the other tools, you can give a window into prospect activity to your sales team. Imagine the effectiveness of knowing a contact downloaded an eBook the day before you call them — a great conversation starter. You'll also be able to understand why they didn't become a customer and use that data to refine your sales process for the next round.

See how a plastic fabrication company got more leads

by digitally transforming their business

in the video below.
Marketing has never been more important. The traditional sales and marketing core functions haven't changed — they just need to be leveraged to fit the purchasing experience that buyers now expect. Make sure that your marketing efforts are as efficient and effective as possible — leveraging inbound marketing, communicating in a way that your buyers are receptive to, and being present where your target prospects search. Ensure that salespeople are getting quality leads and have what they need to get to "Yes."
Provide all the tools that salespeople need. For example:
Client-facing content — to generate interest and attract leads.

Sales-facing content — to provide additional information and give your sales force ammo to answer any questions prospects might have.
The industrial customer buyer's journey is something that will continue to evolve over time — and your responsiveness to these changes can make or break your sales.
We know investing in new technology and processes can be scary. Contact us for a free digital health check to see if your company is up to par with industry standards and discover what strategies and marketing technology will work well together for your industrial sales.
Did you find this useful?