Have Fun By Injecting Some Memes Into Your Industrial Marketing
Sometimes showing your audience you have a sense of humor can help them relax and lower their guards. Even the silliest piece of content can be the beginning of a buyer journey. After all, who wouldn't want to engage with someone who made them smile and laugh?
This logic is where memes, gifs, and other playful elements can assume a serious position as part of your marketing strategy. Using these forms of content on occasion can help you cut loose and remember that marketing can be fun. Even if your first few attempts fail spectacularly, the experience might make you chuckle, and the results will allow you to learn.
We understand that being an industrial company and creating this type of content can be challenging. The task might seem impossible or not worth your time; it's not like you work for BuzzFeed or run a blog about cats.
Don't dismiss the tactic, though. Reputable organizations in the industrial space such as NASA and General Electric have produced memes and gifs to delight their audiences.
A Quick Primer On Memes And Gifs
Even if you don't understand exactly what a gif or meme is, you have most likely seen them at least a few times. Anyone who has a social media account or spends enough time browsing the web will inevitably encounter these images. Most people's Facebook, Instagram and Twitter feeds are littered with memes that illustrate what their connections are thinking or feeling.
Memes are pictures or videos that express a sentiment or tell a joke. Most of them are images with large captions. Sometimes a photo or video of someone doing something interesting or weird can become a meme.
Here are a few famous ones:
Success Baby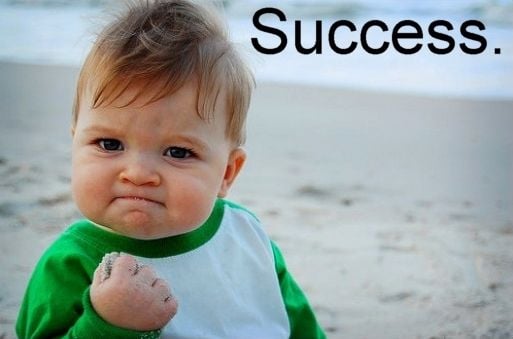 Condescending Wonka
People often use popular memes as templates and then customize the caption based on whatever context they are posting in. Others create original memes by producing their own images or videos.
Gifs are extremely short videos. They are usually only a few seconds long and play in a way where viewers can sometimes perceive each frame of animation. Many use subtitles and do not have sound. Content creators primarily use this format to express memes. GIPHY will provide all the examples you could ever want.
How To Brainstorm Memes For Your Company
Memes are all about commenting on or reacting to a sentiment or situation people can relate to. This principle can apply to any subject.
Within the context of your field and buyer personas, think about the following topics:
Common situations that frustrate your potential customers
Confusing scenarios
Issues related to semantics, technical terms and political correctness
Relevant topical issues that are inherently funny
Silly acronyms that are easy to turn into puns
Fun sites where your target audience is hanging out and joking around
In the case of manufacturers this process would involve thinking about what engineers and buyers are experiencing. What content would bring some welcomed levity to their day?
To inspire you and offer a template, we rounded up some engineering memes from around the web:
And some logistics ones for procurement professionals:
If you are worried about someone heckling your comedy, know that this type of content can be repurposed to be educational as well. NASA, for example, has posted gifs that demonstrate space phenomena such as black holes — no joke, no references to anything. A funny caption is ultimately what would make it a meme.

Remember that memes have the same purpose and structure as other forms of visual content. They are designed to catch someone's attention.
A Quick List Of What Not To Do
Many people and organizations have incurred the wrath of the internet by thoughtlessly posting memes people found offensive or insipid. These types of mistakes have repulsed customers and leads. The office of Federal Student Aid (FAFSA), for example, created a meme that joked about their applicants being poor. Obviously people were not amused.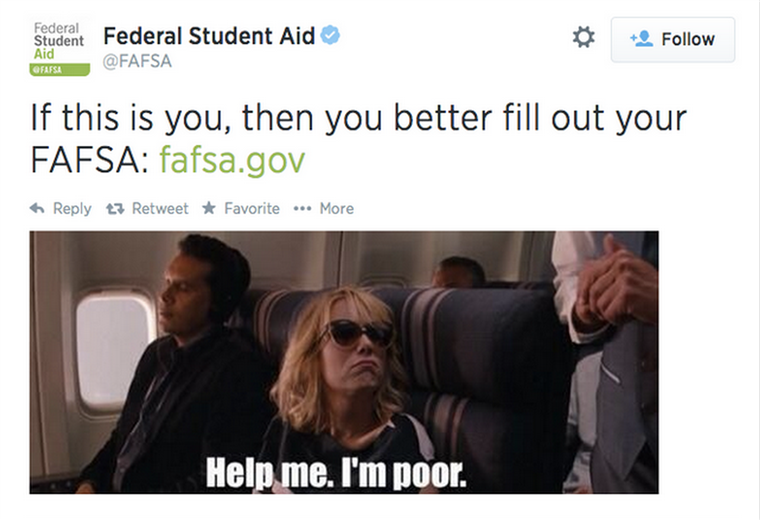 The other error marketers tend to make is missing opportunities by procrastinating. If your team clears an idea, post it immediately.
Here are some quick tips to avoid a meme debacle and stay ahead of the game:
Don't cross a line; never be offensive, and keep the tone light, fresh and witty
Don't take memes or GIFs too seriously. Never include product pricing or details in a meme or GIF.
Don't wait for someone else to take your idea. As soon as you think of something, go for it!
Make sure your memes and GIFs are easy to find and share. Make use of appropriate hashtags, and keep your target audience top-of-mind.
Meme Away!
Now that you know what to do, feel free to try out a few memes on your social media channels. If you use common sense and avoid anything potentially offensive, the worst case scenario is that you'll hear a few digital crickets. The people who do appreciate your wit, however, could be your next leads.
Memes and such are part of a legitimate content strategy, but they are only one aspect. To learn more and develop the rest of your content marketing strategy, download our free eBook, Content Marketing For Industrial Companies.
Did you find this useful?