How Do I Know Which Manufacturing Trends Are Impacting My Business Right Now?
One of the most exciting things about working in manufacturing is the fast-paced nature of the industry. However, the constant change and continuous innovation can also create a challenge — keeping up with everything.
As a supplier, you need to know what trends are driving demand for your products and services, and which ones are shaping not only your business, but the supply chain overall. Fortunately, there are some tools available that can help.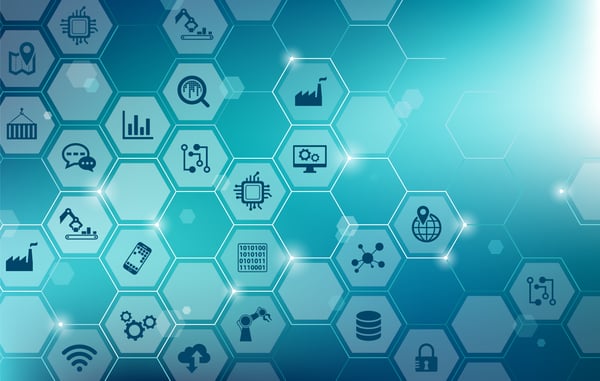 Don't Overlook Obvious Sources
Staying informed can still be as simple as cracking open a newspaper or typing the URL of a news website into your browser. The most impactful B2B buying trends are spelled out in the latest headlines of many easily searchable markets, making it easy to stay abreast of any changes in the industry.
Every day, the Thomas Industry Update delivers insights on the latest news and headlines impacting the manufacturing and industrial space. The Wall Street Journal also compiles daily supply chain and logistics briefs in a newsletter.
Turn On Your Alerts
If newspapers are listening for the word on the street, then a Google Alert is an informant who comes to you. You can set up a Google Alert to get notified every time a specific term pops up in a news article, such as your company's name, your product, or your industry. You can also customize your alerts to dictate when and how often you receive them. For the time-conscious manufacturer or anyone who has a tendency to get lost in online searches, Google Alerts are ideal.
Taking It To The Next Level
Of course, the most vital component to studying any trend is anticipating what's coming next. Newspapers and Google Alerts are fantastic tools for summarizing trends after they have been identified, but how can you, as a manufacturer, spot trends as they actively impact your supply chain?
The answer is The Thomas Index. Every week, this indispensable industry resource examines petabytes of buyer behavior data on the Thomas Network at Thomasnet.com to identify supply chain trends. Recently, the Thomas Index has spotlighted surges in demand for industrial products and services such as plastic compounders, mining equipment, and pharmaceuticals.
Make sure you never miss a Thomas Index by subscribing to the Thomas Industry Update, or you can become a subscriber on YouTube.
The Game Changer
Keeping abreast of supply chain and manufacturing trends is vital. However, as a manufacturer in a competitive industry, you need more than general information. You need to know which buyers are looking for your products and services at any given moment. That's the game changer.
A Thomas In-Market Active Buyer Report provides you this insight, helping you uncover which specific buyers are looking for what you offer. Best of all the report is completely free and customized for your business. Get yours today.
Did you find this useful?