MIT's Drones Pave The Way For Flying Cars
For years, movies about the future have featured flying cars, and today we're closer to seeing them become reality. However, while the concept of flying cars is tremendously exciting, it could become a nightmare.
That's because, without the safety mechanisms we take for granted on the road today – traffic lights, stop signs, speed limits, etc. — the risk of crashes and collisions is very high.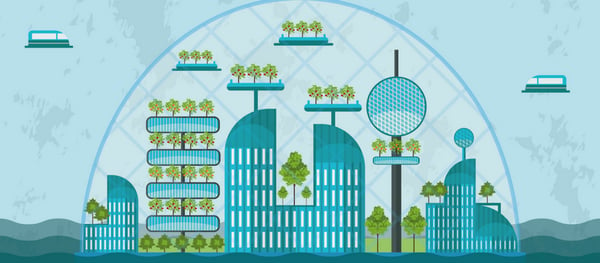 Fortunately, researchers from MIT are already working on ways to solve this futuristic safety problem.
The researchers took small quadcopter drones and gave them wheels and extra motors to either fly or drive. This allows the "vehicle" to fly over obstacles when necessary and also drive on the road to save energy and fit into tight spaces. Using these drones, researchers were able to create an infrastructure that would allow cars to share the streets and the air in a uniform manner. They developed path-planning algorithms to determine what would be the most effective form of transportation, given the immediate environment that the drone is in. The algorithm also predicted the best ways to avoid collisions and relative trade offs between speed and energy use for the drones.
In practice, eight of these quadcopter drones took off in a tiny version of a neighborhood without any collisions. They were able to optimize for energy and speed while flying or driving.
Although these methods and algorithms can't be used in practice at the moment, they could pave the way for a safer, less risky road ahead for the development of flying vehicles.
If you would like to learn more about the research, check out the original article by WIRED.
Did you find this useful?