Product Sourcing Trends For Q1 2019, As Told By Game Of Thrones
Winter is here (seriously, spring, where are you?), and the first quarter of 2019 is officially over.
As an industrial company, you are always looking for ways to connect with B2B buyers. But what are those buyers looking for? With less than one week before the final season of Game Of Thrones premieres, we took a look at sourcing activity of some of the most useful elements of Westeros and beyond the wall on the Thomas Network at the end of Q1 to help you answer that question (and possibly win the Game of Thrones).
Glass: How To Kill A
Mockingbird

White Walker

Dragon Stone isn't the only place to source glass products. Glass bottles rose to the eleventh most sourced product during Q1 as demand for glass continues to catch up to plastic as it has proven advantageous in terms of hygiene, aesthetic appeal, and durability in the food and beverage industry for packaging solutions.

Also referred to as obsidian, dragonglass is a form of volcanic glass that is a known substance that can kill White Walkers and wights. After extensive mining of dragonglass takes place in Dragonstone by Jon Snow and his men for the coming war against the White Walkers in season 8. While sourcing activity of glass products on the Thomas Network seems to be on the rise, so too is the sourcing activity for dragonglass in the mines of Dragon Stone.
Metal Stamping: Create Your Own Hand Of The King Badge
Metal stamping is one of the most highly sourced categories across the Thomas Network. Those sourcing metal stampings identify themselves as tier two or three manufacturing suppliers that are sourcing metal stamping services for parts for OEMs.
Depending who is ruling, the Hand of the Queen or King is the most powerful appointed position in all the seven kingdoms of Westeros and next to the King or Queen, he or she has the highest authority and responsibility to uphold. They wear a brooch that is a symbol of who they are, and by the looks of it, a metal brooch like this can be easily metal stamped.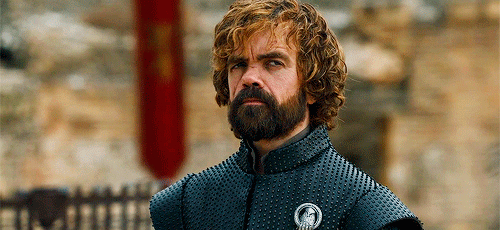 Chemicals: Wildfire (Enough Said?)
Sourcing for chemical products is up more than 4% year-over-year. Thankfully the closest real world substance to Wildfire, Greek Fire isn't being sourced on the Thomas Network.
What was once a substance key to the Targaryen power, Wildfire played a key role in the Battle of Blackwater against Stannis Baratheon as well as the Battle of Blackwater and the fall of the Great Sept of Baelor in King's landing, thanks to Cersei. Wildfire is a highly unstable material that can explode when ignited, and is also lethal when ingested.
Even the best PPE wouldn't protect you from the hazards of wildfire!
Food Products: Feasts Of Doom In The Seven Kingdoms
Over the past quarter, food products is the third most sourced category by volume on the Thomas Network. Sourcing for Food Packaging, Food Additives, and Stainless Steel Foodservice Equipment is also up as e-commerce and technology-like food subscription services creates new challenges and opportunities for business throughout the supply chain.
Although eating well and large feasts seem to be a sign of doom in Westeros. The red or purple wedding ring a bell? Goodbye Starks, and good day Joffrey.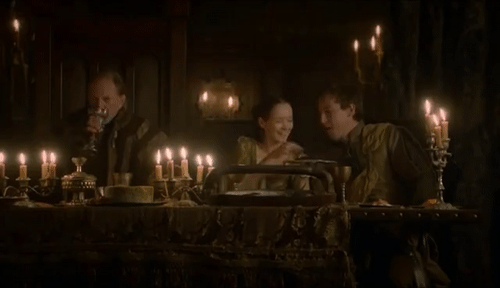 Steel: Who Has A Valyrian Steel Sword?
Known for its strength and lightweight, Valyrian steel has been forged into some of the strongest weapons of Westeros. It comes as no surprise that steel is still the number one sourced product as manufacturers continue to seek out domestic sources of supply in the wake of the tariffs placed on foreign imports. With sourcing activity for steel up almost 60% compared to its historical average, it seems as though Valyrian swords are only in the hands of a few these days. (This includes Samwell Tarley, Jon Snow, Brienne of Tarth, and Jamie Lannister — plus the legendary Valyrian dagger that is now Arya Stark's.)
Unlike regular steel, Valyrian cannot be forged by your average metal manufacturer. Reforging a blade of Valyrian steel is a difficult process that can only be done by the most skilled smiths. Just as dragonglass, Valyrian steel is another weapon that can kill white walkers.
Lumber: Not Logged By The Children Of The Forest
Back in August 2018, Thomas reported an uptick sourcing trend in lumber that was driven by US buyers looking for US suppliers due to United States tariffs. However, lumber prices fell by 43% from June to December 2018, but prices are still 10-to-12% higher than the previous record that was set in 1997. Even with this price decrease, lumber is still in the top ten sourced products on the Thomas Network during Q1.
Just don't tell anyone in Winterfell we're cutting down one of their Weirwood Trees.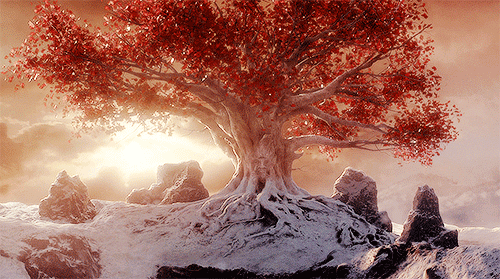 Who Will Sit On The Iron Throne?
Who knows who will win in Westeros but in North America, industry is on top. To get a more in-depth look into sourcing activity over the past quarter, download our 2019 Q1 Sourcing Activity Snapshot.
Did you find this useful?