RIT To Lead National Consortium For Cleaner Manufacturing
The Rochester Institute of Technology (RIT) was recently selected by the U.S. Department of Energy (DOE) to head up a national consortium that will be charged with developing sustainable manufacturing technologies.
The Reducing Embodied-Energy and Decreasing Emissions Institute (REMADE) is part of the DOE's Manufacturing USA initiative and will be housed at RIT's Golisano Institute for Sustainability, under the Sustainable Manufacturing Innovation Alliance.
The DOE is providing $70 million in funding over a five-year period for the program, which will be matched by private cost-share commitments from 85 partners, including various industries and consortium partners.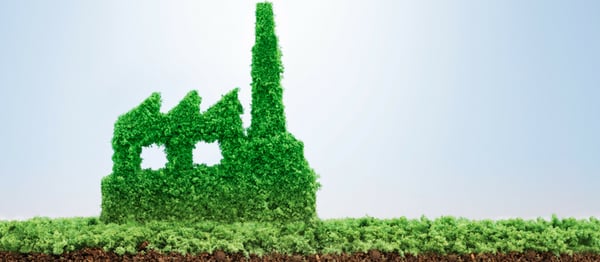 REMADE is tasked with the lofty goal of developing technologies that will decrease the energy required to remanufacture, recycle and reuse metals, polymers, fibers and electronic waste by 50 percent in ten years. As difficult as the goal may seem, the payoff to U.S. manufacturers could be huge with billions of dollars in energy savings and competitive advantages that will give American companies the tools they need compete globally.
The innovation derived from this program is designed to spawn new opportunities for smaller businesses and provide American workers with the training needed to take full advantage of the advancements derived from the program.
RIT is well equipped to take the lead, as it is already home to a number of prominent research centers. These facilities include The Center for Remanufacturing and Resource Recovery (C3R®), Center of Excellence in Sustainable Manufacturing (COESM), Center for Sustainable Mobility (CSM), New York State Pollution Prevention Institute (NYSP2I), and the NanoPower Research Labs (NPRL). The consortium is a who's who of science and engineering and includes the Argonne National and Idaho National Labs, the University of Illinois, as well as seven other national laboratories, 26 universities, 44 companies, and 26 foundations and trade organizations. It also includes the states of New York, Colorado and Utah.
Today sustainability is more than a buzzword for recycling for manufacturers. The efficient use of resources, reverse logistics, and a deep understanding of material and data flow, are essential tools for sustaining profitability.
Did you find this useful?