The Shift To Electric Vehicles Is Accelerating – And Suppliers Should Take Notice
While electric vehicles (EVs) account for less than 1% of all vehicles sold in the United States today, two new forecasts show that this number will skyrocket in the years ahead. The shift will have a profound impact on automakers and their suppliers.
Forecasts Put EV Growth In The Fast Lane
The Bloomberg New Energy Finance Forecast projects that electric cars will outsell fossil-fuel powered vehicles by 2037, with plug-in vehicles alone accounting for a third of global automobile sales by 2040.
In a separate report, Morgan Stanley predicts a similar timetable: EVs will account for 51 percent of new car sales worldwide by 2040 and a whopping 69 percent by 2050.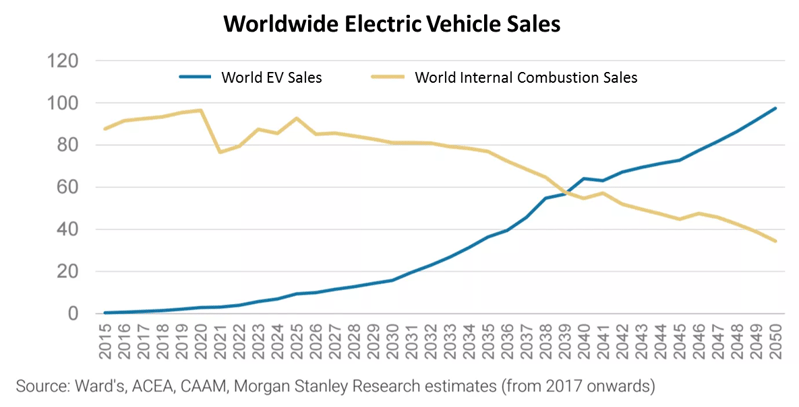 Follow The Money
Major car companies have already invested billions in the development of electric, hybrid and alternative-fuel vehicles, and those investments are expected to continue.
For example, Daimler, the maker of Mercedes-Benz, announced that it will invest $735 million in a new battery factory in Beijing. Ford said that it will introduce a battery-powered S.U.V. by 2020, and Toyota and Honda continue to build out their offerings of electric and hybrid cars.
Along with these established automotive giants, independent startups have invested billions as well – nearly $2 billion in 2016 alone. And last year, Tesla surpassed both Ford and General Motors in terms of market value – despite producing hundreds of thousands fewer automobiles than its competitors.
All of this money – both coming into the electric vehicle movement and being generated by it – has paved the way for EVs to replace traditional vehicles in the future.
One automaker, Volvo, is trying to get ahead of the curve and is committing to the shift now.
The company announced that it plans to phase out conventional engines by 2019 – all models introduced after that time will be either hybrids or battery powered.
Hakan Samuelsson, Volvo's Chief Executive, said the move is being driven by consumer demand.
"Our customers are asking more and more about electric cars," he said. And though the transition is not without risks, Samuelsson believes that "a much bigger risk would be to stick with internal combustion engines."
New Technologies Mean New Opportunities For Suppliers
Ryan Singler is a THOMASNET.com Application Engineer who previously worked as an engineer for Honda. He believes that the looming adoption of EVs represents a tremendous opportunity for suppliers who are willing, able, and proactive enough to take advantage.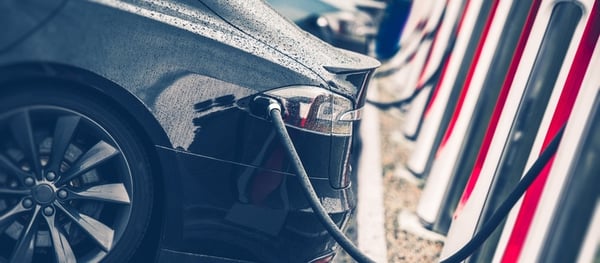 "The adoption of new technologies always means new opportunities for suppliers," he said. "The shift to electric cars means that OEMs will be looking for suppliers who can use their expertise to make their lives easier, whether it be a component or more towards the software side."
Of course, not many companies are currently focused exclusively on supporting electric drive trains – and that's OK. Leveraging the knowledge and expertise that you do have can lead to a lucrative foot in the door.
"If you are a supplier that has expertise in an area that's going to become big because of electric cars, now is the time to showcase it," he said. "Even if you are doing some scale of that in another industry, it's a good idea to try and diversify into auto."
"Maybe you won't be the supplier for their entire electrical drive train on their biggest car, but you can start by supplying components to a smaller line and build up from there."
The bottom line, according to Ryan, is to look for areas where there is a burgeoning need and try to fill the gap.
"Bring something to the table that an existing supplier can't," he said. "Any time these new windows open up, that is the time to get in."
Conclusion
Whether you are a Tier 1 automotive supplier or just looking to break into the industry for the first time, it's important to put your company in position to take advantage of emerging trends.
Equally important is putting your company in position to be found by the companies that need your expertise — and a profile on Thomasnet.com is the best way to do just that. Get Listed today to start getting found by industry's most active and qualified buying audience.
Did you find this useful?