"The Phone Doesn't Ring Anymore"
Your phone used to ring off the hook with sales opportunities. But there's a problem — it isn't ringing anymore.
This doesn't mean sales opportunities are dwindling. It's a sign that phones have been replaced by a new tool — your website — and other dynamic sales tools like eCatalogs.
It's also a reflection of our times where younger millennials look to self-service, digital sources to drive their workflows.
To keep pace, more and more businesses are using an omni-channel approach, a marketing method that relies on a product discovery and purchase experience that is rich, user-friendly, and unified across all channels.
A New Age Of Marketing And Sales
If you're still waiting for your phone to ring, you're missing valuable lead generation and sales opportunities.
Even an online presence, such as a website or online product catalog, is not enough if it is designed around the passive ideology, "build it and they will come."
It's no secret that millennials are entering the workplace in force. Despite this, their presence in industrial and business-to-business (B2B) sectors still tends to be overlooked. The fact is that millennials now hold 44% of all B2B research positions, according to a 2014 study conducted by Google.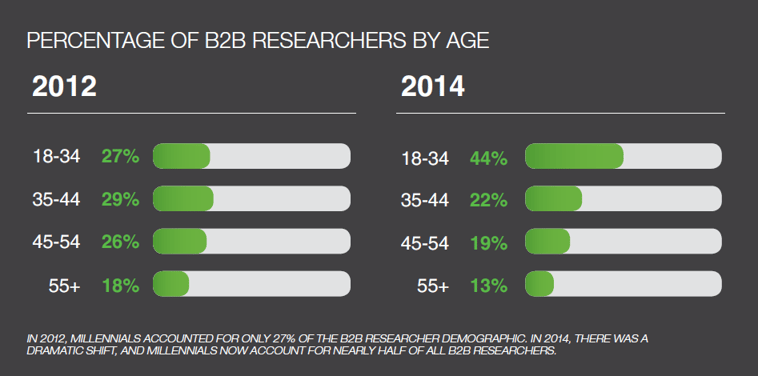 Millennials are doing more B2B research and buying every year. They demand simple, effective access 24/7, regardless of where they are or what type of device they are using.
Keeping Up With The Self-Serving Customer
To keep up with today's working millennials, you have to adapt.
The key to an effective omni-channel strategy is to use your website as your brand vehicle, the centralized beating heart of a multi-channel information system. It should be an easy-to-find, intuitive-to-navigate informational hub. It is also critical to include an eCatalog.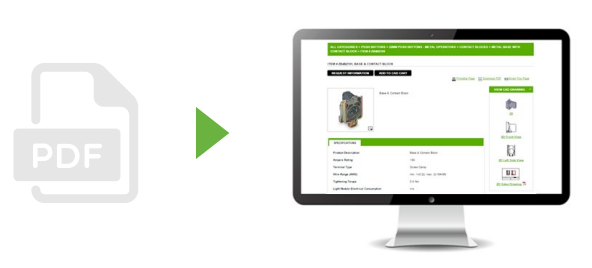 An eCatalog is much more than a PDF of your traditional printed catalog, or even a digitized version. The new-age eCatalog includes:
Product Details — Just like in a standard printed catalog, but in responsive and web-optimized form

Product Configurator — Product configurators make it easy for customers to design and spec custom parts on their own time

CAD model and BIM model generators — CAD models and BIM models have become integral tools for part and system design, and customers will expect them to be readily available
The goal of a comprehensive eCatalog, and the omni-channel approach as a whole, is to stay dynamic. In order to generate leads, you need to provide potential customers with the tools and data they need, always up-to-date and delivering the multiple data formats they demand.
If you don't, they will find somebody else who does.
Learn More
It is important to develop a simple yet versatile eCatalog, but it is only one part of an effective, multi-pronged, omni-channel marketing approach.
To learn more about how to get the jump on your competitors and stay relevant in a rapidly changing B2B purchasing market, download our newest white paper, Leveraging Omni-Channel to Get Specified, for free today.
Did you find this useful?