5 Things to Consider When Creating a Water Reuse or Treatment Plan for Your Business
Water is critically important for daily business operations, but do you realize how vulnerable your company is without a process water reuse or discharge plan in place? Implementing an efficient treatment process will create value and growth for your business. No matter your industry there is a treatment technology for your effluent that is safe, reliable, cost effective and compliant.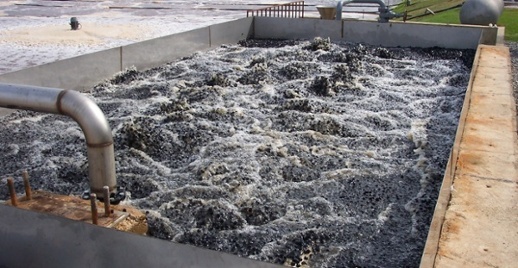 The federal and state regulations mandate what and where we can dispose our process water. These regulations have caused an increase in sewer surcharges.
Depending on your location, your business may be faced with limited access to water creating a need for reuse.
Due to these mandates and water limitations it is imperative to have a proper wastewater discharge and reuse system in place.
Two main process water treatment and reuse technologies businesses can implement are Membrane Bioreactor (MBR) Systems or Moving Bed Biofilm Reactor (MBBR) Systems. These systems differ primarily in their method of effluent filtration. The strategy that will best suit your company will depend on what you want to do with your process water.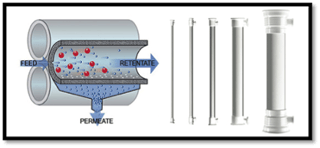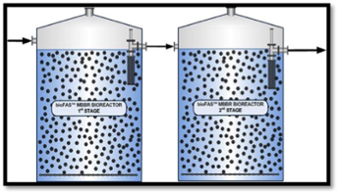 (Process Water Flow Diagrams: on the left is the MBR System and on the right is the MBBR System)
To determine which type of water treatment solution is the best approach for your business, consider the following:
Could Your Company Benefit From:
1. BOD Removal
Biochemical oxygen demand (BOD) is the amount of dissolved oxygen that enables decomposition of microorganisms in water. Expressed as mg/L. This value is used by regulators to measure pollution levels in your wastewater.
2. Discharge or Compliance Assistance
In order to remain in compliance with federal, state or local mandates you may need to address your process water passing into waterways.
3. Increased Water Supply
Are you located in a region facing droughts or water scarcity? By repurposing your company's process water for discharge you can increase the supply of water to produce more product and increase profits.
4. Improved Sustainability
Even though environmental compliance may not seem cost effective or achievable, by implementing a water treatment strategy customized for your company you will have the ability to reduce costs without requiring additional space.
5. Cost Reduction
Implementing an easy to maintain system that requires minimal operator training, increases capacity with low energy consumption can be cost effective for your business.
bioprocessH2OTM is the only company in the nation that offers businesses cost effective solutions for both process water discharge and reuse. With over 140 years of experience in process water technology, our team of experts will help you select which type of system is right for your business.
To learn more about process water treatment and reuse solutions, download our ebook, "Does Your Process Water Meet Your Company's Needs?"
Did you find this useful?