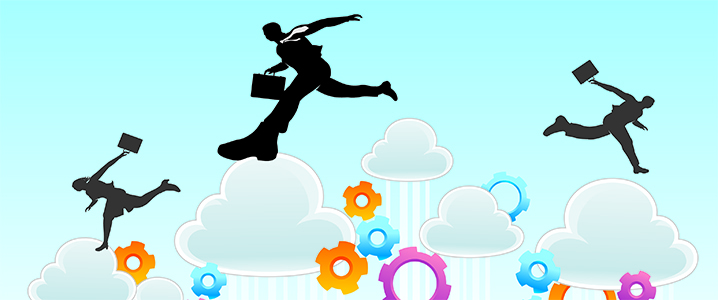 I know how it is. Just this week I was clamoring on about how there isn't enough time in the day to get everything done. Maybe you're short staffed. Or perhaps you took on too much work and are juggling production times. Whatever the reason, we've all wished for more hours to complete all of our tasks.
And every four years, that wish is granted. Leap Day is just around the corner, and it's the answer to all of our prayers. So don't waste the opportunity by treating it like every other day. Do something you normally don't have the time for. Here's a cleverly numbered list to get your started.
1. Update your website with new product offerings. Give the people what they want.
2. Run down the list of products you need to get. From spares to customizable parts, there is no use putting it off.
3. Find out if your smart devices are working at full potential. Utilize the Internet of Things for all it's worth.
4. Take a look at your process and see if anything can be automated. Spoiler — Everything can be automated.
5. Write a new blog. It's probably been a while.
6. Figure out how green your business is. Unless you like these record warm months.
7. Review budgets for the year. Is there an opportunity to replace some old machinery or invest in something new?
8. Outsourcing some of your work? Leap year is as good a day as any to look into the benefits of reshoring.
9. Brush up on some lean manufacturing and six sigma practices. Everyone can improve, right?
10. Gather your team for a team building activity. It's a great way for everyone to reconnect and catch up.
11. Update your social media. It's not helping you by just sitting there.
12. Look at some resumes to increase your workforce. Graduation is just around the corner for the next addition to the workforce.
13. Research a local STEM program you can support. Nurture some industry love.
14. How is the economy affecting your resources and business? If you don't know the answer to this question, go find out.
15. Participate in #DayItForward. Everyone can use a random act of kindness.
16. Investigate some of your competitors. You should know who you're standing up against.
17. And while you're investigating, find some new competitors. Are there any industries you've been considering breaking into?
18. Tackle those RFQ's. You and I both know they need to be addressed.
19. Review safety protocol for your shop floor. You can never be too careful.
20. And run diagnostics on your machines. Just to know that everything is operating as they should.
21. Commit to an industry event and network with others in your wheelhouse. We would love to see you at ISM2016!
22. Is everyone on your team properly trained for every aspect of their job? We'll say yes, but you know what you have to do.
23. Look into what it would take to get a new quality certification. You can start here.
24. Make sure potential customers are finding you. We think we can help.