Best Engineering Toys - Your Holiday Gift Guide
The holiday season is upon us!
Each year I get the inevitable question from other parents about the best engineering toys for their kids, so this year I thought I'd try and get in front of it and help with a few recommendations.
When I look at STEM focused toys, I feel that they need to be approachable, easy to use, have a high replay value or a mind blowing "WOW!" moment. Introducing the next generation of engineers to the basic concepts should to be fun and engaging, not frustrating and confusing. The following are my favorite toys that will have your kids learning and playing for hours: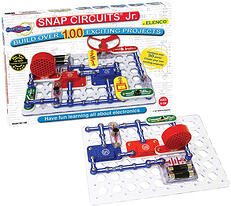 Snap Circuits: This is an amazing introduction to electrical circuits that eliminates the traditional bread board. A simple peg board allows for easy placement of the pre made "wires" (plastic pieces with snap connections). There is a book with "how to" instructions using the motor, speaker, lights, and switches. The real fun begins when the child realizes they just need the power and to close the circuit to "make something happen."
Magna-Tiles: These building blocks have various sizes of triangles, rectangles, and squares with magnets around the edges of the shapes allowing for three dimensional building. There are basic geometry lessons (such as two right triangles making a square) as well as load and support requirements to make a sturdy structure. Also, it's fun to hide other toys in the "buildings" that are made.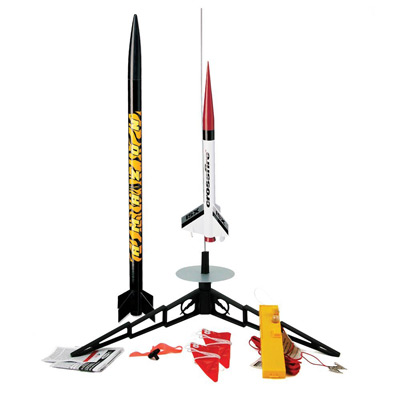 Model Rockets: The Estes model rockets are very easy to build and have unlimited "WOW!" factor. Once you get the basic concepts down, you can make them out of anything, even an old golf club. Be sure to check your engine for thrust and time delay for the chute to pop out. I like the C6-3 for the model we linked to here. Be sure to have a lot of open space. Your local High School field is great - your back yard, not so much.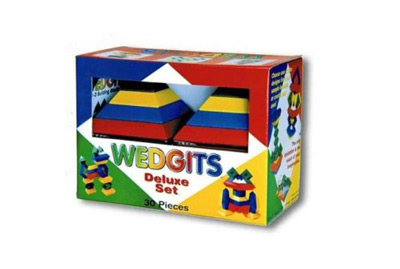 WEDGiTS: At first glance these square shapes with diamond cross sections appear to just stack as pyramids. Not true! Turn them on their side and even figure out ways to interlock the pieces so they don't come apart (my kids actually taught me this!). I love WEDGiTS because they produce a true "a-ha" moment for kids when they figure out new ways to build with them.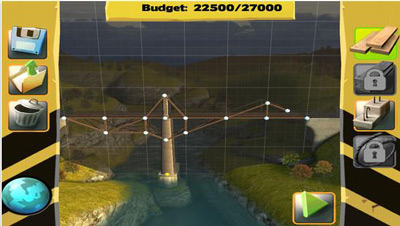 Bridge Constructor App: I was playing this and thought it was too advanced for children. I was almost instantaneously proved wrong when my kids grabbed it and started building away. The app teaches the basic concepts of static and dynamic loads while incorporating the results of different material properties. If things get too difficult it does have a "solution" setting that shows you the proper design.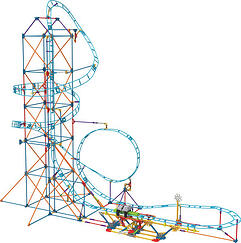 K'Nex Crossfire Chaos Roller Coaster Building Set: Is there a better way to learn about construction, potential energy, kinetic energy, and momentum than a roller coaster? I don't think so! This set allows kids to build the coaster as designed by the good folks at K'Nex. It also allows them to be creative with their own designs and find the right balance between acceleration, velocity and energy transfer.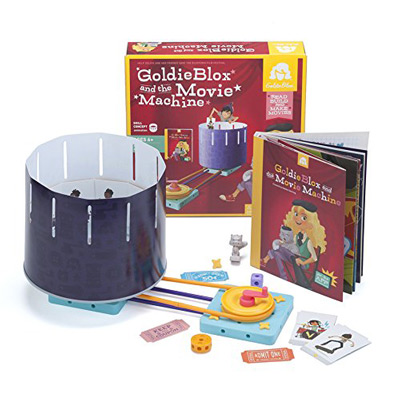 GoldieBlox: You may recognize GoldieBlox from the float in the Macy's Thanksgiving Day parade! These sets are the brain child of Debbie Sterling – a degreed mechanical engineer from Stanford. She was inspired by the fact that only 14% of engineers currently working in the field are women. Her goal "is to get girls building". By following the story and using the construction kit, children can help Goldie and her friends find solutions to save the day.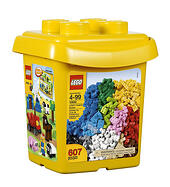 Legos: You can't go wrong with the granddaddy of them all. While there are many sets out there (I have built far too many Star Wars ships recently), I'd suggest getting a basic variety of bricks to start out your engineer in training. This way there is no end goal to get right or wrong – just pure imagination.
I hope these engineering toys help put some smiles on young faces this holiday season and make it a bit easier on you while you're shopping — subscribe to our newsletter if you want more information on engineering and industry updates.
Did you find this useful?