Want to Improve your Lead Time? Ask These Questions
Whenever a buyer purchases a product, whether it be industrial, wholesale, or over-the-counter, one of the most important factors is lead time.
The fastest manufacturing and delivery services are always in high demand, and leaders from all levels of business are interested in providing faster lead times. It can be tricky, though, when your company is a distributor.
A manufacturer can always implement lean manufacturing methods to increase lead times, but what if your business relies on other manufacturers to provide products for customers?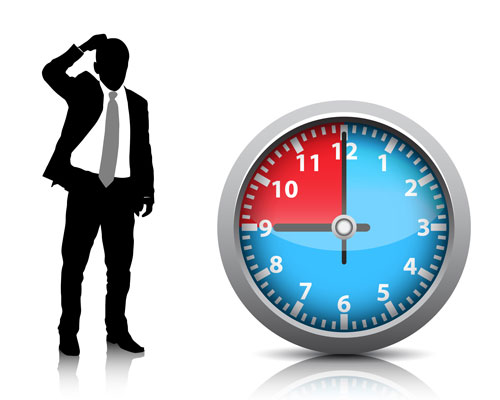 Working with suppliers can be expensive and time consuming if not done carefully.
Manufacturers who create precision parts, for instance, need accurate part drawings. Any inaccurate, vague, or missing information can result in delayed production. If change orders are needed, they are costly, and are often deprioritized by manufacturers who have other jobs to work on.
Ultimately, if the wrong supplier or combination of services is chosen, it can cause drastically increased cycle time. To avoid this scenario, it's important to ask suppliers the right questions.
Here are a few that can help any distributor increase their lead times and, therefore, their productivity:
Do you regularly do this sort of work?
While this question may sound generic, it is very important. It is relevant to any type of work that could be submitted to a supplier. A great deal of manufacturers think of themselves as "jacks of all trades." They value flexibility, and offer as many services as possible. However, most manufacturers and suppliers excel at only a small group of processes. Their extra processes can be slow and sub-par. By finding out what they have done for the longest time, you can discern the best candidate for your project. It's especially important when dealing with exotic materials such as Inconel or Hastelloy—small machine shops may not have the tools or experience to cut these very strong substances.
Is this procedure done in-house?
Many manufacturers advertise that they can perform a wide range of procedures, but actually use a third party to do the work. Hidden subcontracting should be avoided. If a company needs to ship a project to a third party for plastic molding, for instance, it will add considerably to the effective cycle time and also increase variables that could possibly halt a job. The best way to ask this question is to be very specific. Don't direct the question at the entire job, but at each step that is needed to complete it (i.e. "Is the molding, machining, electroplating done in-house?").
Have you reduced your average cycle time?
Efficient manufacturers and suppliers want to decrease their lead times, too. A company that dedicates themselves to this goal cares a good deal about improving their efficiency and productivity. If a manufacturer has a goal of reduced cycle times, they will have a defined reduction plan in place. Plans of this nature aim to reduce the time it takes for material delivery, supply, tooling, changeovers, and administrative work. If a company balks when you ask this, avoid working with them
How often are you on time?
This is perhaps the simplest question of all—and yet, the answer may not be straightforward. Many companies advertise highly attractive lead times, but how can you tell if these numbers represent reality? The best suppliers will have hard statistics to back up their lead times and can give you concrete answers to how often they finish their projects on time.
By asking these questions, a distributor can get the best sense for how long a job will take. Learning the above information will also direct buyers to companies that fulfill their orders quickly while maintaining the highest quality. It takes the guess work and difficulty out of the equation, and gives distributors an edge over their competition.

At American Industrial, we blog about more than just improving lead time. Come join our discussions about manufacturing, materials, and the metal stamping industry here.
About The Company


American Industrial Company is a manufacturer specializing in precision metal stampings and assemblies primarily in the midwest region of the United States. American Industrial Company is ISO certified, and more information can be found on their website at http://www.americanindust.com/.
Did you find this useful?