Can Worker Training Programs Solve The Skills Gap In Manufacturing?
The skills gap is a major roadblock to the growth of the manufacturing industry. While training programs could be the solution, they raise the question of who should be leading the training initiatives – and who should be paying for them.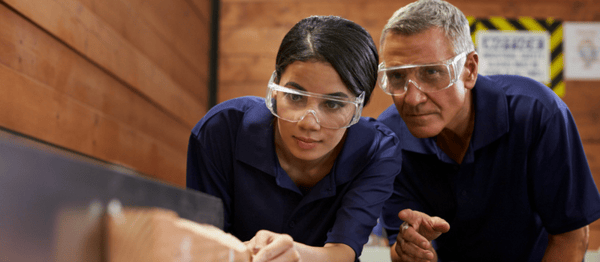 The U.S. government has the money to put into manufacturing training programs but doesn't have the expertise to train workers. On the other hand, manufacturing companies have the expertise to teach new students but don't have the funding necessary to launch these programs.
A new approach, introduced by the Aspen Institute, might be able to bridge the gap.
The Atlantic reports that the Aspen Institute's Future of Work Initiative focuses on the concept of "pay per performance." This program would allow businesses to hire apprentices to get hands-on experience in the industry.
Once the apprentice's salary increases, the U.S. government would compensate the business, whether or not the workers decided to stay with the company. The concept is not without its own challenges, however, it might be a good blueprint for tackling the manufacturing skills gap.
Read the original article and discover the pros and cons of the program.
Did you find this useful?