Challenges And Opportunities In Private Label Manufacturing
Businesses and individuals everywhere are in some way experiencing the effects of the coronavirus (COVID-19) outbreak. For some small companies, the virus-related shortages in cleaning supplies and sanitizers have boosted private label brands sales. With more consumers concerned for their health, demand in niche brands and private labels for organic supplements have also spiked.
While there are more opportunities for growth for private label manufacturers due to recent global health concerns, what challenges are these companies generally facing and how can they continue to outperform competitors?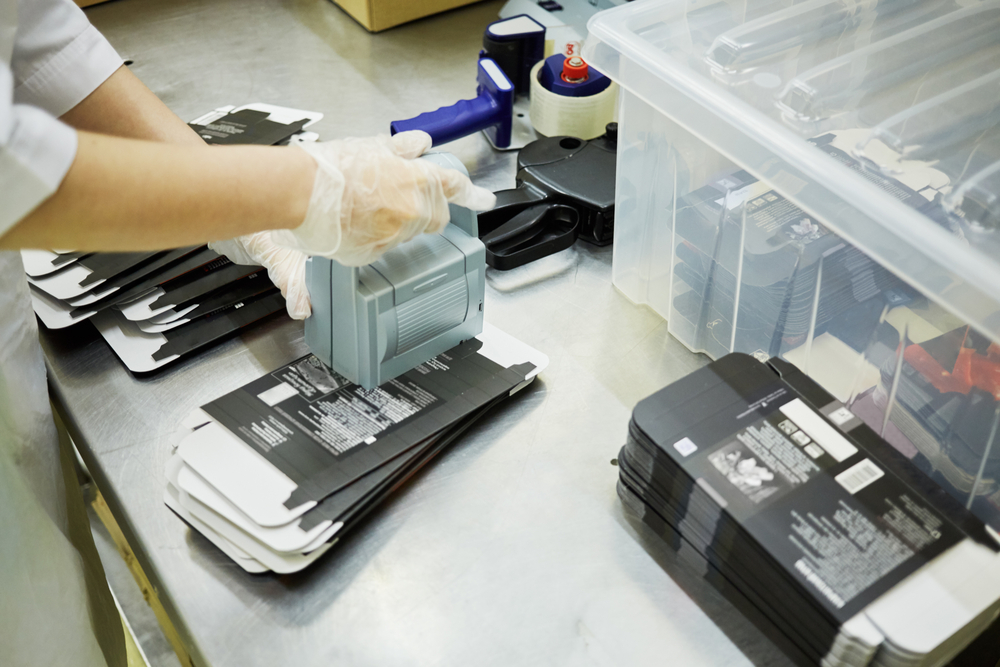 Private labels in the 1970s and 1980s were usually called "generic" brands. Generic brands had the connotation of being the "low quality" item or the cheaper alternative to a bigger name brand product. Today, private labels are still referred to as generic and more consumers are turning to private labels over the name brands. They are often called store brands and are sourced from a manufacturer and then sold under a specific retailer's brand. To compete in this industry, companies need to be aware of the subtle differences between private and white labels. White labeled products are created by manufacturers then sold by multiple retailers (versus just one with private labels) so the freedom to enhance the product or packaging is not exclusive.
Growing Competition With Name Brands
Globally in 2019, 65% of people believed that purchasing a store brand was a smart decision and a good alternative to name brands and that belief still holds true today. The old connotation of "you get what you pay for" has diminished because more consumers find store brand products to be higher quality items than expected.
There are three main categories of private label products: personal care, supplements, and food — with food as the most established offering. In 2018, U.S. retailer Kroger added 1,022 own-brand items with plans on increasing market share from Kraft Heinz Co and Nestle. And just last fall, U.S. retailer Kroger rolled out private label plant-based meat products. It's clear Kroger's initiatives (and other retailers') are backed by consumer trend data and are accelerating the marketplace for private labels. For example, "green" packaging has become increasingly important to today's consumers. In response, more companies are working with private label manufacturers to put more sustainable packaging and products on the shelves and available online.
And the demand for private labeling has been increasing from small and big brands, with 93% of Fortune 1000 companies sourcing suppliers in the Thomas Network every day. Driven by e-commerce and changing consumer preferences, sourcing activity for private labeling is up 158% year over year.
Walmart has been adding private label products to their inventory, outperforming smaller retailers across the country when it comes to e-commerce and automation. Digital transformation and automation remain key challenges for some manufacturers, but more manufacturers (and retailers) are adopting changes in their systems and processes to meet consumer behavior.
Challenges Without A Digitized Or Local Supply Chain
A concern for private label products is that it requires volume to make it worthwhile. To address that issue — and what has been a positive catalyst for private labels — larger stores are now providing wider product ranges, which gives private-label products more visibility and space alongside name brands. In addition, small stores use private labels for food products with a focus and value on "fresh" and "convenience."
Another common concern is the possibility that if a large volume of a private label product doesn't sell, who takes care of that problem? Communication and processes need to be in place for the retailer and the manufacturer to take care of the excess inventory. But what makes addressing these concerns easier is a digital supply chain.
Trending Now: 6 Strategies To Help You Overcome Supply Chain Disruption
Logistics should be considered on how to get the products from the manufacturer to the retailer's shelves. And more companies these days prefer to source locally. For example, with more flexibility and greater control, it wouldn't be favorable to the environment and supply chain costs to source organic food products from a company thousands of miles away.
Increased competition in the ever-changing consumer market is a signal for both retailers and private label manufacturers to improve the e-commerce experience. Shoppers are no longer shopping at just brick-and-mortars. According to Nielsen, online grocery shopping will remain the biggest channel growth opportunity over the next five years. And every two seconds, a buyer or engineer logs onto the Thomas Network to source products and find new suppliers. A strong online presence is a key foundation in all stages of the buying cycle.
Strengthening Brand Awareness
For the retailer, it is essential that consumers across all generations have a positive view of your brand. According to eMarketer, "private labels are the reason many shoppers choose particular retailers; 66% said that if they like a retailer, they generally assume they will also have good store brand products." Strong brand awareness and simple marketing support can help increase loyalty to other products associated with the retailer and get more customers. Because more shoppers are online, an investment in digital marketing should be strongly considered. When done right, digital marketing can reach more people on a targeted scale so your brand gets seen by the exact people you want to do business with at the right time. Companies who white label use their own branding marketing efforts to sell their products. A strong private label manufacturer can take your brand to new heights with packaging and designs that capture your product value while meeting appropriate industry guidelines.
Related Topic: How To Improve Your Supplier-Distributor Relationship
For private label manufacturers, brand awareness and digital marketing for your industrial company are equally important. Many manufacturers wrongly believe that the term "brand" is exclusive to just big companies with nationwide or global recognition or that "brands" only refer to B2C businesses. But the reality is that every sum of what you are already doing (or not doing) captures the essence of your manufacturing brand. From the efficiency of your design processes to the way you answer phone calls to the quality of your label materials to the images that are on your website — they all send a brand message about who your company is and how you do business. Private label manufacturers' marketing efforts have a greater impact when coupled with a company profile listing on Thomasnet.com.
More than 1,000,000 registered users are searching for manufacturing and industrial products and services every day — a huge opportunity for private label manufacturers.
What's Next For Private Label Growth
Today's global economic state presents solid growth expectations for private label manufacturers. According to Nielsen, economic recessions are a big driver of private-label growth as shoppers need to make cost savings. As of 2019, Nielsen reported that when an economy recovers from recession, changed shopper behavior often remains, which means shoppers will still favor private labels. When the economy shifts, consumers are still predicted to maintain their cautious approach to shopping because they have developed a habit of being watchful with their spending.
The fusion of brick-and-mortar with online shopping will continue to affect private labels because the key to growth is in the consumer. As more consumers are becoming obsessed with health and the origin of what they buy, private labels need to develop strong, innovative, creative packaging products to stand out. Over one-third of shoppers will typically view a product website page during their shopping experience, so private label manufacturers need to make sure their website showcases their packaging solutions clearly too.
Today's consumers are looking for more than just top quality products — they want certified products. Private labels should ensure their products get the proper verifications and certifications for their products. For example, manufacturers who are Cradle to Cradle certified are recognized as companies who are creating sustainable products. Brands recognize this as a preferred product standard and are more likely to choose those certified companies in their purchasing decisions. This and other relevant competitive differentiators should be showcased online to generate more business.
---
Take a look at Sourcing Trend Data to see where private label manufacturing ranks on the list of most sourced services by procurement professionals and engineers
on Thomasnet.com in Q2 2020
---
With e-commerce shoppers and buyers in mind, private label manufacturers have an upward trajectory. Private label manufacturers are actually only a few steps away from generating high-quality leads and there are a couple of free options to get started right away. Complete a free company profile on Thomasnet.com to get seen by more buyers looking to source locally (and nationally!) or request a free Digital Health Check and receive an analysis of how your online presence compares with competitors.
Did you find this useful?