COVID-19 Response on Thomasnet.com
To support the ongoing efforts to fight the COVID-19 pandemic, Thomas has created ways for government agencies, hospitals, and infrastructure groups to locate critical suppliers quickly, designed a volunteer system for manufacturers to respond to the call for help, and developed a central Resource Hub to keep industry professionals up to date on all critical information in real-time. Please join us in this mission.
Find critical suppliers for Respirators, PPE, Masks, Ventilators, and other products
All verified manufacturers responding to the call to support COVID-19 efforts will:
Be listed in the "COVID-19 Response" category on Thomasnet.com with customized descriptions based on the response capabilities offered.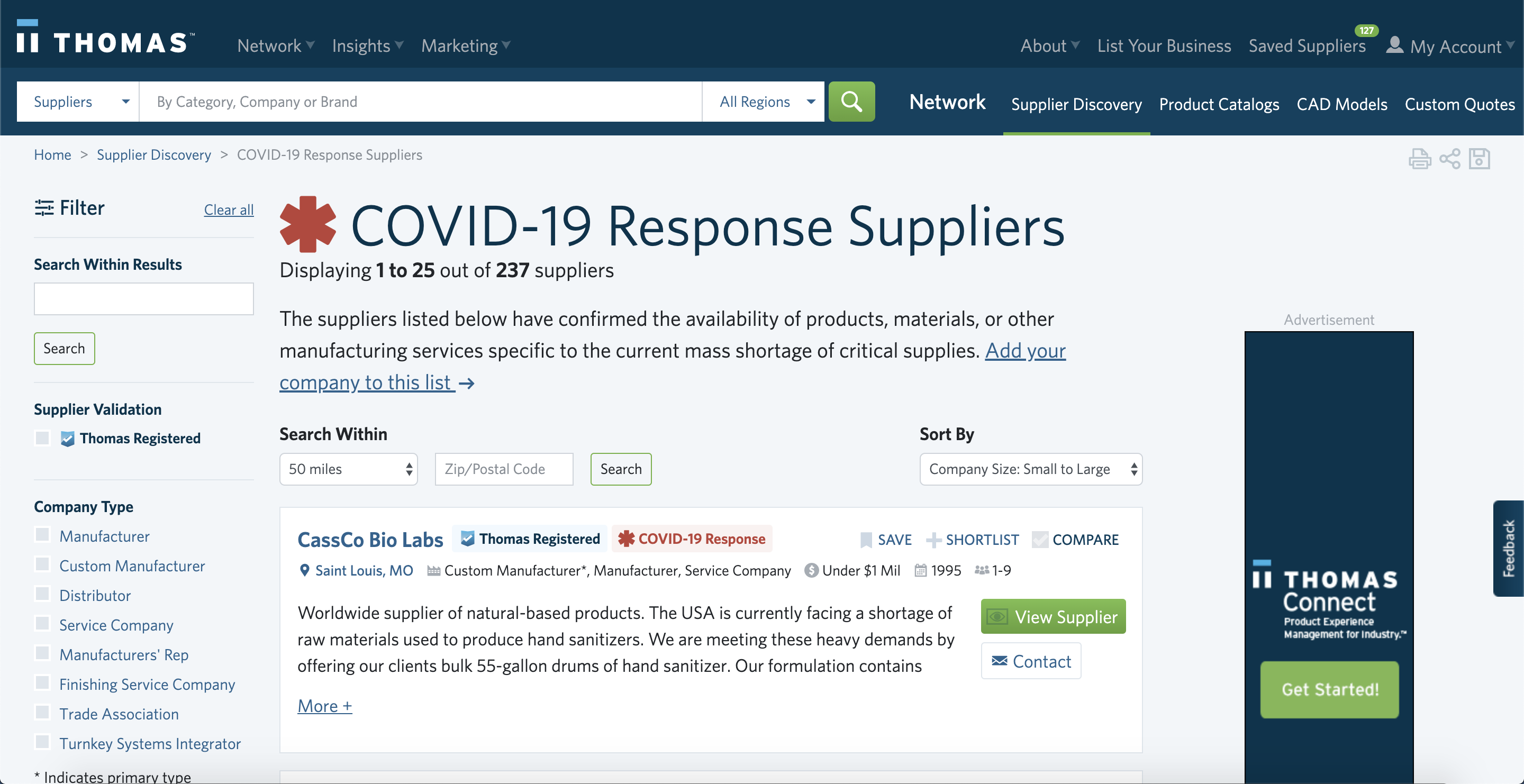 Have a "COVID-19 Response" badge displayed on their company profile and will remain visible in all relevant categories for the duration of this crisis.
There are currently 10,000+ PPE and related suppliers on the Thomasnet.com platform. Use the "COVID-19 Response" filter to discover, evaluate, and connect with suppliers that you need right now.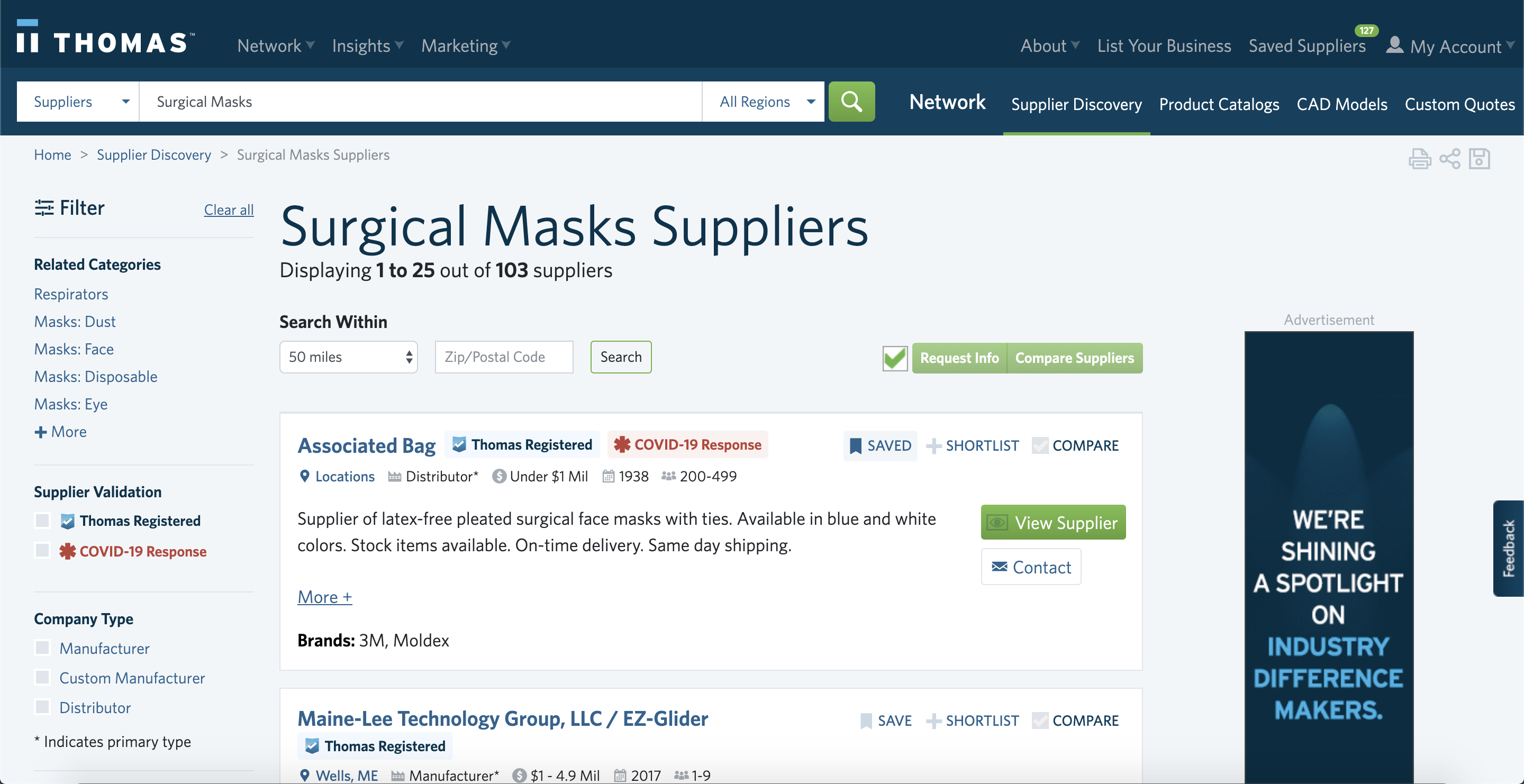 Request a free profile on Thomasnet.com so buyers, engineers, and government agencies sourcing key products and services can find your business at this critical time — we will do all the setup work for your new profile for you.
Contribute to the fight against COVID-19 by telling us how you can help
Let us know if you can change your facility to manufacture critical materials, if you have items to donate, or if you have critical products or supplies in stock.
300+ manufacturers have already contacted us to volunteer to pivot the production of their businesses to produce critical products and supplies.
All information will be published on the Thomasnet.com platform so government agencies, hospitals, and critical infrastructure groups can find it as quickly as possible.
Stay informed with the Thomas Coronavirus Resource Hub for Manufacturers and Industrial Professionals
Find real-time updates on non-essential business shutdowns by state.
Read our full report on Thomas' March Industrial Survey highlighting manufacturer feedback on COVID-19 business impacts.
Learn how to keep your business going through this uncertainty and discover suggested next steps for industrial businesses and professionals.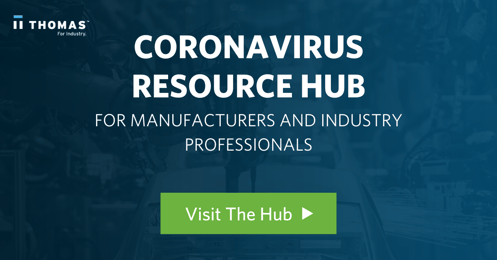 Did you find this useful?