Does Your Industrial Content Marketing Need A Unicorn?
Content marketing is a key component of any industrial marketing plan. That said, not every piece of content you create is going to be a winner — and not every piece of content is worth the time and resources you invest in its creation and promotion.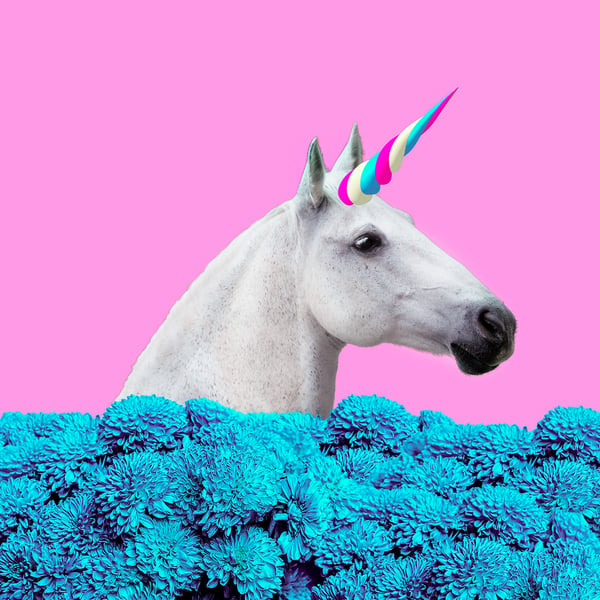 Unfortunately, most of our time is spent working on content that produces minimum returns while we should be investing our time into pieces that will produce results. So how do you pick the winners from the losers? That's what the unicorn marketing approach works to solve.
What Is Unicorn Marketing?
Unicorn marketing focuses on leveraging the power of your company's best content to drive the entirety of your content marketing efforts. Introduced by Larry Kim, a renowned marketing expert and the CEO of Mobile Monkey, unicorn marketing strategy helps companies prioritize their content marketing efforts and planning by focusing on content that has proven results.
How To Identify Unicorn Content
To identify your industrial company's unicorns, you must separate them from the donkeys. Remember, not every piece is a winner — and that's ok. Evaluate your existing content and look for these four key elements of unicorn content:
It's highly shareable
It has lots of engagement
It ranks high in search results
It performs well conversion-wise
Where can you find these unicorns? Evaluate every piece of content your company has produced based on these unicorn characteristics. You may find unicorns hiding in many different content types, including:
Leveraging Unicorn Content
Now that you've identified your unicorn, how do you make it work for your company? The unicorn marketing theory shows us that your unicorns work, whereas other pieces just don't perform as well. So, use the power of that unicorn as the focus of your content marketing efforts versus spending resources to create content that doesn't offer proven performance.
Here's how to use your unicorn content:
Promote it more: Pull resources and marketing dollars away from your under-performing content and reallocate them to the promotion of unicorn content. Share your unicorns on social media, promote them in email marketing, and utilize your marketing channels to further share your unicorn with your audience.
Repurpose it: Your unicorn content has achieved great results, so recreate them! Unicorn content can be repurposed into multiple content types, working to generate the same high performance of the original piece.

Turn blog posts into video content
Transform videos into Facebook posts
Break down your eBook into multiple blog posts

Re-spin it: Use the key message within your unicorn piece but come at it with a slightly different focus. Altering the audience, product, or service focus allows you to preserve those high-performing aspects of the unicorn piece, altering them to speak to a new subject.
Unicorn content marketing is all about leveraging the power of proven results. Too often we focus our industrial marketing efforts on creating new and different content — this doesn't always achieve the results we're looking for.
When you pinpoint a unicorn, you gain insight into what performs for your business. Instead of creating content that's entirely new and different, reutilize elements that are already generating results. Invest your resources and dollars into content that is already serving you well, rather than throwing it all at the wall and hoping something sticks.
Create Content That Drives Results
Transform your content marketing from duds to high-performing unicorns. Download our eBook, Content Marketing for Industrial Companies, to learn more about the key content marketing strategies that achieve results for your industrial marketing campaigns.
Did you find this useful?