Hyperloop One's First Pod Test Is A Success
The future of high-speed transportation blazed one step closer to reality last week. Hyperloop One, based in Los Angeles, just tested its pod for the first time, and the test was a big — and really fast — success.
The company launched its XP-1 passenger pod through a 1,600-foot-long, 11-foot-wide concrete tube in the Nevada desert. With the help of an electric propulsion system, the pod managed to hit 192 mph in about 5 seconds, producing 3,000 horsepower.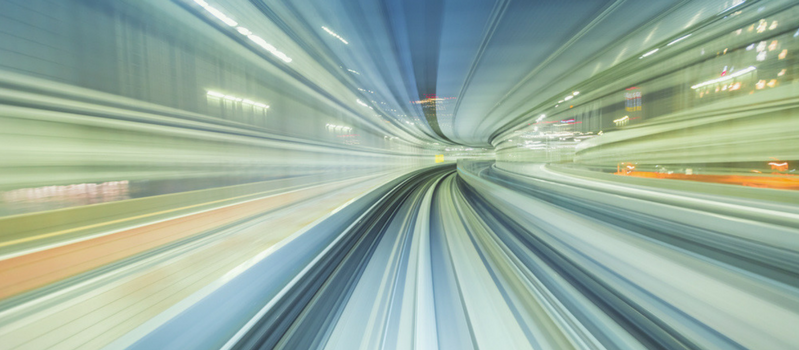 To accelerate the pod's speed, engineers pumped out nearly all of the air that was inside the tube, reducing the internal air pressure to levels that are common at altitudes of 200,000 feet. Once the pod was able to accelerate through the tube, its wheels retracted and magnetic levitation took over, reducing drag and giving the pod the energy required to reach near-supersonic speeds.
The XP-1 stretches 28-feet in length, and it is made out of aluminum and carbon fiber. Its bus-like shape belies its impeccable top-end speeds, as well as the advanced motor that makes it possible.
While this successful test was a huge step in the right direction for Hyperloop technology, it's just the first step. The company hopes to have their pods go as fast as 750 miles per hour, or around the speed of sound. Not only will Hyperloop One need to nail down faster pods, they'll also need to establish ways to make this mode of transportation practical for commuters in order for it to truly take off.
Did you find this useful?