Interactive Graphic Website Examples For Manufacturers
Content marketing is a key component of any industrial marketing plan. But suppose you want to step up your engagement from the usual content marketing types like blogs or eBooks. In that case, you may want to consider supplementing your efforts with interactive graphic website examples.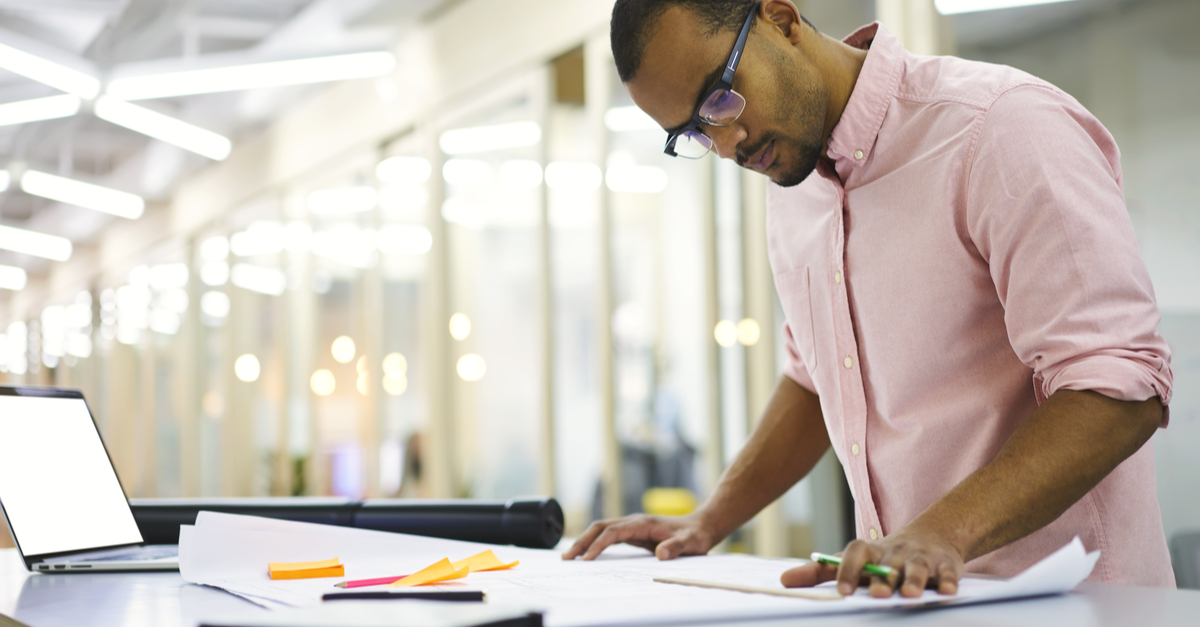 Interactive graphics combine clickable content with animation, allowing your users to discover information at their own pace. Manufacturers like that they're highly shareable, receive more engagement, helps with SEO, and drives qualified traffic. Some other benefits of interactive graphics on your website:
It can be used in almost any manufacturing industry, no matter how complex

It illuminates what's most important and helps you stand out against competitors

Keeps your prospects and website visitors longer on a page
So how do you decide what topic to cover? You may find interactive graphic ideas hiding in many different content types you already have, like your website pages about the markets you serve or your company overview. The key is to design a graphic that will be helpful to your audience. Put yourself in your customer's shoes and consider the following:
Does the content answer buyers' frequently asked questions?

Is this content timely to my audience's challenges?

Does the content aim to solve buyers' problems?
➡️ Discover which buyers you could be doing business with — request your free in-market buyer activity report here.
"Thomasnet.com simply delivers the purest industrial audience on the internet. The engineers and marketing experts at Thomas helped us connect with new customers in new industries," said Pete Elzer, President, Apex Plastic.
Interactive Graphic Examples To Promote Your Manufacturing Company
For some content and design inspiration, we've rounded up our favorite interactive graphic examples on manufacturing websites.
1. Manor Tool
Manor Tool is a metal stamping company, specializing in punching, bending, forming and deep drawn stampings. They published an interactive timeline on their About Us page to showcase the innovative milestones through the history of the company.
See More Examples: About Us Page Must-Haves For Manufacturers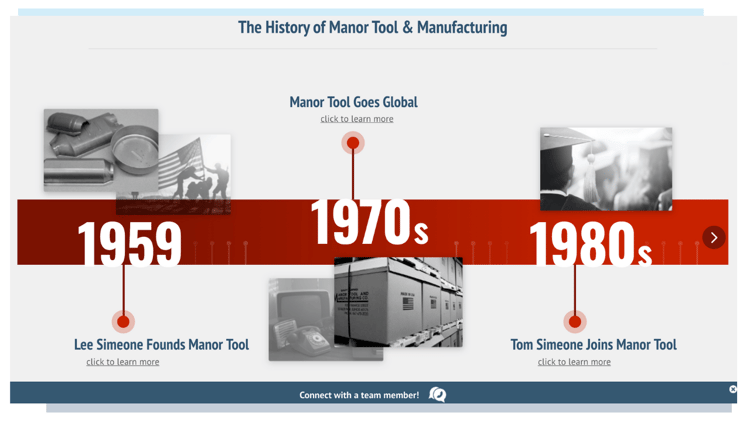 2. Swift Glass
Swift Glass is a manufacturer of quality fabricated glass parts. They have a robust Capabilities tab on their website to educate buyers on their expertise and help them decide the best services for their needs. Their Thermal Glass Tempering page describes the processes with animated step-by-step images.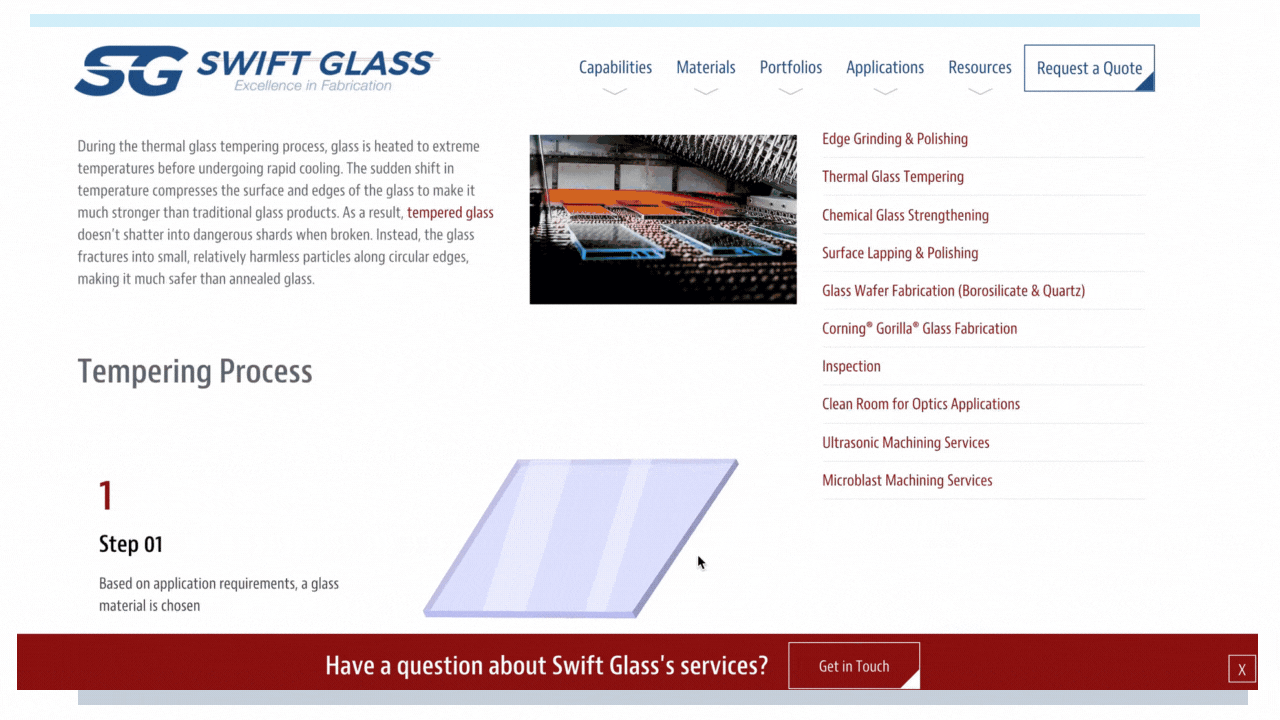 3. The Rodon Group
The Rodon Group is a custom plastic injection molder. Their Resources tab offers a diverse library of information for buyers in different industries, and their innovative manufacturing solutions page is entirely interactively designed to educate buyers on their capabilities and industry expertise.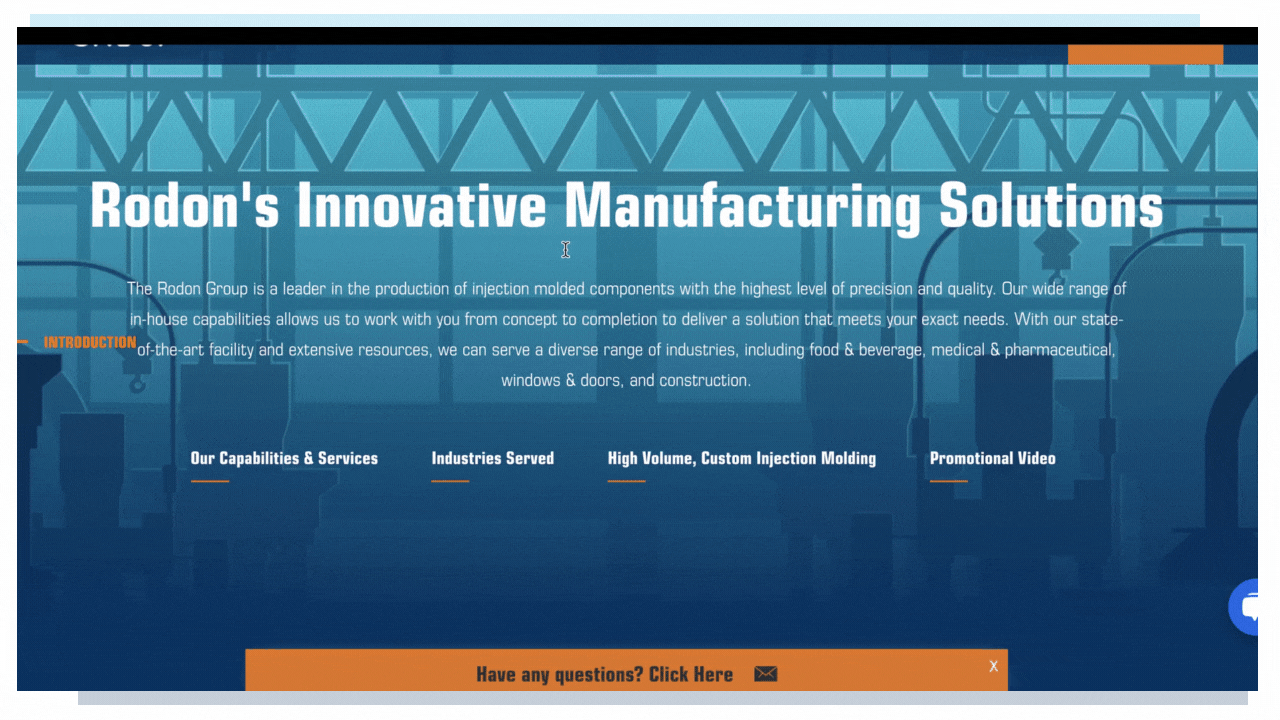 Case Study: Learn How The Rodon Group Uses Creative Content To Grow Awareness & Increase Leads
4. Barbour Stockwell Incorporated
Barbour Stockwell specializes in designing, engineering, and manufacturing custom test rigs. Their interactive infographic outlines the different components and parts of a standard BSi Spin Test Rig.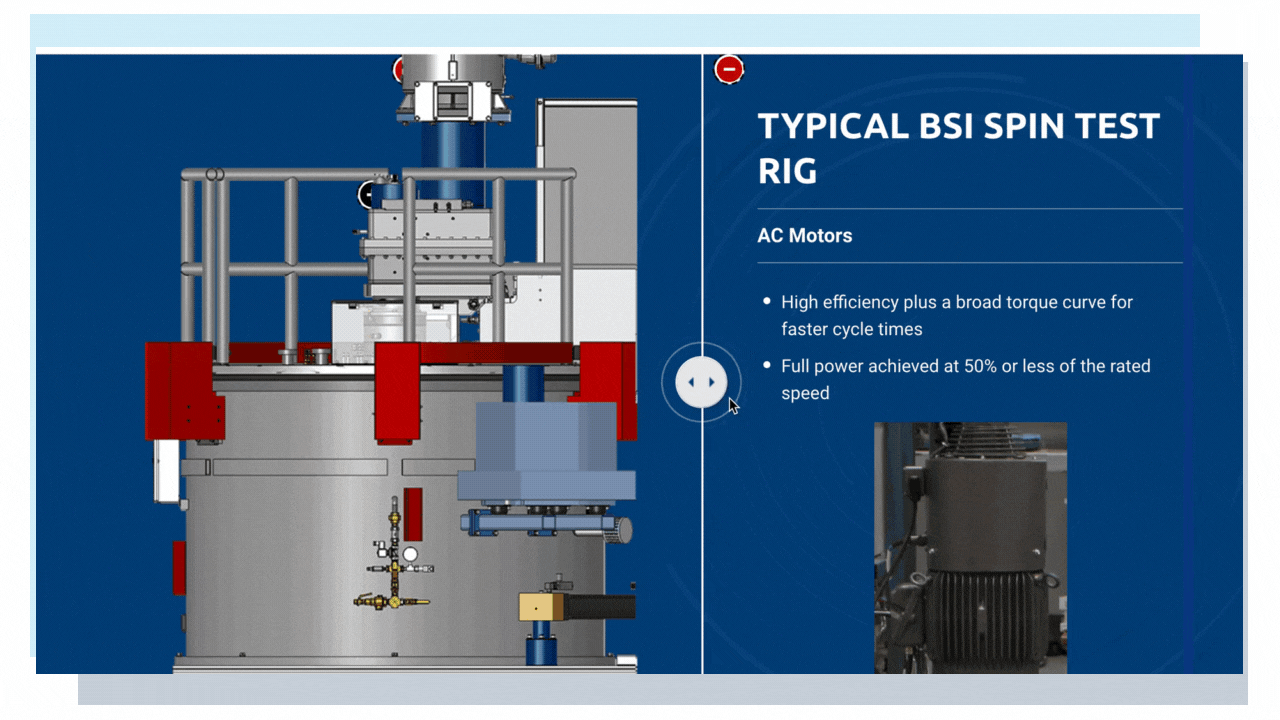 5. Firwin Corporation
Firwin Corporation is a leading manufacturer of custom insulation products for diesel and gas engines & exhaust systems. Their website's Insulation Solutions tab showcases a ton of products, applications, and solutions they provide. The Removable Insulation Blankets page details materials and component considerations that help the buyer better understand the manufacturing process and quality of Firwin's work.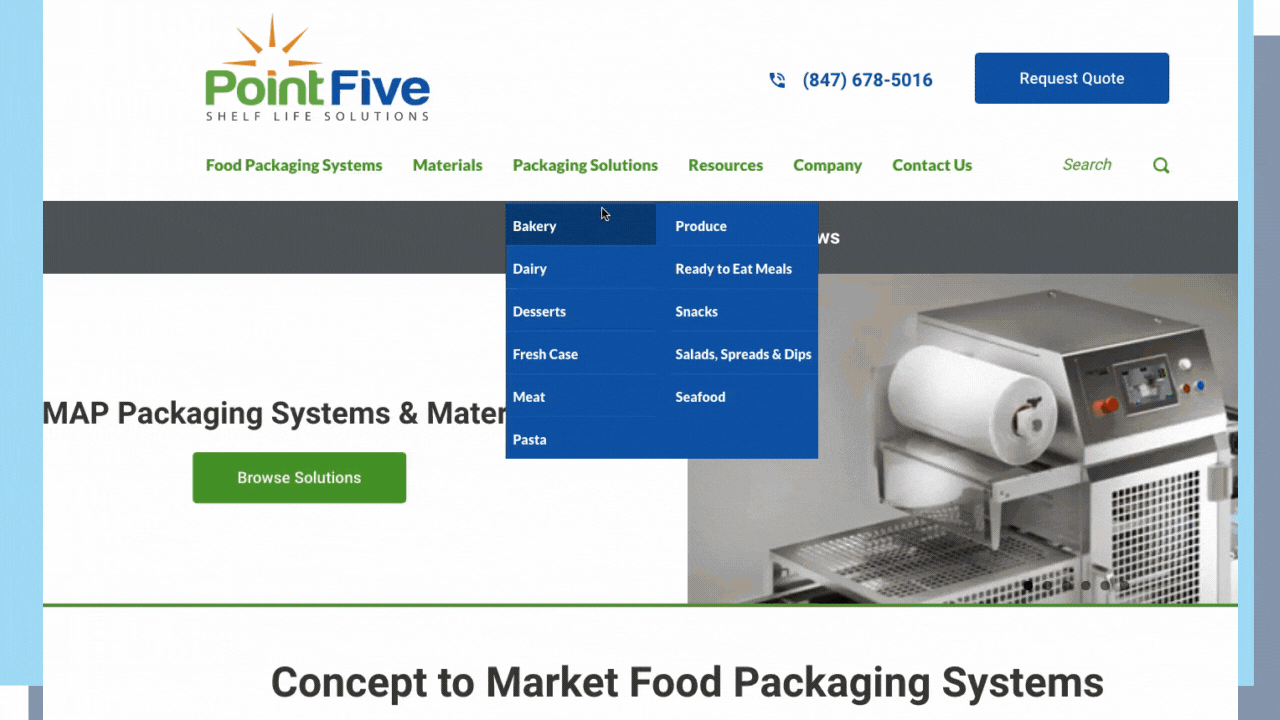 Generate New Leads With The Help Of Your New Graphic
Manufacturers can use interactive graphics to supplement other content on their website and help convert leads. But how do you get more visitors to see your new artwork? Here are a few tips to increase the value of your interactive graphic:
Promote it more:

Share your graphic with a link on social media and promote it in an

email marketing campaign

. Encourage your employees to share it with their network and your customers to share it with their team.
💡 Thomas Tip: Emails continue to be one of the top ways manufacturers connect with customers. See 9 Email Marketing Types That Engage B2B Buyers
Repurpose it:

Your new graphic can be repurposed into multiple content types working to generate the same high performance as the original piece. Publish a series of blog posts breaking down a portion of your graphic. Include a product spotlight video to give website visitors a deeper look into what you're promoting. Videos are quickly becoming the most powerful and important component of a content marketing program. That's because marketers who use video content grow revenue 49% faster than those who don't.
💡

Thomas Tip:

Thomas offers video content production for FREE for OEMs, Distributors, and Service Companies with an advertising program.



Engaging, interactive infographics can transform your website into a lead-generating machine. Download our eBook, Content Marketing for Industrial Companies, to learn more about the key content marketing strategies that achieve results for your industrial marketing campaigns, or contact our team for a free digital health check. We'll assess your website, compare it against a competitor, and tell you what you need to engage B2B buyers, engineers, and procurement managers.
"One of the underlying themes, as well as obligations, to market in our B2B ecosystem is to share our expertise," said Jason Kline, Director of Marketing at Consolidated Electronic Wire & Cable. He stressed the marketing strategy isn't just about branding at Consolidated, but rather engaging with customers and potential customers with a myriad of useful approaches to content.
"Our partners at Thomas help us to develop meaningful content that can aid folks through the buying process in our industry. Whether you're a first-year procurement manager or a twenty-five-year engineer, we've got direction to help you make educated decisions. And that actually helps our business grow."
Did you find this useful?