Should You Outsource Your Content Writing?
A successful industrial marketing program depends on fresh content that engages your audience and sells your business. For many manufacturers, however, developing that content without detracting from operations and draining financial resources can be a challenge.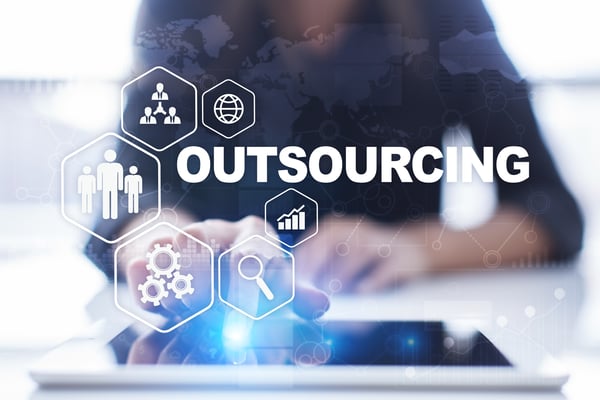 As a result, manufacturers inevitably face a difficult decision — continue to produce content in-house, or outsource their content writing to an agency or writer. If you're currently wrestling with this decision, here are some signs that outsourcing may be the right move.
It's Taking Your Focus Off Your Core Business
Most manufacturing companies boast talented teams of designers, operators, and engineers, but most don't have dedicated writers or marketing professionals on their payroll. As a result, other team members need to take time away from their normal duties to handle something outside of their usual scope.
These diversions can be detrimental to any business, who might experience serious production delays and incur additional labor costs. By outsourcing content writing, however, your operations, sales, and engineering professionals can focus solely on their primary tasks, ensuring that your business continues to run smoothly and that the needs of your customers are always met.
You Don't Have Professional Writers on Staff
Just as you wouldn't let an untrained employee operate a piece of machinery, you wouldn't want someone without prior experience in marketing to lead your company's outreach efforts. While manufacturing companies strive to hire the most talented workers available, their teams don't usually feature individuals with the written or creative skills needed to produce effective marketing content.
Because content marketing should be professional, informative, and engaging, publishing substandard writing can undermine your company's image and credibility. Placing your efforts in the hands of a trained marketing professional can solve the problem altogether. By outsourcing content creation to a professional, you can ensure that your content is always enhancing your brand's image, not detracting from it.
You Need Help Translating Your Knowledge Into Insights For Your Customers
Your current customers know that you're an expert in your field, and you've earned their trust because of it. Sometimes, however, it can be tricky to translate the more technical aspects of your work into accessible language. Finding a writer with the technical knowledge and skills needed to translate your knowledge base into relatable content for your target audience is invaluable.
You're Not Seeing ROI From Your Current Efforts
Many manufacturers try to create marketing content in-house, but they often don't see the results they'd hoped for. Outsourcing your content marketing can help you shake up your marketing efforts up with a new approach. Using an outsourced content writer, you can draw upon their skills and expertise to create new content with a fresh spin that will drive up your company's site traffic, conversions, and leads.
Need Some Help?
If any of these signs ring true for you, then outsourcing your content writing is probably the best option for your business. Of course, then the questions becomes, "Who do I outsource it to?"
When selecting a marketing agency or a freelancer, you need to do your due diligence and ask all of the right questions before moving forward. You also need to consider whether they can help you with more than just content writing, providing support in other areas like email marketing, SEO, social media, and video promotion.
At Thomas Marketing Services, we create and develop comprehensive industrial marketing strategies for companies big and small. Contact us today, and let's discuss how we can help you focus on your business while we drive leads that help you grow it.
Did you find this useful?