Questions You Need To Ask When Selecting A Manufacturing Marketing Agency
A lot of time, effort, and energy goes into operating a manufacturing business. If you don't have any left over for marketing your business, we don't blame you. However, if you want to boost manufacturing sales and grow your company, you need a commitment to marketing.
Partnering with a marketing agency can take some of the pressure off your shoulders, allowing you to focus on running your business while they handle things like establishing your marketing strategy, content marketing, email marketing, SEO, and social media presence.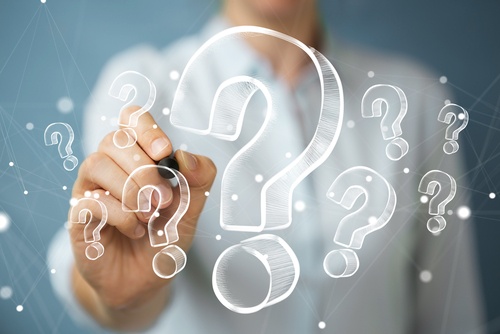 Of course, there are a lot of marketing companies out there eager to offer you their services — and even more eager to take your money. So how can you narrow down your choices and select the marketing agency that's right for your manufacturing business? It helps to ask the right questions.
Do I Really Need To Work With A Manufacturing Marketing Agency?
Before you start calling up different agencies and asking them questions, let's address the question that you are probably asking yourself: Should you hire a marketing agency at all?
Well, it depends.
If word-of-mouth referrals and cold calls are enough to help you get by, and you're satisfied with the results that they're delivering, then you may not need to work with an agency. However, if you want to grow, or if your current efforts are just barely keeping you afloat, than investing in marketing can help you drive more leads and win new business.
To help you figure out whether your company needs an industrial marketing agency, we've put together this handy flowchart.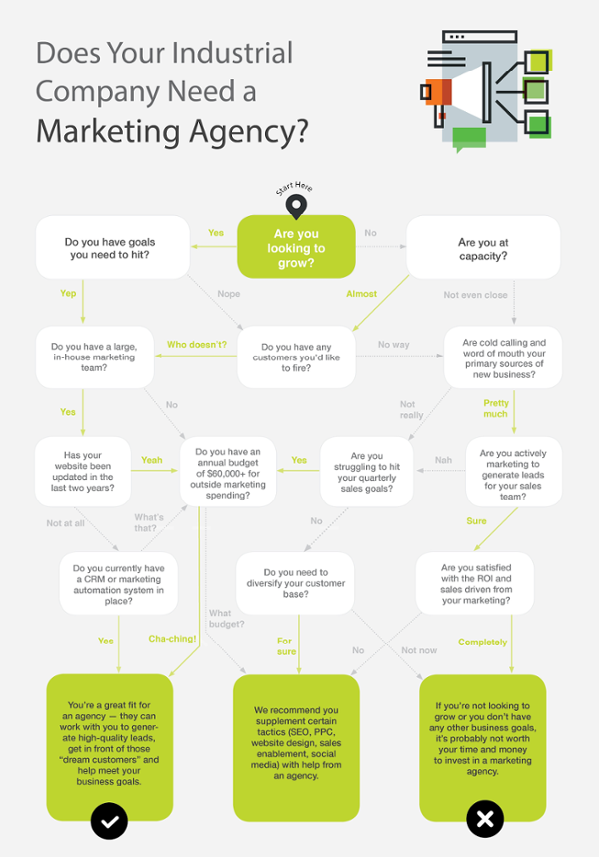 So are you a great fit for an agency, or can you use help supplementing your existing efforts with strategic digital marketing tactics? Great, then let's keep going and see what to ask a potential agency next.
What Experience Do You Have Working With Manufacturing Companies?
Many digital marketing agencies can help a company sell more consumer products, like shoes, online. But you're not selling shoes, are you?
Very few agencies have experience in the industrial sector and with the specific products and services you offer— and that experience really matters. Industrial marketing is a very distinct and unique discipline, driven by lengthy buying cycles and a very particular audience of B2B buyers and engineers.
Therefore, before selecting a manufacturing marketing agency, be sure to ask which industrial companies they've worked with — specifically those in your market. Also, determine how they help their customers align with the industrial buying cycle and get to know their approach to persona targeting.
Do You Have Industrial Engineers On Staff?
For many industrial businesses — whether they be custom manufacturers, product manufacturers, component manufacturers, or service companies — engineers represent their best chance for winning new business. After all, engineers are the ones who typically drive procurement and sourcing events, and their endorsement can go a long way toward you winning a bid.
Unfortunately, connecting with engineers can be a challenge, and for many marketing agencies, it's one they simply can't overcome. Engineers simply think, work, and operate differently from other decision makers — even those in the B2B world — and traditional marketing agencies do not know how to relate to them.
Who better to break through this barrier and help you connect with an engineer than other engineers?
At Thomas Marketing, industrial engineers work alongside industrial marketers to help craft marketing strategies that truly resonate with other engineers.
Our clients have found their perspective to be immeasurably invaluable — and you should make sure that the marketing agency you partner with can deliver that same perspective.
Can You Tell Me About Your Delivery Process?
Your buyers expect a smooth, consistent and problem-free delivery process from you, and you should expect nothing less from your marketing agency.
The agency you choose to work with should be able to provide tactical suggestions to help you reach your goals, outlining their recommendations (at a high level) in order of priority and timing. They should also be able to identify the most critical element for success and provide a plan for executing on it.
Simply put, before signing a contract, you should know what to expect from your agency. If things are still fuzzy, or if the agency doesn't provide their suggestions upfront, maybe you should choose a different partner.
How Do You Measure Results?
You've probably heard the phrase, "If you can't measure it, you can't manage it." Well, if an agency can't measure their impact, you shouldn't let them manage your industrial marketing.
The ability to collect, analyze, and act upon data is essential to success in marketing. Therefore, it's critical for you to gain an understanding of each potential marketing partner's approach to the following:
Tools:

Find out which tools and software the agency uses across different digital marketing channels and tactics.

Metrics:

What specific metrics do they monitor and track on an ongoing basis? There are a lot of terms that get thrown around, so don't get lost in a jargon jungle — push for specifics and make sure you understand everything being discussed.

Expertise:

The best tools and metrics are useless without the right people at the helm to make sense of it all. Get to know as much as you can about the people who will be working on your account, including details such as certifications, credentials, and hands-on experience.

Reporting:

As is the case with any successful partnership, transparency is crucial. You should be regularly and consistently plugged into your marketing efforts and results, and this information should be conveyed in a clear and digestible manner. Ask for sample reports related to the services you are interested in.
Can You Show Me Your Past Work?
When buyers are searching for suppliers like you, the most critical factor in their decision is your past performance. When searching for a manufacturing marketing agency, past performance should be paramount as well.
Ask for examples of previous work — eBooks, blog posts, websites, PPC advertising, and full campaigns. Make sure that the work they can provide will reflect positively and accurately upon your business.
Perhaps even more important than the work itself is the results the work produced. Find out what kind of results – better rankings, increased traffic, more leads, greater revenue – the agency has been able to deliver to their clients in the past.
Thomas Marketing Could Be Your Answer
Asking these questions should help you zero in on the marketing agency that's right for your manufacturing or industrial company.
At Thomas Marketing, we've been helping industrial companies grow for more than 110 years. Along with marketing experts, we also have engineering experts — with real-word experience — on staff to lend their unique perspective and insights.
We have a proven, successful delivery model built on a consultative approach, and we take the time to get to know your company and your goals in order to identify the best tactics for achieving them.
We are committed to transparency, relying on data to drive our decisions and continuously improve your results. We also have hundreds of satisfied clients who can speak to the quality of our work and the impact we can make.
Want to learn more? We're here to answer all your questions and put together a digital marketing program that works for you. Contact us today.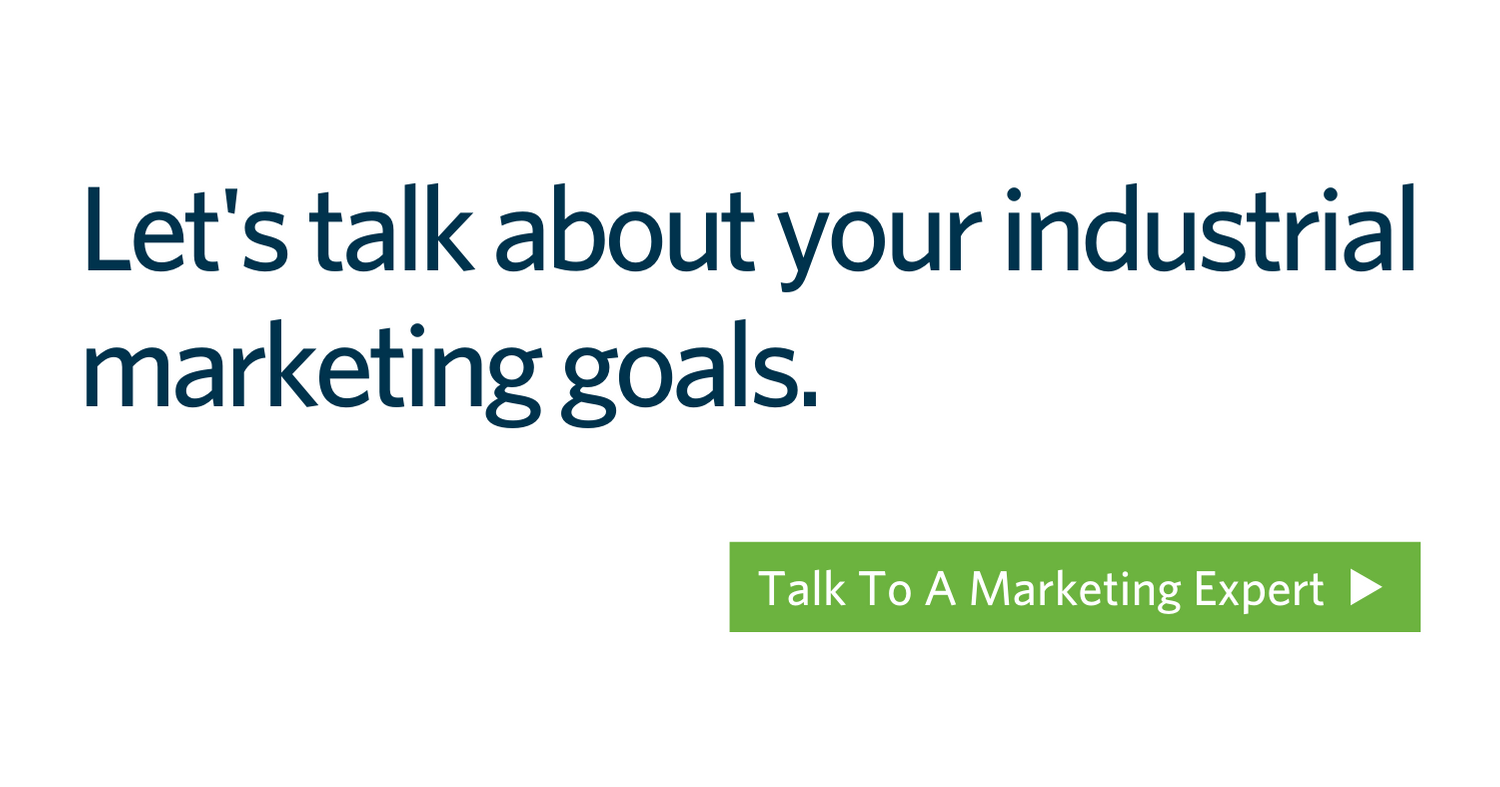 Did you find this useful?