Does Your Industrial Company Need a Marketing Agency?
With all of the uncertainties that exist in today's manufacturing climate, there's one thing that's guaranteed: Marketing agencies will cold call and email you to try and sell you their marketing services. And it makes sense — industrial companies are set up for successful marketing programs and typically don't even know it.
After decades of relying on word-of-mouth referrals to bring in new business, you might be hesitant to bring in someone new to your process. But marketing agencies can be very helpful in generating massive amounts of leads and helping your sales team close your dream customers, but if you don't have certain goals or a budget to put behind their services, it might not be worth it in the end.
Any business owner or person in charge of industrial marketing and sales has to do some reflection and planning to see what's right for the company, but we wanted to help get your thoughts rolling. Take a look at the below infographic to get help on answering a very important question.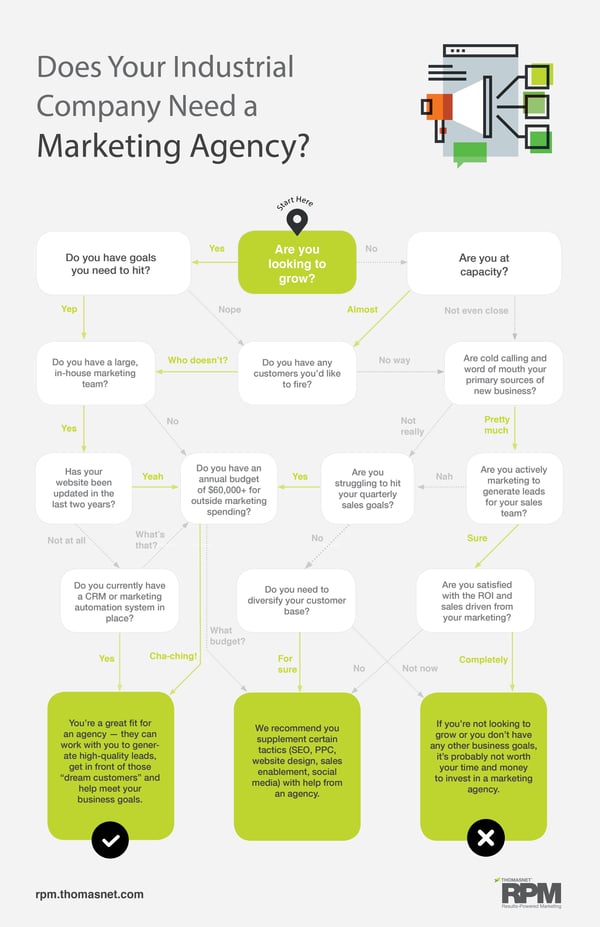 Hopefully this helped draw key conclusions for you or get conversations going internally, but if you need someone to bounce ideas off of, feel free to get in touch with one of our engineers or industrial marketing experts.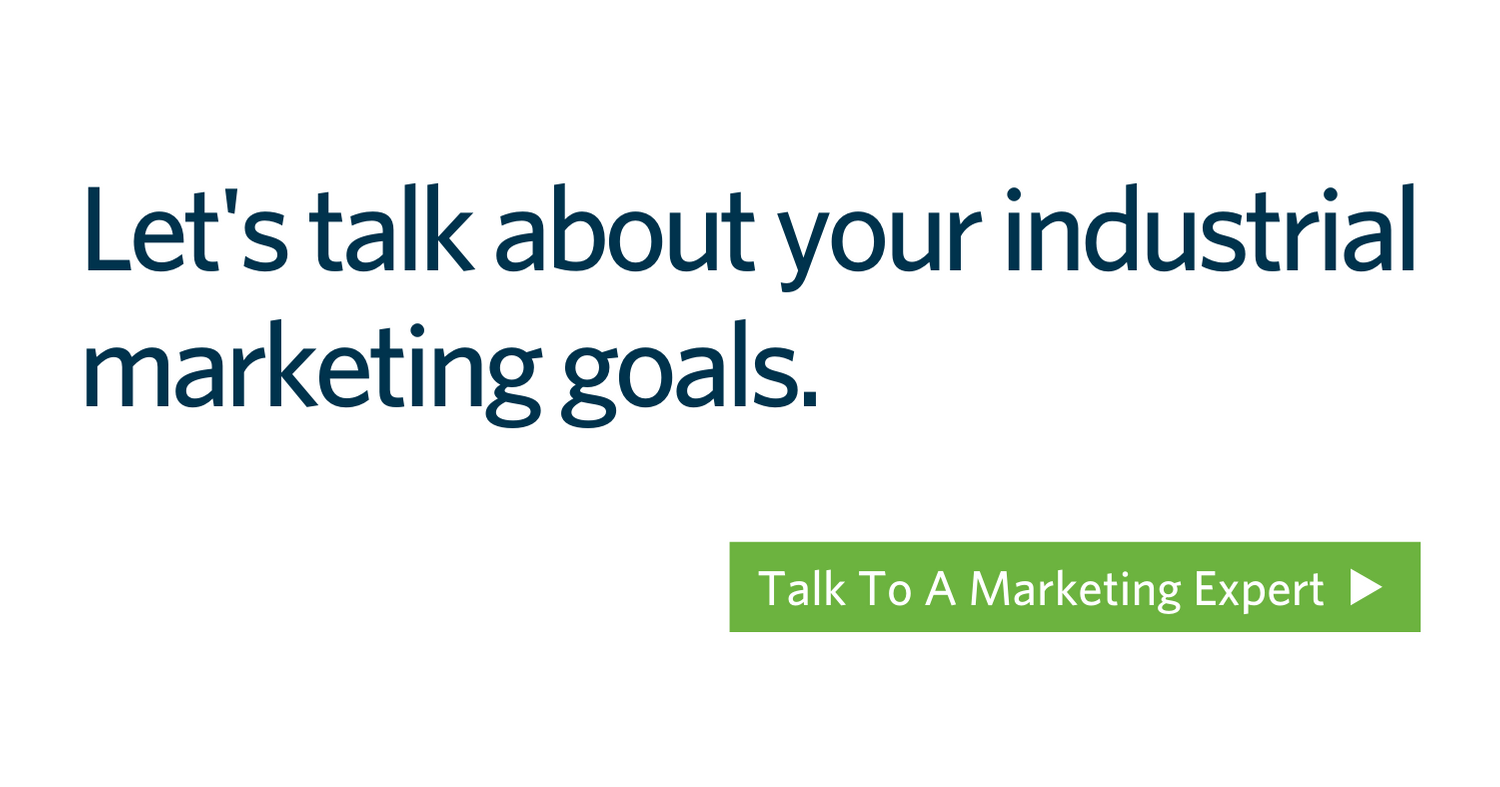 Did you find this useful?