5 Steps for Successful Industrial Marketing
Inbound marketing is the art of driving customers to your business' products and services through a coordinated strategy of design, content, social media, and SEO tactics. Seems like something that would be more suited toward consumer goods and B2C rather than manufacturing and industrial companies, right? Wrong.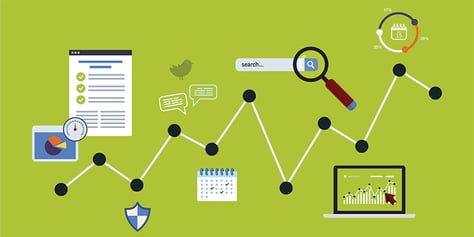 In fact, most industrial manufacturers are practically already set up for an inbound marketing program — they just don't know it yet.
Think about all the spec sheets, research, data, and product catalogs you have just lying around on a desk or in a drawer somewhere. These materials can be converted into valuable marketing tools to help drive your business forward — these materials just need to be set up the right way.
We're here to lay out some steps to turn the resources you already have into powerful tools for lead generation.
Step 1: Analyze What You Have
Let's see what you've got.
This means taking a complete audit of all your existing marketing materials — from old-school paper pamphlets and drawings to the pages of an existing website. You've had to answer questions for customers for years, which has manifested in all the stuff you've created — charts, graphs, calculators.
Take a look at what you've done, and see what questions it answers. This will help you in the beginning stages of establishing a successful inbound marketing campaign.
Step 2: Decide Who It Is For
It's critical that your content is targeted toward specific audiences, as different formats can be more appealing to different people.
We call these personas — fictional but well-researched representations of your ideal customer. Personas can vary by industry, job function, and personality. Content that's planned with specific personas in mind will yield higher conversion rates and more valuable leads. If you're an OEM, you're definitely looking to get in front of a design engineer or a procurement manager to get on the approved vendor list, but each company/sector can have different targets.
We have more information on creating and targeting personas in a free eBook, which you can download here.
Step 3: Set Up For Success
As we've mentioned, you probably already have resources you can use as content to put on your website. You'll likely have to scan and create PDFs, take pictures, and type up some of your printed resources to get it all online. This is crucial for getting your data out in front of your prospects.
Ideally, you'll already have a website that's ready to house all of your content, but if not, you have options:
If you have an existing website, you can create new landing pages with forms (to gather all of your prospects' information before you give them your content) through Unbounce, HubSpot, or even WordPress.
If you're starting from scratch, we recommend you look at using

Growth-Driven Design

. GDD is an adaptive approach to getting your website up quickly then begin optimizing through A/B testing.
Your pages should be presented simply and cleanly, have CTAs that drive to your offers (eBooks, charts, white papers, etc.), and lead your prospects to fill out forms.
Step 4: Get Leads
Now that you've got everything set, let's get more eyeballs on your content — and get more prospects for your sales team to call. Inbound marketing is a web of tactics that includes PPC, SEO, content, blogging, social media, and email — each strategy supporting the others and working together to gather valuable leads.
While each of these channels requires careful individual consideration and content development, there are a few best practices you can leverage to get your campaign off the ground and start capturing visitor info.
PPC: Instantly boost your paid search result rankings by getting started with PPC. Google AdWords offers an easy-to-use guide that can have you up and running within minutes.
SEO: Pick a primary keyword to focus on for each landing page. Place that keyword in your header and sub-header as well as within the body content, page URL, and image alt text.
Blogging: Companies that blog multiple times per month with prominent CTAs and hyperlinks to landing pages can see a significant increase in lead volume. Plus, the content is already right at your fingertips — your existing brochures, portfolios, and other materials are great sources for new blog topics.
Social Media: Believe it or not, many of your potential customers are already on Twitter and LinkedIn, ready to engage with you. Use tweets, hashtags, and discussion forums to create human connections with your prospects and familiarize yourself with the dialogue around your industry.
Email Marketing: Sending prospects valuable offers such as discounts and educational content, as well as giving them the option to share them with a colleague, is a great way to reach new leads.
All of these tactics can be supercharged by coupling them with industry trends and knowledge. The ThomasNet RPM team has access to the vast data set generated by the ThomasNet.com platform and universe allowing them to make stronger marketing decisions based on actionable, real time data. Anyone can perform these tactics - only Thomas has the industry insight and data to power the results.
Step 5: Collaborate With Sales
As much work as you've put in to get there, your job isn't done once you've gotten leads; your sales team still needs to close them. You need feedback on the leads, and you'd probably like to quell your curiosity on how they're moving through the sales funnel.
This becomes infinitely easier when using a Customer Relationship Management (CRM) tool to keep your growing list of contacts organized. With a CRM, your team can evaluate new prospects through a scoring system, send tracked emails, and make calls to the most qualified leads.
It's crucial to close the loop for effective marketing, so you have an understanding of what initiatives and tactics are most successful in bringing in new customers.
Final Thoughts
We have a number of free resources on marketing for industrial companies that we would encourage you to take a look at. If you're looking to bring in additional help or have other questions, get in touch with us today.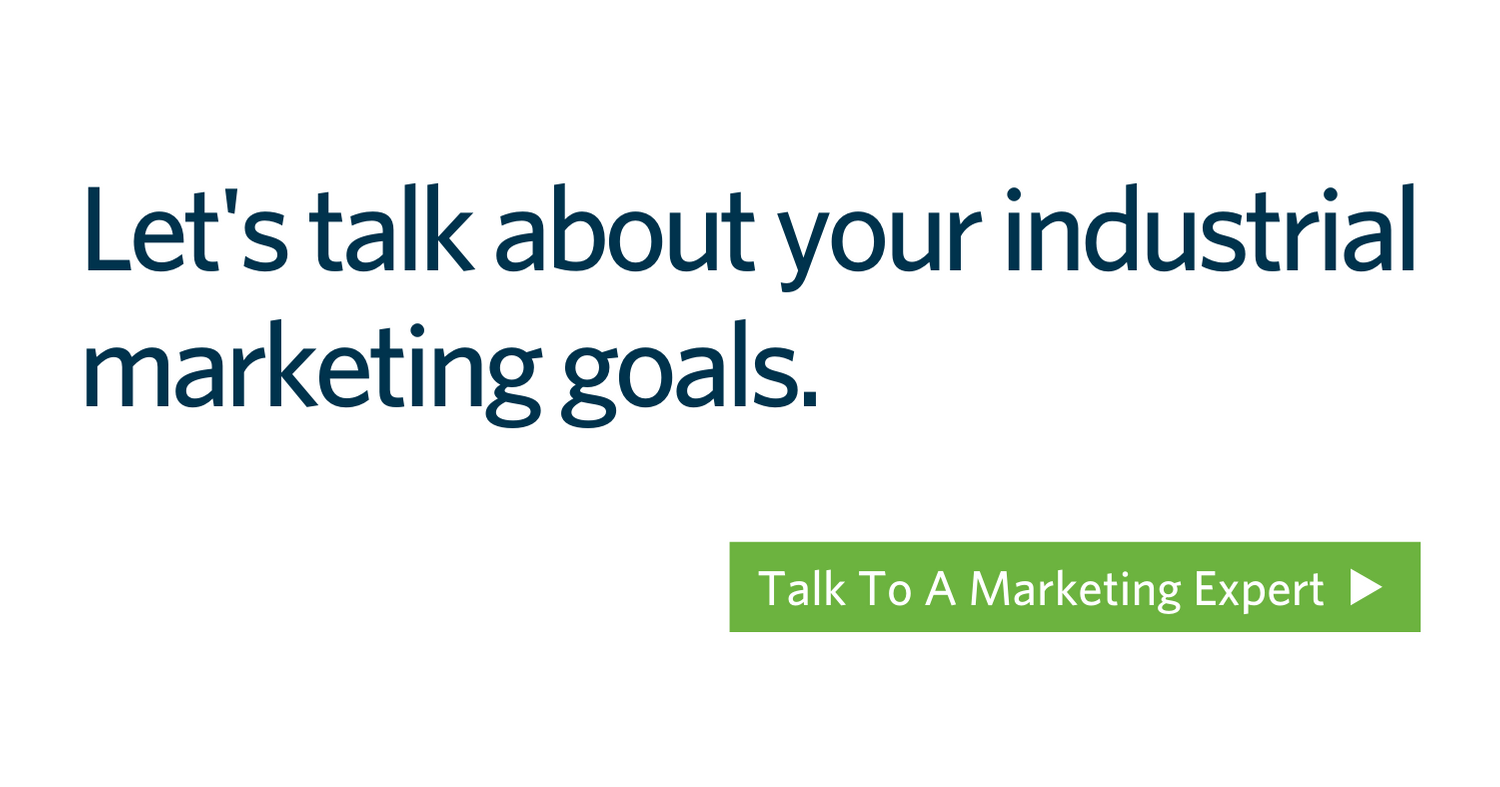 Did you find this useful?