6 Signs You Need To Update Your Industrial Website
In today's increasingly digital landscape, it goes without saying that your website is one of your most important industrial marketing tools. And to stay ahead of the competition and ensure you're reaching your target audience, your site should be optimized regularly. But how do you know when it's time for an update? Here are six surefire signs to look out for.
Your Site Doesn't Represent You Well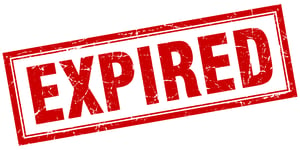 Just as your middle school yearbook photo probably isn't an accurate representation of who you are today, an outdated website isn't likely to be a good representation of your company now. If a prospect visited your website today and then came to your facility tomorrow, would they wonder if this was the same company? If you've recently rebranded, added new products or services, or shifted your areas of focus, you're definitely due for a tune-up. As your business continues to grow, the content and images on your site should reflect all of the cutting-edge tools, technologies, and services you're able to offer.
Your Website Design Isn't Mobile-Friendly
When was the last time you checked out your website on a mobile device? If it's been a while, do so right now. If it looks like your phone is smarter than your business, we have a problem. More web traffic comes from mobile devices than desktops these days, which means prospects are likely using their phones to check out your offerings. Make sure your site is sharp and responsive on all types of devices to ensure your target audience is able to easily view your content — anywhere, at any time.
Traffic Has Taken A Downturn
Industrial and manufacturing website design can have a huge impact on web traffic. If your site isn't optimally laid out, it can wreak havoc on your ranking factors — and if you aren't ranking highly, you aren't going to catch the eye of potential visitors. If you've noticed a drop in traffic, it may be time to give yourself a boost with a fresh update.
You're Getting The Trampoline Treatment
"Bounce rate" refers to how quickly visitors abandon your website. If they take one look at your site and then hit the back button, or if they close their browsers right away, the search engines notice this. Not only did you lose out on a chance to engage that visitor, you also lost a bit of prestige with Google SEO rankings. This means you won't pop up in search results quite as often as you would have. So check your Google Analytics to find your bounce rate. If it's over 60%, you're in serious trouble.
Your Site Can't House All Of Its Features
Over time, most websites are updated with a few new features, such as plugins, apps, and bots. This is great … as long as they all get along with one another. When the various features on your website aren't compatible, things won't work as well as they should, and users may experience slow loading times and errors. Plus, this will make it harder deploy chatbots and other new tools that today's buyers are coming to expect.
Your Security Is A Joke
Cybersecurity is one of the biggest risks facing manufacturers today. But your buyers are also very much aware of the dangers of data breaches and cyberattacks. Thus, they expect your company to be as secure online as it is in the physical world, and if you aren't up to snuff, Google and other search engines will punish you with lousy rankings. If you're not currently employing SSL encryption, it's time to get on the ball.
Learn More
Do any of these hit a little too close to home? Ready to tackle your website redesign but need some guidance? Download our free eBook, 10-Step Checklist For Your Website Redesign to get started.

Did you find this useful?