5 Factory Website Examples To Inspire Your Redesign
Every once in a while, we come across a website that engages us and keeps us scrolling through pages. Whether it's the design aesthetic, the functionality, or the value of the content, each website has the power to captivate and, when done right — convert those website visitors into customers.
Here are five favorite industrial websites featuring companies with a factory to inspire your redesign.
Each website is unique, generates high-quality leads, and captures the essence of the manufacturing company's products and services.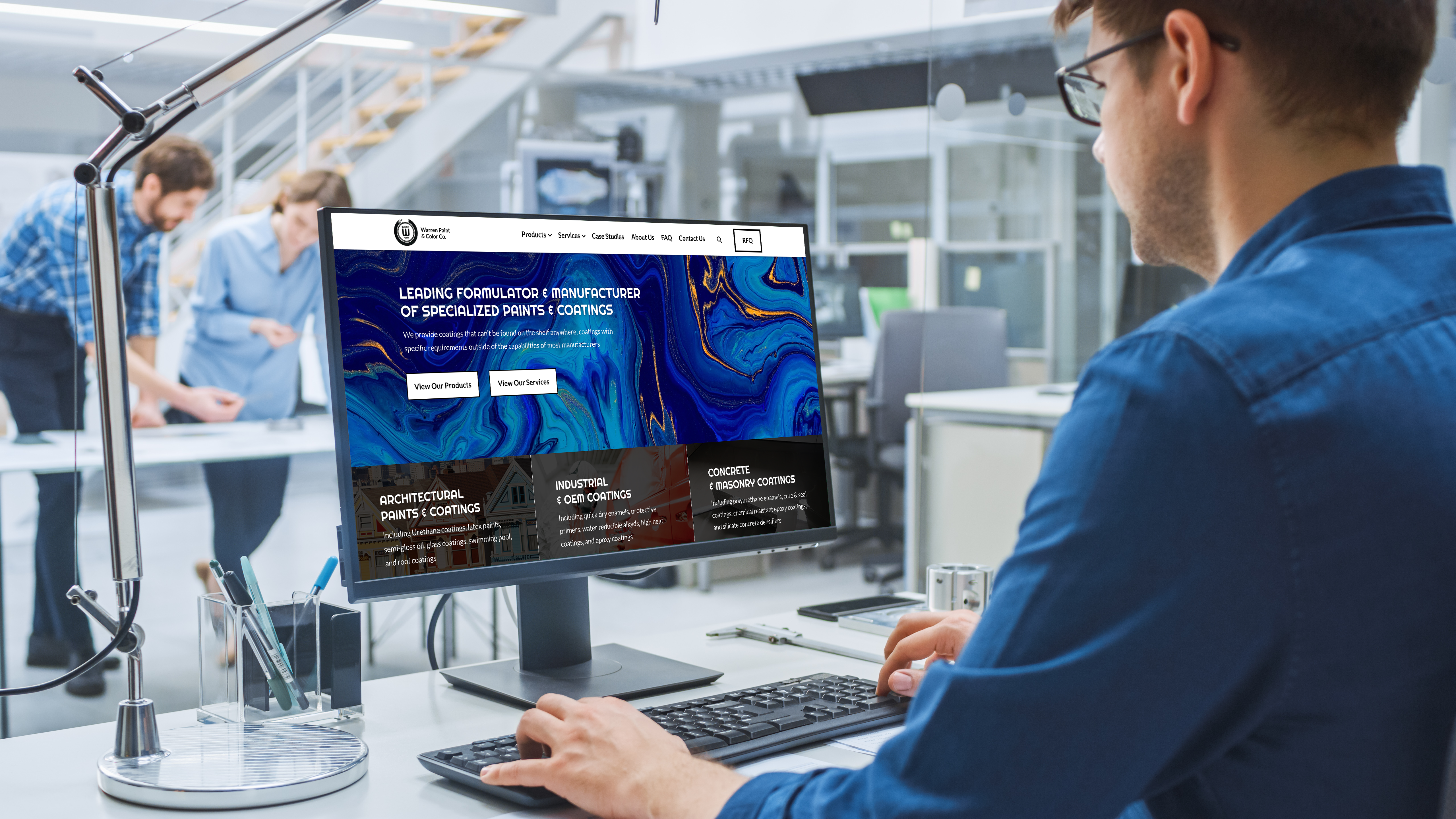 Our Favorite Industrial Factory Websites
1. Wilke Enginuity
Wilke Enginuity's home page features all the favorites buyers are looking for today:
ISO certification
Gallery preview of final products
Case studies
Video
Design engineers are concerned with form, fit, and function. Wilke Enginuity's website makes it easy for engineers to evaluate their services to determine the best available solution with pages dedicated to Contract Manufacturing & Product Engineering Capabilities.
Psst... Check out the Wilke Enginuity's footer that displays a Thomas Verified Supplier Badge.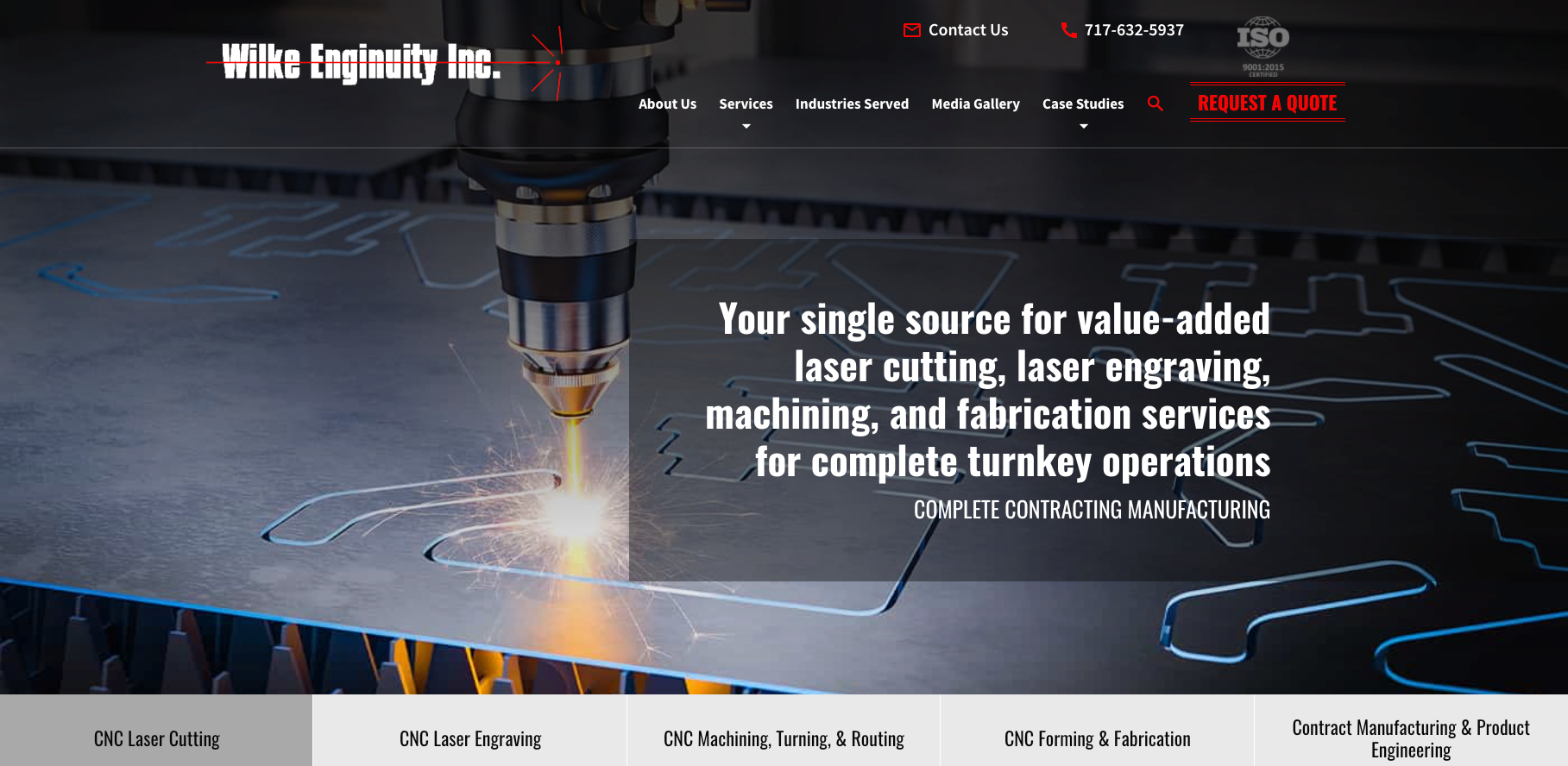 2. Cornell Forge
Cornell Forge was established more than 90 years ago, and we love how that proud history is exemplified throughout the website. Cornell Forge has a smart online strategy to grow its company. While the website has all the components to generate leads, it has a website page in the navigation dedicated to growing its employee base too.
In collaboration with the Manufacturing Institute, Deloitte released an analysis of the fastest-growing manufacturing occupations for the next decade. It reveals that although it took six years for the manufacturing industry to add 600,000 jobs to the workforce pre-pandemic, the outbreak wiped out a whopping 1.4 million of those jobs.
See the below resources for more industrial data:
More manufacturing companies are leveraging factory tour videos to highlight employees, facilities, technology, and machinery. Cornell Forge's factory tour video showcases the different metals customers can use and touches on how their designers use solid modeling and forging design to determine the best process for their customers. Videos give buyers a front-row seat in their operations and encourage them to submit an RFQ. In fact, 89% of viewers are likely to purchase a product after watching a product video.
**When you purchase video advertising on Thomasnet.com, we include video content production for FREE for OEMs, Distributors, and Service Companies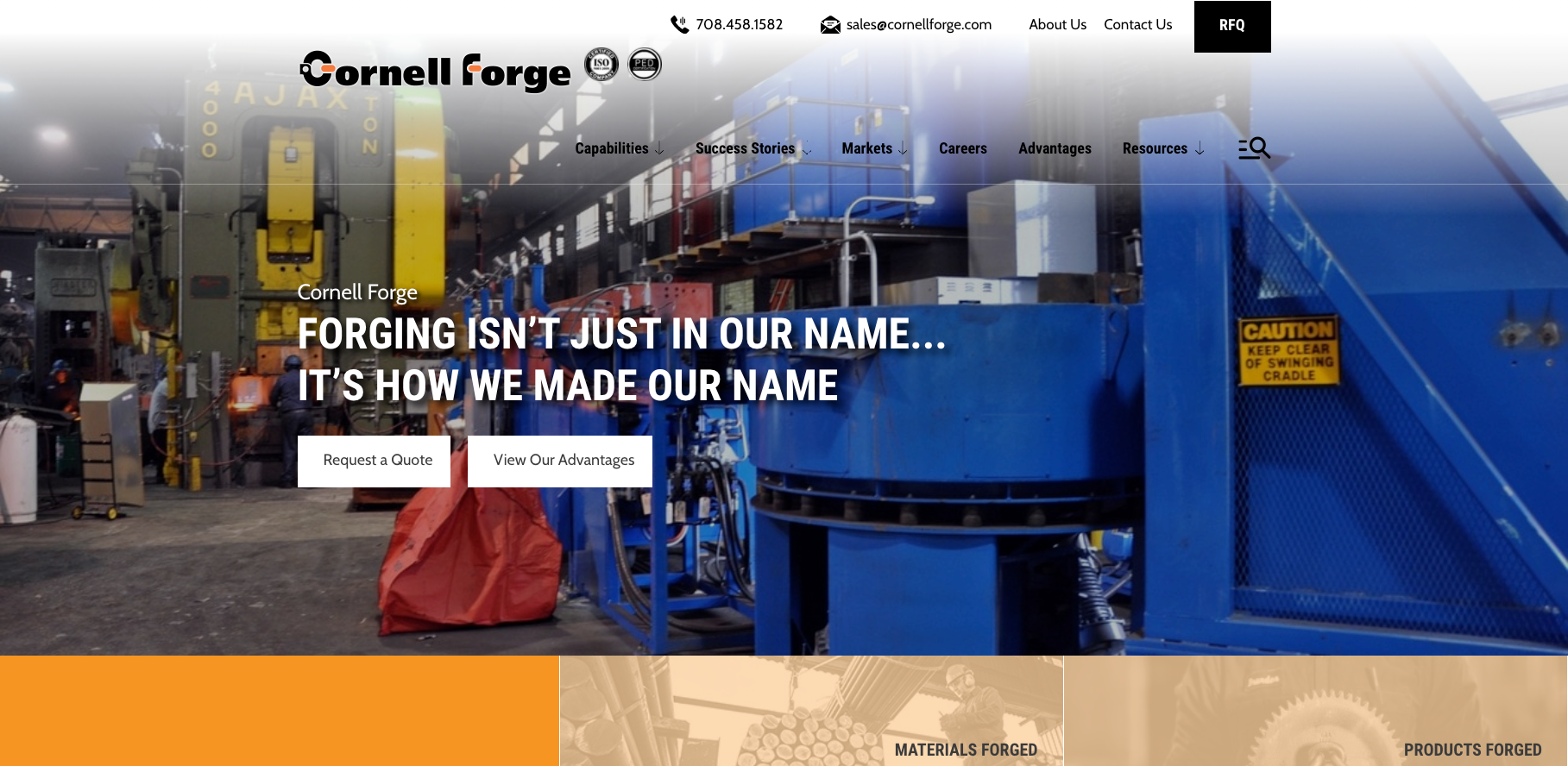 3. Warren Paint & Color Co.
Warren provides more than just industrial paint and coatings; they cover all special needs and their website leaves no doubt to buyers how they can solve problems.
Aesthetically pleasing, the website's design guides visitors depending on their needs, industry, or problem. For example, when procurement managers visit the site knowing the necessary parts of fabricating steel projects they need, they can easily purchase protective primer because of Waren's online product catalog.
Download this PDF to outperform competitors online using your product information.
Engineers and procurement professionals have hundreds of jobs-to-be-done each day. If they can't find what they need on your website, they will more than likely head to a competitor's. Learn more about building a useful online catalog to earn more repeat customers with Thomas Navigator.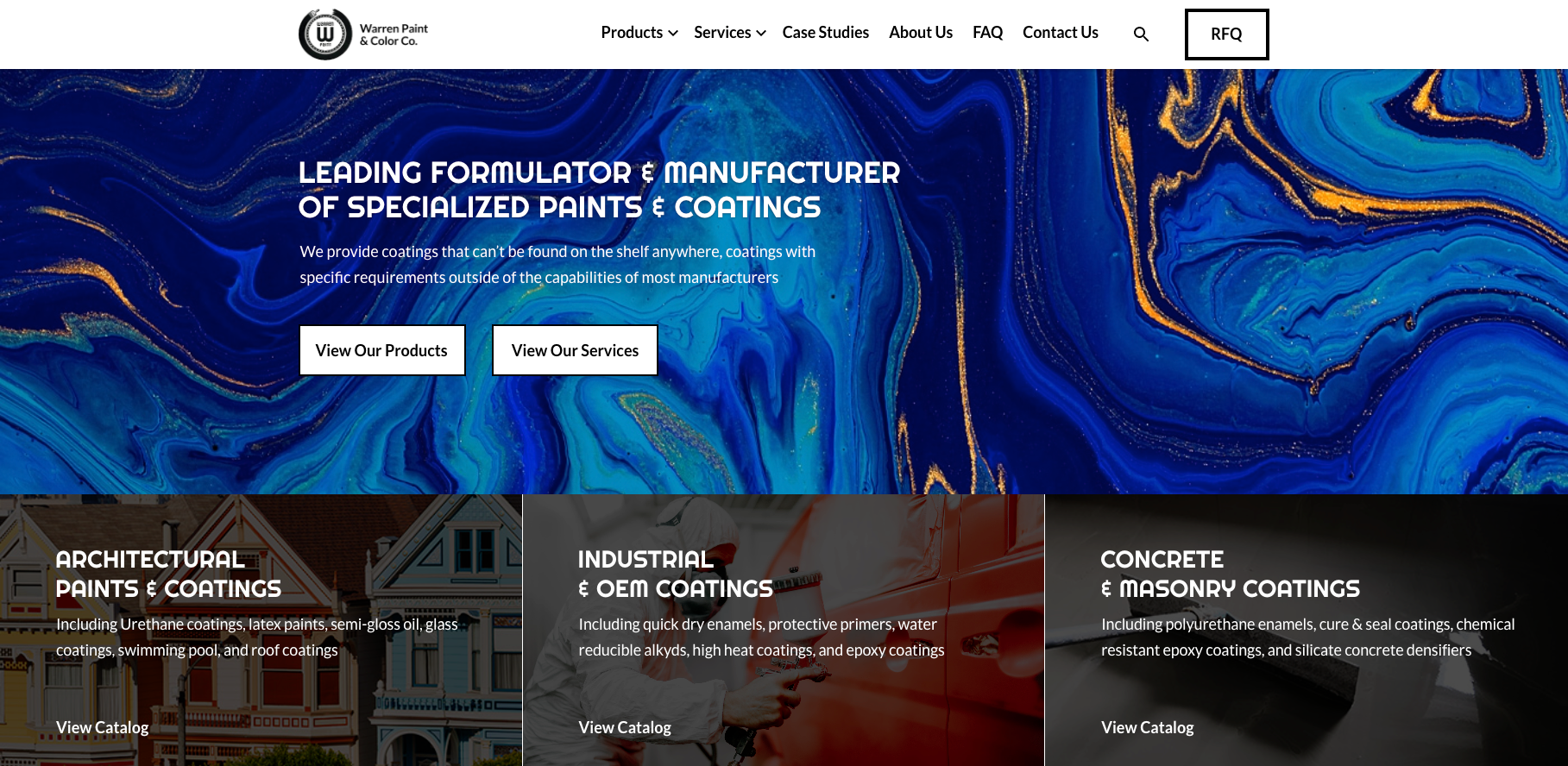 4. Gary Manufacturing
Manufacturing certifications help win new business and Gary Manufacturing's website is a great example that takes advantage of them. Gary's homepage immediately lets buyers know the quality standards they meet using color and design that match their branding. We love that they point out they are a "Women in Manufacturing" company too.
Just like quality certifications, a supplier diversity certification like a Woman-Owned Business matters to buyers today. It lets them know you meet their standards and portrays a value of trust. Some buyers only work with suppliers who meet diversity standards.
See which companies and buyers are searching for the products and services you offer with a free Prospect Report.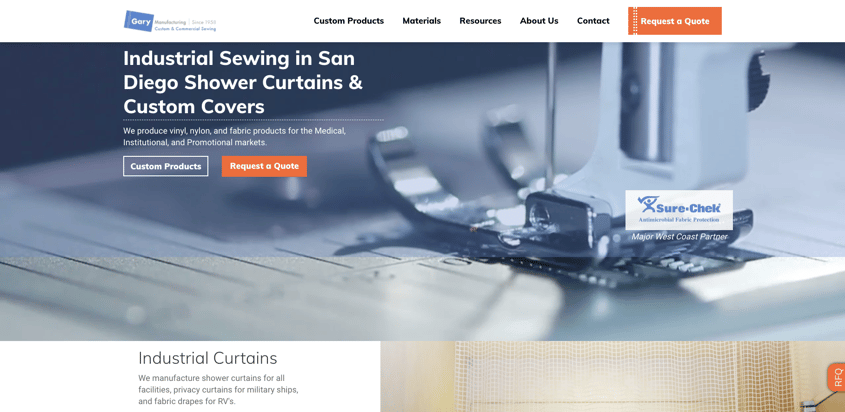 5. Triad Magnetics
Buyers are already 73% of the way through the industrial buying process before they reach out and contact a supplier, and they do their research online, anonymously. Triad Magnetics' website features two Search options with different functions on their homepage, giving their buyers the ability to find the right products they need more accurately.
Thanks to their organized product content, Triad is experiencing a 57% increase in online submissions. With less time navigating a quality website, Triad's customers find what they need faster.
Consumers today tend to compare multiple products before making a purchase. B2B buyers expect the same ease-of-use they experience while browsing websites they make personal purchases, like Amazon or Target. Triad makes it easy for its buyers to compare industrial products by providing a Competitor Cross-Reference page on their website. Buyers can type the competitor's item number in the search field and cross-reference with Triad Magnetic's products — super intuitive and innovative!
Learn More: How To Sell Industrial Products In A B2C World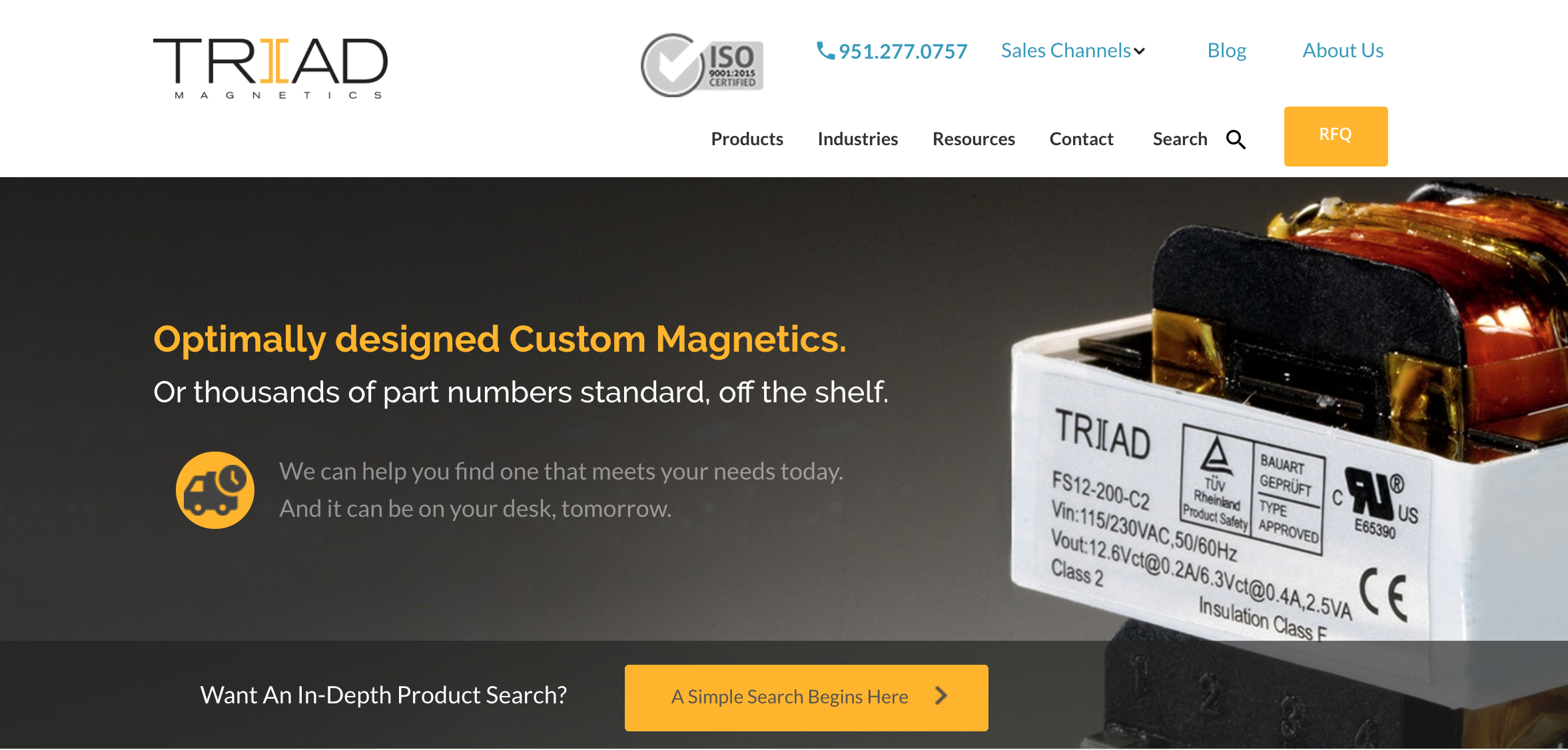 💡 Case Study: ASC Engineered Solutions™ is a leading manufacturer & supplier of pipe connections, valves, support systems. To understand how users are engaging with their content and which customer groups they should focus their digital efforts on, ASC reviews analytics provided through Thomas WebTrax. The team regularly reviews which content is receiving interest and downloads from their audience to build business intelligence that guides their outreach, marketing, and customer support efforts. It also helps them identify opportunities for their sales reps in the marketplace to better understand which product lines are seeing increased interest and from which industries or project types. Read the full story of their website's customer experience transformation.
Showcase Your Factory With Videos And An Updated Website
Having your website redesigned by industrial marketing experts ensure no opportunity is overlooked so you receive more RFQs from high-quality buyers you want to do business with. In today's increasingly digital world where trade shows are no longer as fruitful as they used to be, having a robust online presence with digital marketing is the most scalable, measurable, and effective channel to drive sales. Moreover, in a state of manufacturing report, companies are 21% less likely to invest in trade shows while the use of webinars & virtual events (20%), search & social media (14%), and website (12%) all increased in light of COVID-19. Most manufacturing components and services can be complex — videos help eliminate that confusion, especially of factories and shop floors.
Unsure how to begin? Contact us for a digital health check to see how you can improve your website and ensure it functions as a lead-generating machine. We'll assess your website, compare it against competitors, and share an actionable to-do list of how you can engage more prospects into customers.
"Thomas saw our blindspots that we didn't know existed and filled them with data and technology to help us to fuel our sales and marketing efforts," said Brad Godwin, CEO of E2Global. "The leads that are now being generated are qualified and real."
You Might Also Be Interested In:
Did you find this useful?