6 Tips For Improving Quality Control On Your Shop Floor
It doesn't matter how smoothly you operate or what exciting policies you have in place in your operation — there's always room for improvement!
Whether you need to overhaul your quality control program, double check your existing standards, or are just interested in how others are handling theirs, now's the time to do a little spring cleaning and review your quality control.
And we're here to help — in this post, we'll talk through six ways to improve the quality control on your shop floor.
1. Define Quality Standards
It all starts with answering one simple question: How will you define quality at your facility? (Because the answer to this question will help you establish and implement control methods on the floor.)
Then, you'll want to consider how many defects you are willing to allow, and which steps in the process you want to optimize oversight, then target your goals to help you reduce costs and time during implementation.
Additionally, it's crucial to determine which steps in the process you want to improve — many lean manufacturing plants opt for end-product evaluations, but you may want to consider improving efficiency in many areas.
If you're looking for an example, Butler Automatic increased on-time deliveries from 77% to 97% through a lean manufacturing process, a vendor-managed inventory system, and implementing cross-trained employees ideas.
2. Train Employees
Ensuring quality throughout your process requires specific training for your employees.
It's not just the quality control officer who will need education — even cross-trained employees can look at the entire process and help develop ideas for increasing efficiency and quality control while watching for signs of abnormalities. As a bonus, these employees will feel more empowered and valuable to your business, which may improve their work and reduce errors.
Additionally, consider that, according to the Toyota manual outlining change point management, quality control can suffer during times of change — and so with more trained employees, your shop can have additional eyes on the floor to spot problems before the issues turn into faulty products.
Committing to Total Quality Control, TQC, and just-in-time production, JIT, allowed Houston Downhole Sensors to decrease defects in its machine shops from 20% to 2% in three months, which shows the importance of having all employees focus on quality.
---
---
3. Let Technology Help the Process
Don't ignore how technology can make your shop more efficient and better at quality control because the hallmark of quality control is data gathering, and depending on your operations, you have multiple options.
For example, you may want to install real-time sensors to track products, which connects to software that can alert you as soon as it detects an abnormality. This will let you stop the product before it progresses through the line or gets shipped.
We definitely recommend checking out FactoryFour, which is the Manufacturing Execution System that allows manufacturers to "configure their unique process flows, capture real-time labor and quality data, and analyze the results to optimize operations and understand the root cause of events on the production floor."
4. Upgrade Equipment Where Needed
You may need to upgrade production equipment to enhance quality. This does not necessarily mean purchasing the newest computer-enhanced equipment, but you may just need to replace outdated equipment that constantly breaks or produces defective products.
However, because changing material may also require further employee training, your workers will also need to be aware of the increased chance for errors or anything else relevant.
5. Create a Response Plan
In addition to knowing how to spot quality errors, you'll need to devise a response plan.
One way to do this is by creating the position of a quality control officer — a rework specialist can make the task of fixing quality errors less daunting.
Even if the quality of your products suffered from defects in your incoming inventory, a quality correction specialist can fix the problem and conduct 100% of inspections and AQL audits. This step can serve as an extension of your shop's process.
If you choose to fix the problems on your own, select an employee who will remedy the problems while finding the cause as fixing the original cause can improve quality over time.
6. Keep Your Shop Floor Clean
Shop floor maintenance should be high priority when trying to provide a safe work environment for your employees. Ensuring a clean facility is an often overlooked task that everyone on the shop floor should take part in to keep things running smoothly and efficiently.
Consider documenting some cleaning procedures for your facility because if you don't, your expectations may not be met. Who is going to do a job that they don't know exists? Set clear guidelines and processes of how often housekeeping needs to be done and keep a record of when each activity has been completed. Keep in mind that some machines are going to require more upkeep than others.
The "Pick Up As You Go" method is a great way to ensure that employees are keeping the shop floor in top shape. Cleaning up expected and unexpected messes like chemical spills or a fallen bucket of wood chips right away can decrease workplace injury and prevent accidents, which is not only good for the well being of your employees, but also good for the company dollar.
Don't Wait To Improve Manufacturing Quality Control
Quality control on your shop floor should not be an afterthought.
The caliber of your products reflects on your brand and can make or break your reputation, so don't delay in making changes to your shop floor for enhancing your products' quality.
Want to do a quality check on your digital operations, too? Our business, sales and marketing experts can perform a free Digital Health Check for your company — sign up today!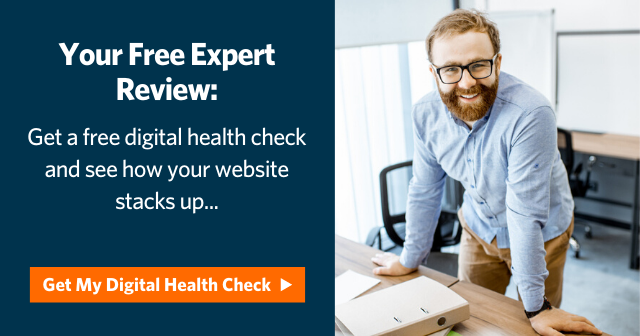 Did you find this useful?