5 Reasons You Can't Afford To Ignore Supplier Diversity
Implementing a supplier diversity program is a new frontier — evolving from a possibility to a must-have in many U.S. companies. More stakeholders and policy makers are increasingly seeking out minority-owned, disadvantaged and small businesses.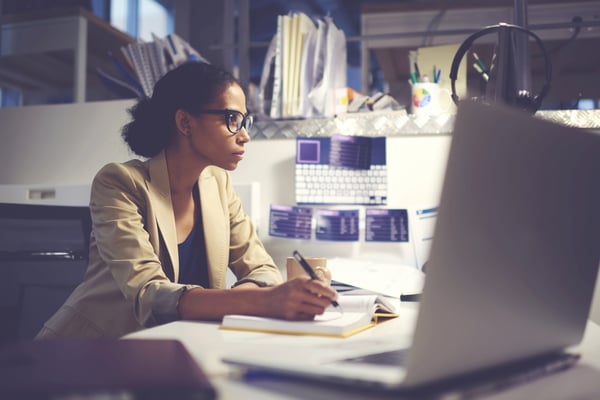 Even those companies that have long-standing relationships with reliable suppliers realize the benefits of diversity programs — and it's making a big impact in supply chain. If you're teetering on whether to put a program in place, looking to understand the positive repercussions or hoping to convince your team to carry one out, take a look at the key benefits below.
1. Supplier Diversity Encourages Innovative Thinking
Manufacturers supplying the US federal government know that diverse supply chains aren't optional — there are many restrictions and requirements for meeting quotas, but that hasn't stopped Lockheed Martin. In fact, the director of corporate agreements and supplier diversity told Industry Week that "these small businesses do [really] bring innovation to our corporation in a much faster method to market than a real large corporation like Lockheed Martin might be able to do."
2. Supplier Diversity Makes Room for More Business
And keep in mind that Lockheed Martin (or any company working with DoD or government contracts) has strict diversity requirements. By voluntarily implementing a supplier diversity program, you reap the benefits of setting up for success in the long run.
3. Supplier Diversity Maintains a Competitive Advantage
We all want a customer-focused approach, right? There's no better way to keep the bottom line in check and your decision makers happy than to come in under budget and on time. With so many suppliers hungry for new partnerships, they'll do what it takes to help you grow your business and keep you happy.
4. Supplier Diversity Helps You Embrace Business Flexibility
When you partner with one of the many diverse small businesses, it tends to cut out the red tape associated with larger corporations — especially when it comes to some key decisions that could take a big business months to figure out, a small business could solve in an hour. They also tend to be more open to requests — need an additional 10,000-piece run by next Tuesday? No problem.
5. Supplier Diversity Creates Growth Opportunities For The Community
When you hire a local small business or a minority-owned facility, you're impacting a community. By working with those who are looking for new challenges and bigger opportunities, you're creating a ripple in building and supporting the employees and local economies. When these types of organizations see success, jobs are created, which changes and empowers communities and provides wealth for development — directly growing the U.S. economy.
For those procurement and supply chain professionals looking for more diverse suppliers, you don't have to sift through multiple sources to find companies. Start your search on Thomasnet.com's free supplier diversity platform, which includes thousands of commercial and industrial suppliers with minority-owned, disadvantaged and small business specifiers with their certificates. Or if you're a procurement professional searching on behalf of a manufacturer, list your business on Thomasnet.com for free!
Did you find this useful?