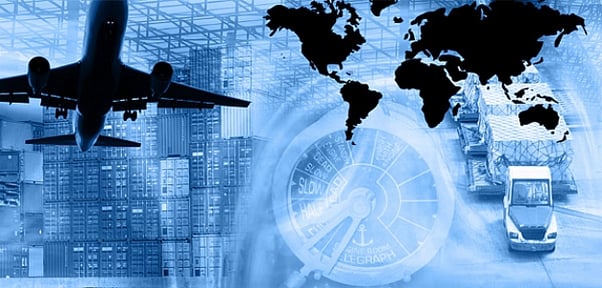 If you are targeting more business from the defense industry, then you are most likely very familiar with requirements for ISO certifications, ITAR, and First Article Inspection (FAI). After all, you must comply with these to even be considered as a supplier. Today, I wanted to go a bit deeper to discuss 4 common concerns that DoD project focused program managers and buyers have when sourcing a new supplier.
Counterfeit Parts
While FAI is designed to set the baseline for acceptable product quality and performance, it is all too common that a batch of counterfeit parts finds it's way into the supply chain – even from the biggest and most trusted of resources. Uncovering counterfeit parts in an assembly immediately triggers a massive research project to uncover their origin. While this effort is underway, all progress on the DoD project grinds to a halt. A large defense contractor cannot afford these types of delays. As a prospective new supplier it is advisable to make your procedures and
training
known for deterring counterfeit parts.
Anonymity
At times Tier 1 and 2 defense contractor suppliers will be called upon to maintain the anonymity of a project. This allows the defense contractor to source additional products through a single supplier and maintains the security of the project. Having staff with security clearance that are capable of acting in this capacity is a huge benefit in these situations. Setting up these areas of the supply chain is crucial for complex projects with high security requirements.


Complete Quotes
Nothing is more frustrating for defense contractors than selecting a supplier and then finding out that the quote that was provided for the work is not complete. The biggest culprit in these situations is Non-Recurring Engineering (NRE) charges. Include the total investment for the project and line out the NRE to set yourself apart from the competition.


Accurate Data Sheets
Defense contractors will take your data sheets as the gospel truth for the performance of your products. Frequently, they will look for a commercial product and push it to the functional limits in their use cases only to find out the part is not capable of the desired functionality. Check your data sheets for accuracy and provide an original publish date with a latest revision date. Be proactive in communicating updates on product performance and capabilities.


The Department of Defense is set to spend over $500M in 2015 alone. As you position yourself to become a part of the supply chain and win a portion of this business you must remember that this is a very different sector. When courting business from a DoD contractor, it all comes down to your willingness to adhere to the needs of a very strict and demanding supply chain.


Are you ready for the challenge? Good! Learning more about targeting your most desired audience by downloading the book on Persona Targeting for Manufacturing companies to get started.