6 Risks Of Exporting Manufactured Goods — And How To Avoid Them
With the economic downturn, tariffs, and trade impacting the supply chain, a lot of the discussion has focused on the importing of goods and services. However, U.S. exporters must recognize the risks that may occur when attempting to seize the trade potential in foreign clients and customers. From leaving the port to cracking into a new market, the trade of manufactured goods faces both logistical and abstract challenges at every step along the way.
Below are common challenges faced by companies who choose to export their products and their respective solutions.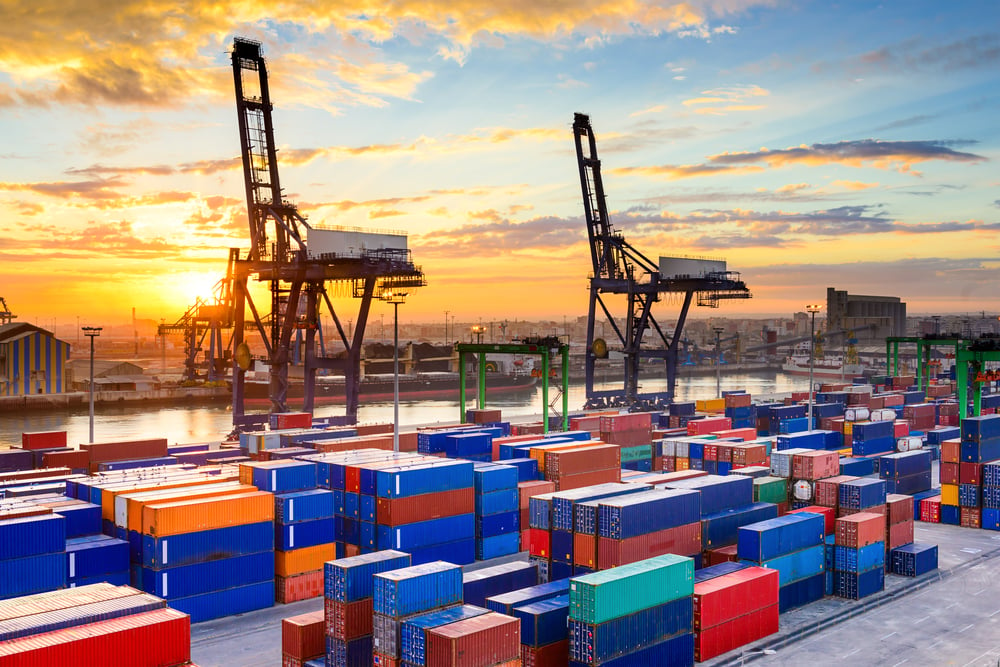 1. Unclear Logistical Business Planning
Say you're an American company looking to export printed circuit boards to Sao Paulo, Brazil. Not only do you have to make sure that the shipment departs and arrives on time and at the right place, with handlers there to assume responsibility of the goods once on Brazilian soil, but you must also take into account the possibility of damage, loss, and theft.
Solid logistical planning is therefore imperative in ensuring that things start off smoothly. You also need a logistics partner that is familiar with local rules and regulations, in order to help you reduce any risks.
2. Inexperience With Border Control And Distribution Laws
Customs clearance, unforeseen tariffs, a check of compliance with local rules and regulations — these are just some of the problems that may appear before the goods even enter the market.
To help facilitate the movement of goods across the border quickly and safely, employ the services of trade compliance and customs law consultants. Sound judgment can help you avoid the nightmare of having your exports held up at customs.
The three most common distribution methods are direct exporting, licensing, and partnerships/joint ventures. The target country may choose for you. India's trade market overview has tight restrictions on foreign ownership and investment in certain industries. Other countries have protectionist laws like "buy local" requirements that encourage foreign companies to partner with domestic firms or manufacture in-country.
Choose wisely when selecting in-country partners. Many emerging markets have business cultures that tolerate bribery and other forms of corruption. That's part of the cost of doing business there, but in the U.S., it's a criminal offense. Make sure your partners understand and follow your home country's laws.
Get Started: Win Business From Local Buyers Using Digital Efforts
3. Understanding Legalities For Each Market
You've already drummed out a meticulous payment plan and now the shipment has arrived, with a customer to pick it up. Now in a foreign land, what happens when a disagreement concerning exchange and interest rate fluctuations emerges? What happens when, worst of all, a customer refuses to pay?
A legal team savvy in local protocol is not just a recommendation but a necessity.
For that reason, business plans are not "one size fits all" documents: you must create distinctive ones for each market. Large, diverse countries like China and India may even require regional plans. Specific considerations to address include:
Infrastructure: Plan for unexpected costs or shortages in countries with poor transportation or information technology infrastructure.
Trading obstacles: Study how tariffs and taxes affect exports. Some countries have special trade zones and other opportunities to cut red tape.

Financing:

Domestic banks may be reluctant to finance an international venture, but you may receive assistance from the US Export-Import Bank.
4. Financial Risk In Currency Exchange Rates
While pricing of manufactured products can be more predictable, they are adverse risks in exchange rates that can lead to loss of profits or earnings. Generally, while exporting from a country that has more stable businesses is likely to have more stable or predictable financial systems, there's still a high level of risk to consider. Manufacturers should take into account the evolution of the currency exchange rate that can be unpredictable based on economic and political changes.
5. Not Determining If Your Product Will Sell
International expansion can be an effective way to extend the life of aging product lines and counter the seasonal variations in the US market. However, you have to make sure that there's room in the market and that consumers will be receptive to your products. Not only do you need a distributor who can get the products on the shelves, but you need one who can get them flying off as well. To have a successful export product, you will need to take into account the cultural nuances, local preferences, and current trends of the destination country.
A good idea and general market research is not enough; marketing and distribution agents are essential in offering expert opinion on everything ranging from creating the packaging to finding the right center of distribution.
Read More: How To Sell Industrial Products In a B2C World
Begin with the market analysis and intelligence data available at the US Department of Commerce's Export.gov website. Search by country, commodity, or industry to learn about trade barriers and market opportunities. For instance, Export.gov notes that there's a new market niche in Niger for fragrant rice imported from the United States. The growing middle class views it as a luxury product.
Business relevancy can be subjective depending on the region. Sometimes, a mundane product in the United States makes an unexpected splash overseas. German consumers just love grape Kool-Aid and Pop Tarts, while Spam is a luxury gift item in South Korea. A careful study of the market can help you decide whether to compete based on price, value, or uniqueness. Learn more about understanding your buyers in our eBook 2019 Industrial Buying Habits.
6. Not Having A Diverse Workforce
The product may have arrived at the point of destination, but the game is not over yet. Problems such as charges of faulty equipment may arise once the goods begin to circulate in the region. Furthermore, intellectual property (IP) laws may be shaky or lacking. For example, while IP rights may be officially acknowledged in China, there are fragile legal frameworks and copyright violations to consider.
Doing business with countries overseas requires a certain amount of trust. To better protect your competitive edge in an overseas market, find regional experts and consultants and invest in a diverse, experienced workforce.
Entering the market is easier if some of your team members share cultural ties with your target market. That knowledge can help you avoid embarrassing mistakes that insult potential partners or befuddle consumers like this cultural misalignment example from an Inc. article:
Parker Pen, when expanding into Mexico, mistranslated "It won't leak in your pocket and embarrass you" into "It won't leak in your pocket and make you pregnant."
Business culture and compliance are challenging for inexperienced companies — even innocent mistakes can have severe legal consequences. Companies can incur civil or criminal penalties in the U.S., while other countries may bar companies with a history of paperwork errors.
Dive Deeper: What Is A Supplier Diversity Certification And What Are The Business Benefits?
Make sure your compliance team is well versed in the language, culture, and regulatory environment. Because of the complexity, small to mid-sized companies often rely on third-party logistics providers instead of investing in in-house training.
Exporting Resources For U.S. Manufacturers
In today's competitive business environment, exporting represents a realistic and potentially powerful solution to shrinking margins and more crowded markets. Fortunately, you don't have to do it alone and there are ways you can manage the risks before you begin exporting. There are also resources at your disposal that are dedicated to helping U.S. manufacturers tap into the potential of exporting.
These resources include:
The Export-Import Bank Of The United States (EXIM): EXIM, the official export credit agency of the United States, provides financing to U.S. businesses who may not be able to procure funding from the private sector. EXIM offers free tools, consultants, and resources for U.S. manufacturers.
Export.gov: As part of the U.S. Department of Commerce's International Trade Administration, Export.gov helps U.S. companies plan, develop and execute international sales strategies. The organization provides educational resources, tools, market intelligence, and more.
Thomas: Thomas helps manufacturers connect with buying decision makers all across the world. Thomasnet.com is home to the most active and qualified network of B2B buyers on the planet and has been helping manufacturers and industrial companies grow for more than 122 years. Nearly 20% of all visitors to the platform are from outside North America.
In addition to listing your business on the platform (it's free to sign up), Thomas can help you connect with more buyers — both inside and outside the U.S. — through a strategic marketing strategy that includes an optimized manufacturing website, PPC advertising, and email campaigns.
"About half of our new custom work comes from Thomasnet.com leads. We could not have competed for — and won — all the new business we have without our strategic Thomasnet.com program."

Minimize Your Risk Of Failure
For some companies, exporting still represents a good opportunity for industrial companies to grow. But what happens if your exporting venture fails? Researchers estimate that the failure rate for all international expansions is between 70% and 90%. Common reasons include supply chain failures, market saturation, and poor strategic decisions — all of which go back to basic market research and business planning.
Before expanding internationally, smart industrials must plan carefully, understand the market, staff carefully, and accept that the venture may still fail. Be realistic about expansion and factor downside costs into the business plan. Have a plan in place to minimize losses and calculate how much you can afford to lose if the expansion fails. Detail the exit strategy you'll employ and develop metrics to track performance and have targets in place and be prepared to pull the plug quickly to minimize exposure.
Read What's Next: What Risks Concern Manufacturing Leaders The Most?
In 2015, it was reported that 95% of our businesses were missing out on 95% of the world's customers because they weren't taking advantage of exporting. Today, more companies are updating the strategies of their growth plans, reshoring, and increasing their business presence online. With careful planning and strategy, many manufacturers have tapped into new markets successfully — and many start with a free digital health check to see exactly how they can improve and mitigate their risks.
"Online advertising has brought CHE over 5 million dollars in business and opportunities with major aerospace manufacturing companies. We are currently working with two major aerospace companies on over $3.6 million in manufacturing which is a direct result of our advertising on Thomasnet.com." — CHE International
Thinking of opening up to new markets and revenue streams? Our industrial experts can help you reach your targeted buyers, engineers, and procurement managers and drive more sales through a network of global publications and trusted resources. Connect with our team to find out how you can reach more buyers around the world.
Additional Resources For Manufacturers:
Did you find this useful?